Now you know how we feel lol
I reckon this show will garner some interest because:
It's on Nine
It's a fairly different cooking concept compared to what we've seen before. Almost a reverse Masterchef except with big name chefs replicating everyday food.
I suspect it would also be ripe for renewal if it rates well because it's literally a product placement heaven for Nine.
Premiere is Monday 22 November with episode Whopper.
ATM show runs Mondays and Tuesdays. Tuesday it is Cadbury Favourites
Australia is a nation of seriously hungry snackers, munching from morning tea to the mid-arvo fix, to the late-night sweet treat. But just how our favourite snacks are created is a heavily guarded secret, wrapped in mystique.
Finally, Australia will be given a front-row seat so see how they're made with a cooking challenge like no other.
Snackmasters is a unique cooking contest hosted by Scott Pickett and Poh Ling Yeow ( MasterChef Australia) where highly awarded chefs at the top of their game go head to head to replicate famous Aussie snacks.
The new four-part special event series will have all of Australia asking if our kitchen whizzes can pull it off and crack the elusive creation of the magic snack.
In each episode, two of the very best fine-dining chefs in the land battle it out to make perfect replicas of a hugely popular national snack. In the process, this BAFTA-nominated series arriving from the UK to Aussie shores will uncover the secrets behind some of our all-time favourite taste temptations.
Follow along as the fiercely competitive chefs wrestle a selected snack into submission in their own kitchens, before entering the Snack Arena for a cook-off judged by the factory workers who make that same snack in massive commercial quantities every day. The chef whose recipe is judged closest to the original throughout the series will retain their hard earned reputation and take home the coveted Snack Trophy as Australia's true Snackmaster.
From classic candies to fast-food faves, viewers will get a sneak peek into confectionery production to see how their scrumptious treats are meticulously made as our Food Detective, Yvie Jones , ex- Goggleboxer and committed sweet tooth, journeys deep within the factories to find the secrets that go into the creation of Australia's favourite snacks and see where our chefs are getting it wrong – and right.
Featuring famous delights such as Twisties, Drumsticks, Whoppers and Cadbury Favourites, this is the only Aussie food show on prime-time TV where the viewer knows exactly how the finished results should taste, and whether the hotshot chefs have truly mastered the production process.
With nothing to help them but limitless supplies of snacks and their own taste buds, will the chefs be able to crack the secret recipes for the treats that have a whole sweet-loving nation hooked?
Each self-contained episode takes one of Australia's favourite snacks and challenges two highly skilled chefs to work out how they can recreate a perfect replica in their own kitchens.
Over the course of three days, we follow each chef as they go through a process of trial and error to replicate the exact taste, look and texture, discovering that it's far more complicated than they thought.
MEET OUR HOSTS
Our co-hosts in the kitchens, Poh Ling Yeow and Scott Pickett , are there every step of the way to witness the chefs' culinary triumphs and failures, while Yvie Jones is our comedic factory host, taking viewers into the heart of huge manufacturing operations to unlock the mysteries of how these snacks are made.
THE JUDGES
For each weekly snack, a specialist judging panel of four experts chosen from the snack factories will deliberate over each chef's rendition. With various elements to consider like ingredients, shape, size, texture, colour, and of course flavour, the chefs' fate is in the hands of these aficionados.
The promise of the trophy and eternal glory of the Snackmaster title dangles over the competing chefs, and the winner will take all. Which chef can crack the perfect snack? And who will it all crumble to pieces for?
#SnackmastersAu
9Now.com.au/Snackmasters
EPISODES
ANGRY WHOPPER & THICK CUT CHIPS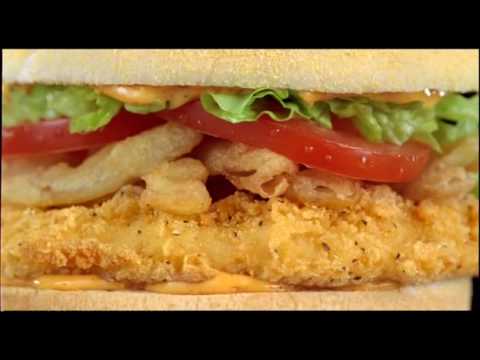 Which chef will be able to decipher the secrets behind the perfect Angry Whopper, and which one will need a bit more time behind the grill?
CHEFS:
Anna Polyviou vs Mitch Orr
---
CADBURY FAVOURITES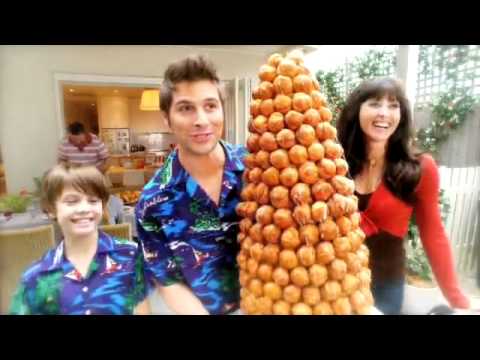 Picnic, Crunchie and Cherry Ripe are the three Favourites being replicated by the chefs on Snackmasters – a tantalising range of textures, ingredients and flavours. Will our fine-dining chefs be able to crack the DNA of this complex multi-snack?
CHEFS:
Lucinda Khan vs Brian Geraghty
---
CHEESE TWISTIES
Will one of the chefs nail it and officially become the Snackmaster? Or will the pursuit of the perfect Twistie send them right around the twist?
CHEFS:
Jason Barratt vs Ben Devlin
---
CHOC MINT DRUMSTICK
Which chef is mint to come out on top, and which chef will be choc-full of disappointment?
CHEFS:
Claire Van Vuuren vs Nelly Robinson
UPDATE:
Snack Masters has been pulled from next week's schedule.
Why? This was one of the shows I was most looking forward to.
I'd be curious to know also?. Issues with the editing and they need to go back to the edit suite?
Because Of a Clash with the Celebrity Masterchef Finale.
After so many flops lately, Nine has cold feet.
Exactly, that would be a promotional decision. Everyone knows her as just Poh so that is why they would be promoting her that way.
Snackmasters will now premier on Monday 29 November at 7:30 pm
Episode 1: Angry Whopper and Thick Cut Chips
Promo dept got a bit ahead of itself - has Snackmasters starting "tomorrow" when it doesn't begin until Monday.
5 mins in and I'm really enjoying this. It's different and fun. Only thing I would comment is there is a bit of repeating story wise before they start cooking. A bit too much fluff. They probably could have cut a quarter of it.
This show is so terrible. Lol. The only thing they have going for them is the fact it's non ratings season.
It's a nice little show for the end of the year but it feels a bit manufactured with all the dramatic music and somewhat OTT commentary that is typical of Australian TV.
Poh is good but Scott and Yvie doesn't do much for me.
Biggest irk for me is why the heck is this on for 90 minutes? This show is perfect in 60 minutes, but in typical Aussie fashion they have to stretch the DAMN THING OUT.
Casting is important and that Mitch guy was arrogantly annoying. And the fact he won…