The ⋮⋮⋮9 logos have been removed from the SCA building at Fyshwick in Canberra. There are no 10 logos.
Based on the TDT updates they rarely use footage in the ones I've seen so I'm not thinking there would be much unless they do have VJ's in the area or freelancers.
I'm expecting they will be like the old SC10 ones but hopefully a higher production standard and quality coming from the Tasmanian operations.
Yes the original WIN Ten channel will once again become the 10 channel from tomorrow, the original SES 8 channel is the WIN branded channel changing to 9 tomorrow, a lot of locals will be confused!
Just to give you a bit of a idea of how many changes the SES channel has gone through, when WIN took over in 1999, the station was showing a mixture of 7, 9 & 10 programs, then when WIN Ten was introduced in 2004, SES finally introduced 24 hour transmission & became the 9 affiliate, then in October 2007 it became a 7 affiliate, then in December 2010 when the analogue signal was turned off it once again became the 9 affiliate, then in July 2016 it became the 10 affiliate & now from tomorrow will become a 9 affiliate again!
Maybe don't want to put up any Ten branding in their offices in case the affiliation changes again in 2023. Or maybe I'm reading too much into it
Maybe they'll have budget for it in July.
wins showing some win peach promos and some ads as Ten Peach lol
As the swap approaches, we have a few questions remaining:
Will SCA's datacasting channels move to make space for Sky News Regional if they decide to put up a "Coming Soon" placeholder, since that's exactly what they did for 9Life last time?
Will the statewide WIN News bulletins be produced by WIN or the Nine News Local team?
Will SCA's 10 news updates be better than they were in 2016?
And how about other regional stations be affected by the affiliation swap in terms of channel changes?
Yes. No. Maybe.
WIN as far as I know
Yes. No. Maybe. We're not psychic.
What about them?
I'm not expecting the switch of programming at midnight to have as much fan-fare as it did in 2016.
With the WIN brand disappearing and becoming Nine, I wouldn't be surprised if they just switch straight to Tennis.
SCA don't care at all at this point and I think there will just be a hard switch straight from Tennis to Ten programming at midnight without any explanation.
Of course, only 8.5 hours to find out. Others thoughts?
MDV and WDT will revert to Ten programming of sorts if a deal is made. Last time, MDV and TDT got a deal confirmed before July 1 (with TDT getting a HD simulcast as a bonus) and let's rather not talk about WDT…
GTS/BKN might want to add 10 HD and 10 Shake to their channel line up, TDT appears to be doing the same.
WDT has Channel 10 programming scheduled from midnight tonight. Has a deal been made?
They already did last year.
Just firing up and older DVR for a backup recording of the change and it wasn't really that long ago that I must have done the same thing for the the last change. Found on the hard drive.
Is anyone able to record any News Updates from (SCA) 10? We can see how good/bad/terrible/really terrible they can be.
A sample of some presentation elements from WIN and multi-channels today, to archive this on the last day of 10 presentation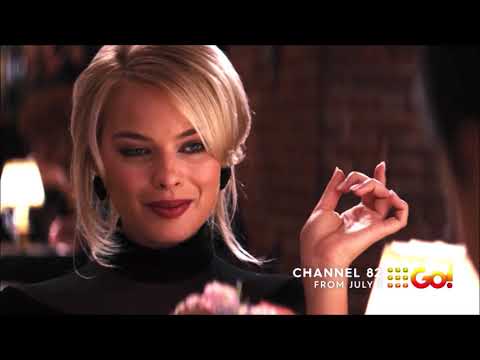 Seeing as Wimbledon is scheduled from 11.50, Nine might even end up running 10 minutes late like they were on Monday.
Set all my recordings for tonight. Did laugh at the Law & Order Criminal Intent one - starts at 11:50pm and then ends at midnight in the guide.
Wonder how long until the TDT website is refreshed too and left untouched again for all eternity.
www.tdtv.com.au
Nice to see SCA continuing their longstanding tradition of not giving a f***. As useful as their noodle updates.
Weird, I get that too when I click the link but if I type in the address I get this… unchanged from day 1 I think!
With "Sydney lockdown likely to be extended" a possible headline on tomorrow night's news bulletins, there's probably a 0% chance of major metro newsreaders doing a shout-out to their regional viewers watching on a new station?