Brooke won silver in the same category (TV Talent).
So are we going to complain about the "how awkward it is how Clint is being lent on?" Like people did with Nat casually embracing Kochie?
Can i ask a possibly dumb question, is that actually Dans hand on Jayne, because to me the shoulder doesnt seem to fit, idk but now I cannot stop looking at the arm
Another example of how the show mimic each other. In this case the thinking was probably Sunrise has an awkward shoulder lean - we've got to have one of those but let's go one better and have two.

Did Today have a cross into New Zealand for todays show?

Or did I spot a camera op with a random today umbrella.
Thank you

Does any have footage of Karl's first day hosting on the Today Show?
There's this clip on YouTube from his early days November 2005 when the Socceroos qualified for the World Cup. You might have to do a deep dive to find other clips.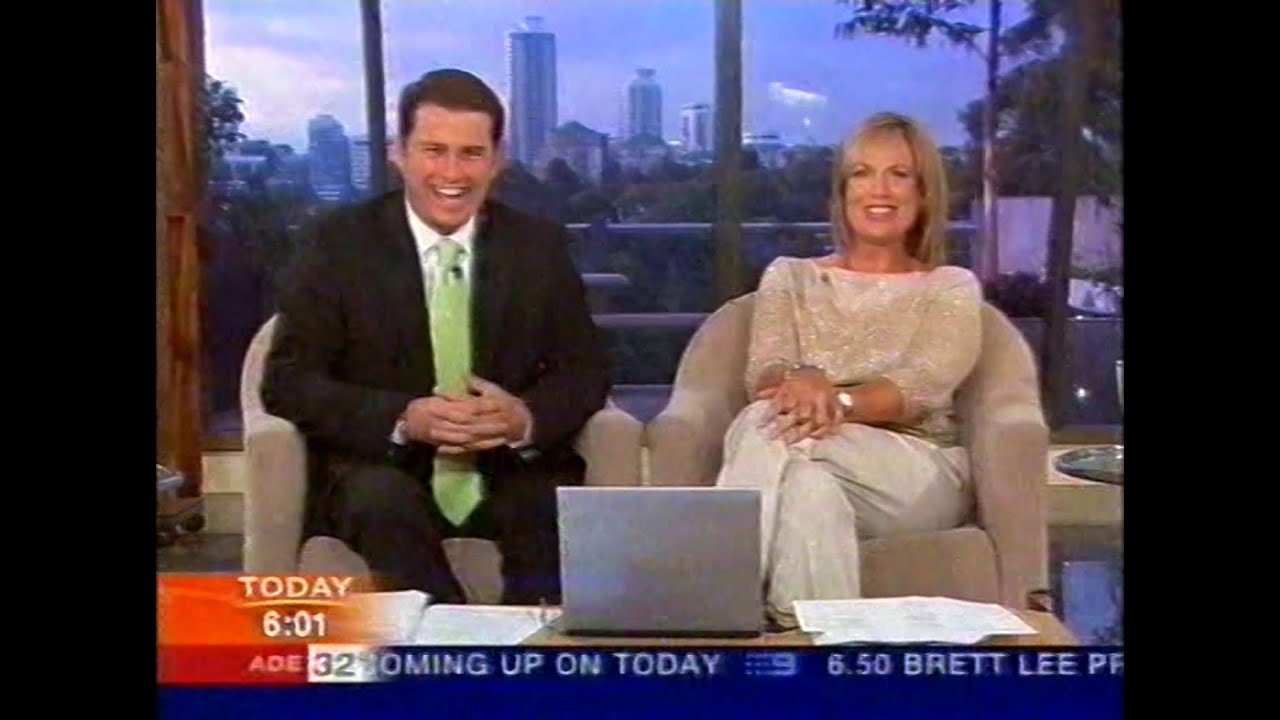 The apartment look

Give me that ANY day over a video screen set. How have sets got worse since then?
Couldn't agree with you more about the apartment set! It was absolutely brilliant, especially in 2005!
Miss the days when the breakfast shows were more relaxed and had time for an ad lib chat at the beginning and during the show.
Budgets are smaller. The apartment set cost a motza as I recall, in the million+ dollars range.
I like their current setup. Say G'day to the viewers at the beginning then straight to news
It looks like Gabrielle Boyle has dropped out from the Today Sydney Reporter team and just sticking with Nine News Sydney team.
What makes you say that? I think she's just on a break? She's hasn't been seen on either 9News or TODAY for a couple of weeks.