WS FM use to love this one.
I agree with most of the list but:
These would've gone in my 'flogged to death' category. That Loverboy song still gets a fair go too, but I don't mind it.
"It's Oh So Quiet" by Bjork is an awesome top 10 hit that is rarely (if ever) heard.
I'm guessing its lack of airplay has to do with its big band / jazz sound. It doesn't really fit in with anything else released since the '50s
Here is one not for @dxnerd show but maybe for inphase, as a good sloth song,
Lost in your eyes by Debbie Gibson… Perfect for Smooth too.
She seems to be an artist who had quite good success in the US in late 80s only moderate success down under. A bit too commerical for me not quite my style, I sampled some of her other hits. Lost in my eyes does bring back memories, I don't think i have heard it on radio since it was released.
Same with 'Shake Your Love", her other hit, which will probably never be heard on commercial radio again, but could be a goer for specialist programs like Inphase and the Billybob show.
I discovered this track the other day. It apparently went to #16 on the Aus singles charts, but I've never heard it on the radio (or anywhere else, for that matter). Great tune!
The Blow Monkeys - Digging Your Scene.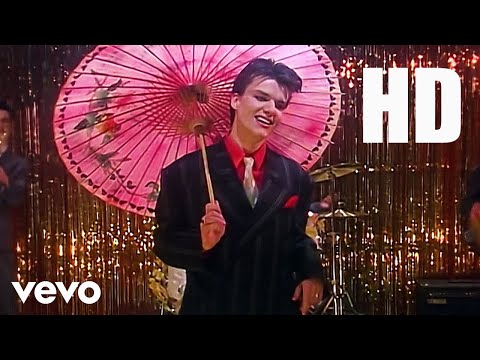 2SM used to play it a fair bit when it charted.
Good song too.
Yes - the Stereo Rock of the 80s did play The Blow Monkeys a lot in 1986. It takes me back to my school days, AM stereo Walkman and my streaked hair.
I am still hiding the photos that involve streaked hair.
I love a song that takes us back to a previous life. Food, friends, places and music are such powerful forces on the memory. Too many songs have been forgotten by radio. This is a great thread.
I think I have a double play for Tuesday's show. Digging Your Scene followed by Digging In The Dirt. You know where to listen.
I remember hearing this one on Stereo 10 in the late 80s .Yes I'm a Debbie Gibson and Tiffany fan ,(or I was back then)
This one is on one of my old 80s CDs (I don't play my CDs anymore ,have them all in about 6 plastic crates in my storeroom)
Same here. Around 2004, an excellent series of "Welcome Back" CDs was released covering different eras from 1974 to 1993… I bought and still have all of ones covering the 1980s.
This Blow Monkeys track is on the 1986-1989 CD, track listing at link below. Many other great songs on it too.
Speaking of Tiffany ,2 lost hits from her ,1988:
"Could've Been"
And her cover version of the Lennon/McCartney Beatles hit
" I saw Him Standing There" (instead of 'her)
Don't hear these songs anymore
Yeah you dont hear Tiffany as much on commercial radio these days. I thought the same but the internet & community radio has opened more options. You could try requesting the song on The Billy Bob show on Braidwood FM every Tuesday night or the Powerzone show, powerzone.me, when it airs on a Saturday night.
One of the best 80s show (The Awesome 80s) on air have played Tiffany, it airs every Saturday's from 4pm to 8pm on SWR FM.
Could've Been was heard recently on 3MP here in Melbourne (as I posted in another thread). And I have the 12" of I Saw Him Standing There.
This great Motown-with-synths track was a big hit in the UK. Not sure if it received much Australian airplay, but I've found some RCA Aussie 45s on eBay, so it must have sold a few copies
The Maisonettes - Heartache Avenue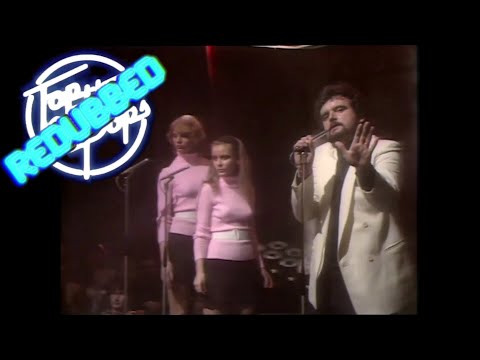 I vaguely remember this one (I think)
It's Saturday and I am in a city in lockdown. A decade ago I would have listened to the radio when I cleaned the house. Too many ads, repetitive music and most often there was no live announcer. Even worse were the talkback and sports shows on some FM radio stations.
Today the choice is Foxtel Music - 80s Hits. They just played King for a Day by the Thompson Twins. That song has been lost to commercial radio since 2SM played it last. As with another smash they played - Endless Road by Time Bandits. Pat Benatar's Fire and Ice is on now.
100% music and the stuff I love. "King for a Day" took me back to Jacksons on George and bourbon and cokes with a drunken stroll to Circular Quay railway at 1am.
King For A Day reminds me of 4GY and Radio 10. Great song.
I remember the film clip to Endless Road too - filmed in Queensland actually when they were on tour. Saw them as a teenager at the Maryborough showgrounds of all places!
Fire and Ice was the first Pat Benatar song I loved. First of many.