Sorry I can't remember

7NEWS Spotlight: Who Really Killed Michael Jackson
Sunday 2 October 8:40 PM
A 'jaw-dropping special' set to shock the late singer's fans and the world

7NEWS Spotlight is set to broadcast a blockbuster new investigation into the death of Michael Jackson, which promises to expose the pop icon's addictions and detail the final months of his controversial life.

Who Really Killed Michael Jackson , which will go to air at 8.40pm this Sunday on Channel 7 and 7plus, has already exploded onto the celebrity news radar ahead of its hotly-anticipated US television screening tomorrow.

The TMZ production deep dives into Dr Conrad Murray's conviction for Jackson's death and the expansive universe of perpetrators who contributed to his substance abuse.

The two-hour special will feature a never-before-seen interview with Jackson's ex-wife, Debbie Rowe, who worked for infamous medico Dr Arnold Klein, who has been accused of being an enabler and unethical physician who fed the singer's dangerous habit.

While his family and fans thought the Thriller and Bad performer was on top of the world, the program's executive producer Harvey Levin says Jackson was slowly unravelling in a downward spiral of addiction and despair at the time of his overdose death.

"People assume Dr Conrad Murray was solely responsible for Michael's death [but] the real story is radically different and shocking," Levin said.

Hosted by 7NEWS Spotlight's Michael Usher, the true crime exclusive will see fans walk away knowing the real story of Jackson's death.
TMZ special aired 6 Sep in US, Pre-empted from 11 September.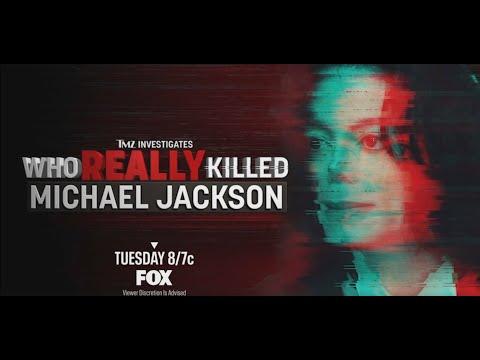 7NEWS Spotlight: special double investigation
Miracle Mums 8.40pm this Sunday
Australia's greatest medical mistake laid bare, plus an inside look at sport's killer concussions
They are a couple who approached IVF not as a last resort, but as the first step in their parenting journey.

Fast forward two years, six rounds, 10 transfers, two chemical pregnancies, countless injections and repeated heartache, Suzie and Laura Francis-Mathers were still unable to conceive.

In an explosive 7NEWS Spotlight investigation airing at 8.40pm this Sunday on Channel 7 and 7plus, Michael Usher takes viewers behind the scenes and into the life of a couple who fell victim to one of the nation's greatest IVF travesties.

The shocking truth about Melbourne-based Monash IVF's failings and how the country's top fertility specialists unintentionally destroyed viable embryos due to flawed genetic screening will be made public in this Australian television exclusive.

Just when all hope was lost, Suzie and Laura defied odds in a moving twist, with both now carrying miracle babies.
Then, Spotlight's continuing investigation into the biggest issue in Australian Sport sees AFL veterans Shaun Smith and Travis Varcoe share their life-changing, first-hand experiences of brain injury linked to the sport and offer a stark warning for the next wave of potential victims.

Speaking out in full for the first time to Michael Usher, former Melbourne and North Melbourne great Shaun details the emotional turmoil he went through as a result of the concussion injuries he suffered throughout his career.

In a heart-wrenching admission, Shaun explains how the game he loved not only cost him his marriage, but very nearly his life.

In a warning to the rising number of women now powering into punishing elite sports – and the kids striving to be like their idols – American neuroscientist Chris Nowinski calls on Australia to wake up before it's too late.

With evidence increasingly suggesting women may be more vulnerable to brain injury, he tells Usher: "I'm all for equal opportunity, but equal opportunity for brain disease is not a prize."

With Australia in the grip of grand finals fever, this compelling report is a timely reminder that our sporting heroes are not invincible and more needs to be done to protect our athletes.
According to The Daily Telegraph, Channel 7 paid Anthony Koletti (the husband of missing fraudster Melissa Caddick) $150,000 for an interview on Seven News Spotlight last year. The interview went on to win the award of Excellence in Journalism at the Kennedys, with a spokeswoman of the Kennedy Awards stating that "news organisations don't have to provide budgets for exclusive content." A Channel 7 spokesman said that Seven "complied with all conditions of entry."
Final episode for the year of 7News Spotlight "The Property Special" is scheduled is Sunday 9 October.
I'm just saying what's in the paper. It's a fairly newsworthy item.
$150k isn't all that much in the scheme of things. Newsworthy, sure. But it's not really a 'whopping sum', as it has been described.