'Rainbow Radio' is an appropriate slogan for an Albany station:
i literally laughed hard after seeing this @myfriend
Apparently today marks the 75th anniversary of the first ABC news broadcast, although I was always of the impression that ABC carried a news service during WWII and was probably the main source of radio news during the war?
From what I've read the ABC act was passed in 1946 that declared that ABC should set up an "independent" news service with its own sources - 'secure its news for broadcasting purposes within the Commonwealth by its own staff, and abroad through such overseas news agencies and other overseas sources as it desired'
So it was 1 June 1947 when ABC's independent news came into being. Prior, a lot of the news came from newspapers with only a limited number of ABC journalists.
At a previous anniversary the news opened with "ABC Independent News 40 years old today".
This Saturday (4th June) will mark 2ST's 50th Birthday. The Nowra-based station launched on 1000 kHz (later 999 kHz from Nov 1978) & then launched its Southern Highlands (Bowral) translator on 1215 kHz in 1979, which later converted to FM in 1999. Their main AM service converted to FM in February 2021.
Eagle FM didn't came on the air until January 1997, about 3 years after Kix 106 became Canberra FM.
Yep, definitely '97 as I remember promos on 2GN at the end of '96, foreshadowing the launch of the new FM station. It went something along the lines of 'finally…the wait is over, a new FM station for Goulburn'.
well, this could be unexpected:
this is a memoir written by the (former) head of Vietnamese language service at SBS Radio Sydney (she worked in SBS between 1992 and 2009, although she had been a "collaborator" since 1990).
the article deals about the history of how Vietnamese language service on SBS emerged and expanded, and also partially the insight on the history of SBS Radio in general.
during most of 1990s and of 2000s, SBS Radio (whole division, not just Vietnamese service) was headed by a Vietnamese refugee. as a result, Vietnamese service expanded from only 3 times a week, then to 1 hour daily, before becoming two-hour daily as it is currently.
his tenure at SBS Radio also led into the launch of the SBS Radio national network, which was also driven by demand from non-NSW and Victorian Vietnamese residents who wanted to listen to SBS Radio programming. this finally happened on 31 July of 1994.
also:
you can see a photo of the writer's working for "2EA" in 1990, when the program was edited by reel-to-reel tape.
the article also mentions the protest in 2003 because the SBS (Television - #tv-history ) showing Vietnamese news from VTV4 (as part of World Watch) - they believed that SBS was transmitting "communist propaganda" and succeed at making SBS drop VTV4 relay.
and, you guys obviously know why the "south vietnam" flag is displayed on article thumbnail, right @myfriend?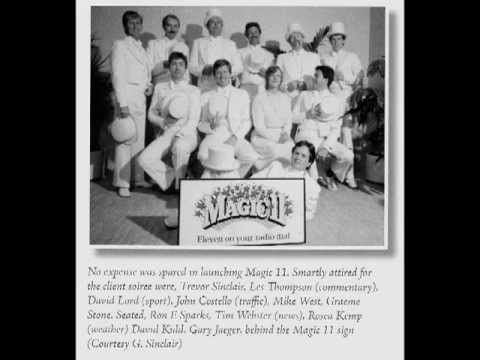 How times have changed? Just come in and make an appointment with the manager to give feedback.
Sounds like a great station… Even with so much effort and focus it didn't last.
I think the format was uncharitably described as 'Tragic 11' by many in radio circles at the time. I suppose they were comparing it to the true halcyon days of UW in the 60s, much like how we lament what 2SM has become. The fall probably wasn't as great as a Caralis-induced nuclear warhead, though.
I don't think it made it to that recording but Magic 11 was unusual with "News at 55" ie 5 minutes before the hour.
The only names from Magic 11 I saw from that list that I know off is Trevor Sinclair (2ue/4bh Breakfast) and Tim Webster (2ch Breakfast)
Magic 11 gave away a lot of money compared to the current Magic station Magic 1278 which is a shame
Yeah they did. Interesting. I think from my prospective. how they took aspects of a radio station so seriously like the news service and the "DJs". There are remnants today of this with Ace but nothing compared to the good old days. I could feel more money was spent. Even if listener feedback was still "70% show" , example the management would not cater for one person who wants more album heavy rock for example.
I am old enough to remember the new services these stations had in the 80s. Its something I really miss. It really faded out in the 90s.
Where exactly was Brisbane's Radio House? And what building is now at the present location?
On the corner of Elizabeth and Edward St