ABC Classic 92.9 Sydney has been running RDS without any RT (Group 2A) data for several days now.
Why on earth are Triple J trialing RDS? Why isn't it just rolled out? Literally all commercial stations have it. Surely it's a no brainer for the ABC, what am I missing?
I think it's been discussed before by the Techs here - something about BAI not liking it, fears it will impact coverage in fringe signal areas, effort and cost of rolling it out nationwide etc. Someone here will know more detail than I.
Agree completely with you however, it's been an established technology for 20 years, and is perfectly appropriate for the national broadcaster with a network of stations across the country. Incredible it isn't already in place.
Also very hard to find Hifi / AV amps with RDS, more common in portables and car radios.
Standard in any fm radio in Europe.
It's sad when even the less wealthy countries in Europe have much better RDS coverage than Australia. But then again, we're similarly laggard when it comes to internet speed.
I bought a Denon AVR 2312 back in 2012 that had RDS… Worked well.
Don't have it anymore though.
I cannot find a single AV amp that has RDS.
Onkyo and Cambridge Audio have RDS in their Stereo receiver / Network Audio players.
Yamaha only has it in their European models of their AV Amps / Stereo receivers / Network Audio players.
I'm on the South Coast at the moment.
Just past Billy's Lookout near Gerringong, I had 105.9 2EC display as FBiRadio.
Must have 2945 for the PI code too, along with 94.5 at Bega.
Correct u r… looking at the RDS List. You could let FBi know.
Pulse 94.1 (Illawara) & Today's Country 94.1 Central Coast is another with same PI
where you might encounter the exact
same issue.
Looking at the list I wonder if there's also a RDS switching
problem between 104.5 2GOS Gosford (PI 2045) &
94.5 FBi (Sydney) with PI of 2945 given what we've learned
of the RDS PI standard. Have you @Radiohead or @RFBurns
experienced a problem with either station during your Sydney/Central
commutes similar to the Newcastle / Sydney - 106.9 Hit / Nova 969
problem?
No i haven't noticed any such issue with Star, but i haven't really tested it.
Does Braidwood FM decode RDS there? I have had a strong signal in the past but can't recall if RDS showed. It's been a hot minute since I've gazed down the coast from there.
If you have a spare k or two, I recommend staying here:
Perched just below Billy's lookout.
I think Billys Lookout was Radio Skid Row.
But I did have BWD FM RDS at
St Georges Basin
Ulladulla Lighthouse
Narooma (near the Golf Club)
Faint reception with no RDS at Bega Valley Lookout and nothing at all at Eden (where I am now).
My record for the southernmost reception of 2BRW is between South Pambula and Eden. Very fleeting though. There is a spot south of Cobargo (around Dummett Jessops Rd) where we can be received very clearly; the path of the valley there runs straight towards Braidwood.
You seem to enjoy the Far South Coast! Can't blame you. Are you continuing to the Education/Potato Cake state?
No, heading across the Snowys to Albury and back home via the Hume.
And the weather here has been great! Sunny and warm without the humidity.
I'm assuming Mt. Darragh Road>Blowy River Way>Alpine Way>Murray Valley Hwy? You'll get some interesting stuff on that route. Though that would cross into Victoria, unless you stay on the NSW side of the Murray through Jingellic?
Yes that's probably the way I'll go… never been to Bombala so will probably pop in there on the way.
I won't be staying o'night in VIC though, but yes should be an interesting road and radio trip!
Look out for 88.0 Towamba Valley Radio (mainly just music) and GT FM Bombala (87.6). 3MGB can also be received at the top of Mt. Darragh. It's a good drive, sealed all the way from South Pambula to Bombala. You can take a shortcut from near Cathcart to Bibbenluke along a good gravel road, though this bypasses Bombala.
You have to make a diversion, but it might be worth checking out Mount Cooper Road if you want a chance at getting VIC and TAS FM DX. The turnoff is past Native Dog Creek on the Nimmitabel side of Ando (where you'd turn off for the Blowy Way). You can take Mount Cooper Road back to the Blowy Way (at Jincumbilly)- it's gravel but fine in 2WD. The DX spot on Mt. Cooper Rd is about 1 km off the Monaro Highway at the north end; you look south to Mount Delegate.
Here's 98.3 Bairnsdale as received from Mt. Cooper: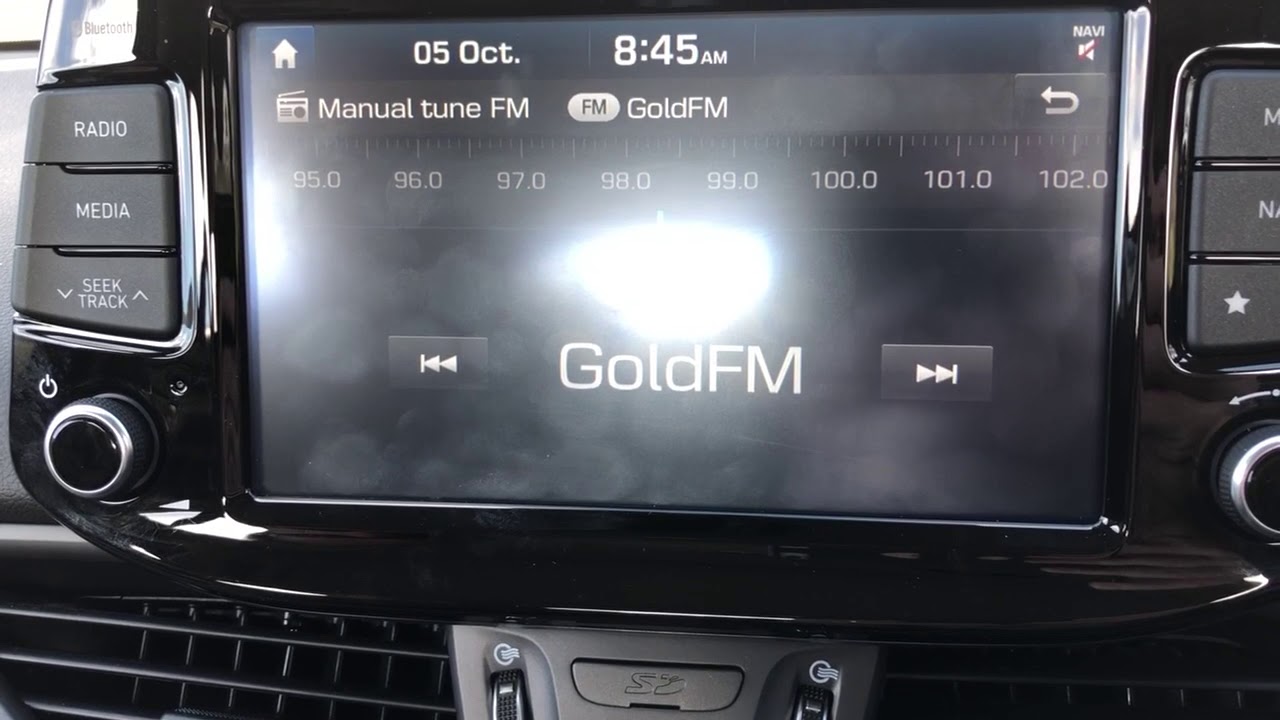 In Jindabyne now, the old Snow94.7 RDS as per spreadsheet has been changed back to SNOW FM as per all other 2SKI frequencies.
In Wagga Wagga tonight.
2AAA still doesn't have its RDS back on.
Finally managed to get 88.7 Flow FM RDS near The Rock (on the way up from Albury). That one has been an elusive catch for me.
The location of this transmitter is Urana NSW, though it can be heard in the higher parts of Wagga. It's a 'local pest' for VK2KRR at The Rock.
He is the guy that regularly hears Indonesia on his stacked array. By far the most impressive FM DX setup in the land.