I was in Woolworths Mornington on Wednesday and they played Something Beautiful by Robbie Williams.
That's one of his better songs, much prefer that to hearing "Feel" or "Better Man" for the bazillionth time.
On the way home, smooth FM played 'Rock DJ'.
Koool Digital tonight:
| Live | Now: Renee Geyer - Say I Love You |
| --- | --- |
| 21:45 | Now: Boom Crash Opera - The Best Thing |
| 21:42 | Now: Expose - Point Of No Return |
| 21:35 | Now: Wa Wa Nee - Sugar Free |
| 21:31 | Now: Matt Moffitt - Miss This Tonight |
| 21:26 | Now: Simple Minds - Waterfront |
| 21:23 | Now: Ratcat - Don't Go Now |
| 21:20 | Now: Too Much Fandango Ritzi |
Fly by Night - Rush, followed by Kool Thing - Sonic Youth. On the Rebel this afternoon. Please give Rebel's music director an ACRA!
followed by Cannonball - the Breeders.
Elton John- Lil 'Frigerator
Triple M Sydney. Caveat: it was off a 1984 aircheck! Never knew this got any airplay. Fantastic track and played on The Conga Line.
Went for a drive down to the Central Coast today and heard a few good tunes on the car radio
Heartache All Over The World - Elton John
(On Coast FM 96.3)
Lemon Tree - Fools Garden
(On Hawkesbury Gold 89.9)
Cars - Gary Numan
(On FBI 94.5)
And a few rarities on WSFM as part of their Top 100 Number 2 songs:
Most People I Know - Billy Thorpe & The Aztecs
Barbados - The Models
Suddenly - Angry Anderson
Lemon Tree. A great tune but I have zero memory of it when it was first released in Australia in 1997
As in rare for WSFM or rare in general? Because I hear these songs played quite frequently.
I don't hear them often anywhere. Even less likely to be played on WSFM.
It was on Hit Machine 16 which is where I first heard it. I don't think it got a lot of airplay.
And it's now been added to the 'to play' list on the Conga Line.
Really enjoying the WSFM Top 100 Countdowns this week.
Today was Top 100 Cover songs and heard these seldomly played classics
Living Doll - Cliff Richard & The Young Ones - 12 inch version! (well sort of, they didn't play the spoken bits at the start and end, but they did include the spoken bit in the middle where Neil says "we're in the middle of a 12 inch, it's just the same as the 7 inch except you get 5 inches of nothing in the middle")
Way Out West - James Blundell and James Reyne
Rock And Roll Music - Mental As Anything
Beast Of Burden - Bette Midler
Harlem Shuffle - Rolling Stones
Witch Queen - Chantoozies
On the way home listening to ABC 720 Perth, I heard one song - Kids by Robbie Williams and Kylie Minogue.
That's a very underrated one of his hits that sadly doesn't get the recoginition it deserves. I mean, I like "Rock DJ" and "Angels" as much as the next guy but throw in a "Milennium" or "Strong" every once in a while.
Look Out Any Window / Bruce Hornsby on Breeze. Probably my favourite of his.
An excellent song and played on the Billy Bob shows.
Heard Moonlighting by Al Jarreau on 101.5 FM today. Notable as the theme to the 80's TV show starring Cybill Shepherd and Bruce Willis.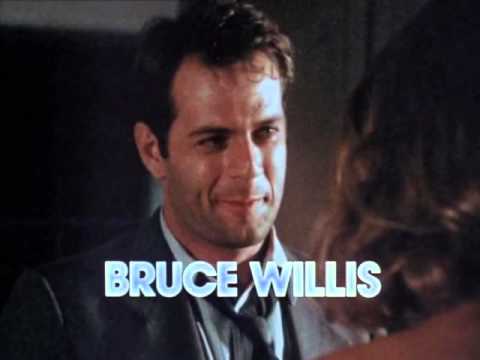 Yeah Rebel play heavy metal and hard rock bands that aren't as popular here but are huge overseas. Like I remember when I was a kid in the 80's and early 90's I liked a band called Ratt I had all their albums on tape but they never made much of a impact here even though they had good catchy singles and charted everywhere else.