Changed mine last night so glad I did.
Amazon Studios has released the official full-length trailer for the second and final season of Hunters, premiering exclusively on Prime Video in more than 240 countries and territories worldwide on January 13.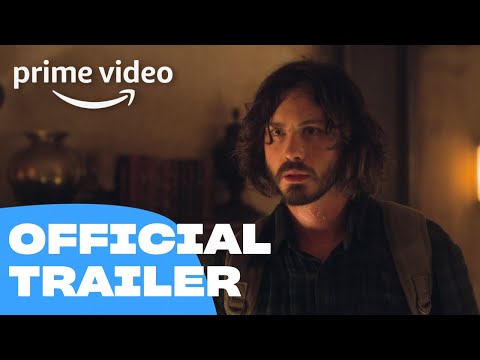 Watching it this afternoon. A very good doco. Started watching it with the subtitles after missing some of the chatter.
Why does this show have so many typos in the subtitles? Lots of words replaced by similarly sounding words. Do they use some sort of computer program to create them which gets it wrong? Doesn't anyone watch it, like an editor, to check them?
Original story was:
Amazon Prime Video is likely to be parting ways with Jeremy Clarkson mere weeks after his comments about Meghan Markle were published in British tabloid The Sun.

Sources tell Variety that the streaming service won't be working with Clarkson beyond seasons of "The Grand Tour" and "Clarkson's Farm" that have already been commissioned. This means that the notorious "Top Gear" presenter likely won't be appearing in any new shows on Prime Video beyond 2024 (though there's every chance a final "Grand Tour" episode could carry over into 2025).
Since updated to include
A virtual press conference for Jeremy Clarkson's Amazon Prime Video series "Clarkson's Farm" that was set to take place on Tuesday morning has been called off.
On facebook amazon prime uk has a teaser fo the classic archive for episodes of neighbours and theres a teaser but only uk viewers can see it.it starts at 2011-12 coming sometime in febuary.
Because I've been stuck at home and unable to do much, I've been streaming a lot of different shows.
I stumbled across the old children's show "Round the Twist". I remember watching some of this years ago when they played repeats on Sunday mornings. It's interesting to watch a show that started in 1989 with some storylines that may not be made these days, even if it is fantasy.
It is a shame we don't make as many children's shows like this. There are so many well known veteran actors who made guest appearances in this and there's quite a few newbies where this might have been one of their first roles.
"Round the Twist" has a lot of mistakes in the subtitles too. Either they're using some sort of computerised system that doesn't understand the Australian accent very well or Americans are doing them and they have no idea. When the actors say "mum" it is spelt "mom" and words like "chook" come up as "chuk".

But often they just use a completely different word and the meaning is completely lost or the joke is spoilt. Surely, they could have an Australian watch it and point out the errors.

Yes, I rewatched these episodes a few years back. Still a great watch… my nephews aged 8 and 6 loved the show and found it very enjoyable.
I think the storyline's would be fine… but a lot of the scripts and writing would need to be modified to cater for todays standards.
The show has some very clever writing and it might worth revisiting with an update. The special effects were often a bit shonky in the early days. Maybe they could redo all 52 episodes but film them all at once. The four seasons of Round the Twist were filmed between 1989 and 2001 so they kept recasting the kids and then the adults, as time went on. Some recasts were not as good as others.
Just thinking that some of the stuff that was portrayed might be considered wrong these days. Like irresistible lipstick that made a teacher passionately kiss a student and almost made a daughter kiss her father. Or the boys having a pissing competition up the wall of the dunny.
Very Australian

… but yes agree.
1989 and 1992 seasons were the best. Paul Jennings created a lot of the storyline's in his books throughout the 80/90s.
From memory he was the ghost on the toilet in the first episode.
I remember in 2001 there was a storyline called Linda Godiva
" Linda gains the power to become invisible thanks to a cursed perfume bottle. After ruining Gribbs' reputation she agrees to help Pete win a horserace but ends up revealing a lot more than the fact she is holding the reins."
Ended up losing her clothes while on a horse.
Mark Mitchell was also on Genie from Down Under too I think.
In the older 1992 season, there was a story where Gribble and his mates lost their clothes at the end of the play, so the three boys were seen nude on stage covering their bits with their hands and there was a shot from behind where their bums were shown.
I can only imagine those scenes were censored when the series was shown in America.