Daniel returning to TVNZ newsroom in October.
Rebecca Wright had worked at TV3 (now Three), where its news service was known as 3 News at the time, before jumping across to TVNZ. This year she had just returned to what is now known as Newshub and is currently the anchor of Newshub's 8pm bulletin on eden before replacing Oriini Kaipara as co-host of Newshub Nation (with Simon Shepherd) a few months later.
I have just been informed that, after three years as TVNZ's Europe correspondent, Daniel Faitaua will be returning to New Zealand in October. His last day in the role was last Friday (27 August) and another TVNZ journalist, Mei Heron, took over from today (30 August), according to Stuff.
It is intended that Daniel will continue to be seen on various TVNZ news and current affairs programmes, including Breakfast.
Scotty Stevenson in for Jeremy on Seven Sharp last night. It's been a while since we've seen him on TV1.
He is filling in for Matty on breakfast this week
Wendy Petrie back on 1 News Tonight this evening. Star Kata and Tania Page have done the last few weeks, with Melissa Stokes doing a night or two also…
Te Karere today must have been running ahead of time as they had a nearly 2 minute close to the bulletin today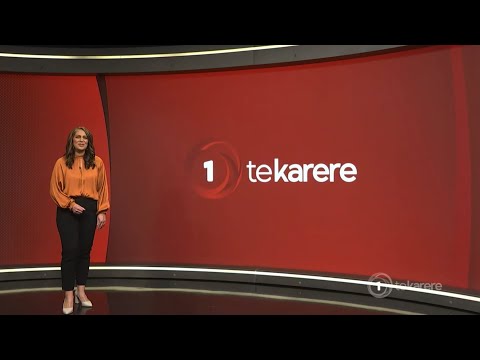 All day News Specials in between the usual bulletins until at least 6pm, according to the Freeview guides.
I would have put Jenny Suo on for this news coverage
TVNZ1's evening schedule has been dumped for the news. To at least midnight, according to the guides.
Melissa Stokes & John Campbell do great breaking news coverage
Anna Burns-Francis has travelled to Edinburgh. Chris Chang presenting this morning's coverage.
Miriama Kamo has taken over for the afternoon.
Jack Tame took over at 4pm. Looked like they played a doco for about 90 minutes from 2:30.
I note that Daniel Faitaua is back reporting in London. Mei Heron has had quiet the orientation to her tenure as Europe Correspondent - glad she has back-up.
Joy Reid has headed over and I'm pretty sure Melissa Stokes too.
Barbara Dreaver has flown to Fiji where she'll be until Tuesday, then return before the funeral.
Damn, would have liked to see 3 minutes uncut.