Alex Heinke is filling in for Lauren Phillips this weekend.
Sylvia Jeffreys returns to Today Extra on Monday 13 September.
If you don't mind me asking, where did you hear/see this?
I wonder how long Lauren will on early starts 7 days a week?
Karl is a guest on next Tuesday's episode of The Hundred.
During the 8:30am news Charles crossed to Bec for the sport in which there was no audio, so Charles ended up doing it. He then crossed back to Bec to cross to the weather where she said "I lost my hosting job due to COVID and now sport" jokingly.
I did not mind when they hosted together in the studio on the split screen.
Happened again at 9:47ish, while interviewing Dr Karl. Sydney team had to take over mid-interview.
EDIT: Audio is back now, Bec interviewing again.
If there's any truth in this awkward exchange it appears this might be a permanent change with either Sophie (or maybe Jayne) moving to permanent host alongside Dickie with Charles on news and Bec moving to sports.
This exchange, joking or not, is incredibly uncomfortable.
Weekend Today beat Weekend Sunrise on Sunday by 5,000.
WA Premier Mark McGowan on the show this morning.
Well done! Now, time to do it during the week.
Today hosts Karl and Ally have surprised political reporter Chris O'Keefe with a meditation session because they worry about his health.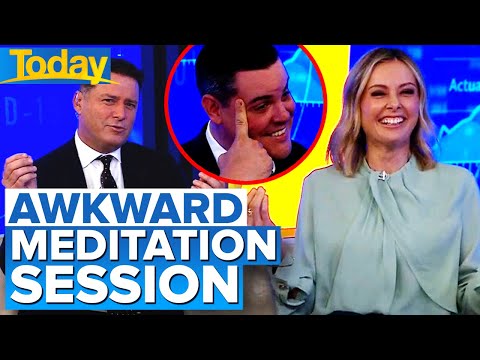 meditation music
"My milkshake brings all the boys to the yard". - Karl and Ally.
Today less than 1,000 behind Sunrise on Wednesday morning.
A shame they don't have a screen where that blue panel is. The only thing that looks out of place. (Or change the colour to white etc at least)