###The Real Housewives of Melbourne - Season 3
Premieres Sunday 21 February at 8:30pm AEDT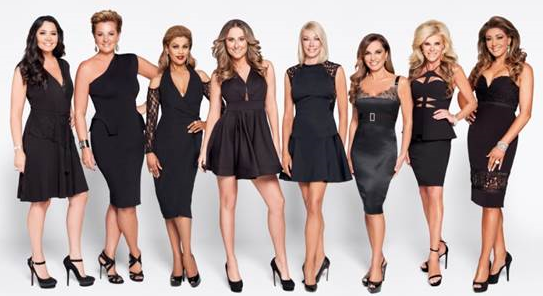 Release the gowns!
Foxtel's Arena brings you a sneak peek of what's to come on the highly anticipated, dazzling new season of The Real Housewives of Melbourne premiering Sunday February 21 at 8:30pm.
To watch the sneak peek, plus discover all things Housewives, including exclusive videos and more about our Melbourne leading ladies, head to Arenatv.com.au
The sneak peek will also screen on Arena on Wednesday February 10 at 9:30pm after The Real Housewives of Beverly Hills.
The Real Housewives of Melbourne season three premieres Sunday February 21 at 8.30pm on Foxtel's Arena.
MEET THE REAL HOUSEWIVES OF MELBOURNE!
Chyka Keebaugh - Honesty and integrity are my favourite accessories.
Gamble Breaux - I may run with the wolf pack but I tread my own path.
Gina Liano - Persistence is king and I'm the queen of it.
Jackie Gillies - When you know who you are, you have nothing to prove.
Janet Roach - I'm not everyone's drink of choice, but I'm my cup of tea.
Lydia Schiavello – Yes I'm a flirt but home is where my heart is.
Pettifleur Berenger - I'm in the best shape of my life, who begs to differ?
Susie Mclean - If you can't stand the heat, get out of my kitchen.