My hot tip… entire brand relaunch by the end of the year.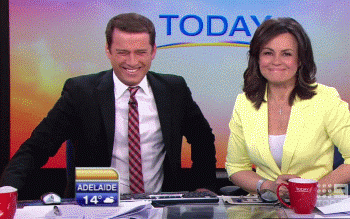 Paging @Nicholas
Exciting!

Can we expect the Ten News Brand relaunch in the same time as mentioned by @Bob, or is that more likely into the new year?
!! !! !!
If its true that it will be an entire brand relaunch, I would think it'd include the news department.
Oh man, I really hope you're right about this tip. The entire Network Ten brand is starting to look quite stale (with most other networks having had major branding relaunches over the past 2-3 years), so I'm definitely ready for a relaunch of all elements.
If that is the case, I'd imagine it'd be a return to the silhouette style Ten outline logo of the 2000s, as we've seen it on Sports Tonight, some Ten Sports broadcasts, and recently spotted on Social Media. @lexington also mentioned they've been embracing it more recently in the Ten Sport discussion.
Maybe moving away from the actuall logo of Ten? Could it be the numeral 10?
Split into new thread. Let's keep things under control so that this doesn't turn into a repeat of the Saving Ten thread.
I agree. I feel that the flat / outlined TEN logo will be part of the relaunch.
I'm also hoping the graphics are similar in style to the Pilot Week promo.
Accurate title @Bort, haha
And hopefully this discussion actually leads to what we are talking about.
I'm really hoping that this relaunch will be significant to what we have seen in years, just seeing the retrospective early 2000s Ten idents on Studio 10 was a breath of fresh air, the current look is tired and starting to look dated.
The current brand colour is also looking a bit bland as well too. While the blue and yellow they used for years was getting old, it was synonymous with Ten, and at a period when they were at their peak. Hoping for something new and exciting.
It also makes sense of a Network relaunch happening by the end of this year with CBS taking over the sales department by the start of the new year.
Any news about The Project? I'd like to see it moved into the 6-7pm timeslot
As I understand it.
I'm not often wrong ;).
At least I've got a better track record than Peter Ford…
so does a dead draught horse
My hot tip, the 2011 ONE and Eleven logos/watermarks will evidently never change

As posted on the One thread, the channel is soon to get a new name to match the "TEN" brand, as with 7mate, 9go, etc.
ONE is not going to be called that much longer from what I've heard.
Interesting…10TV Australia CBS is a good name

If they do that, it should be on channel 12 and channel 1 used to simulcast Ten. Or even have Ten HD on channel 1.