They had a lot of fun with it (still going in Queensland) - doesn't seem to be much automation at Studio 10!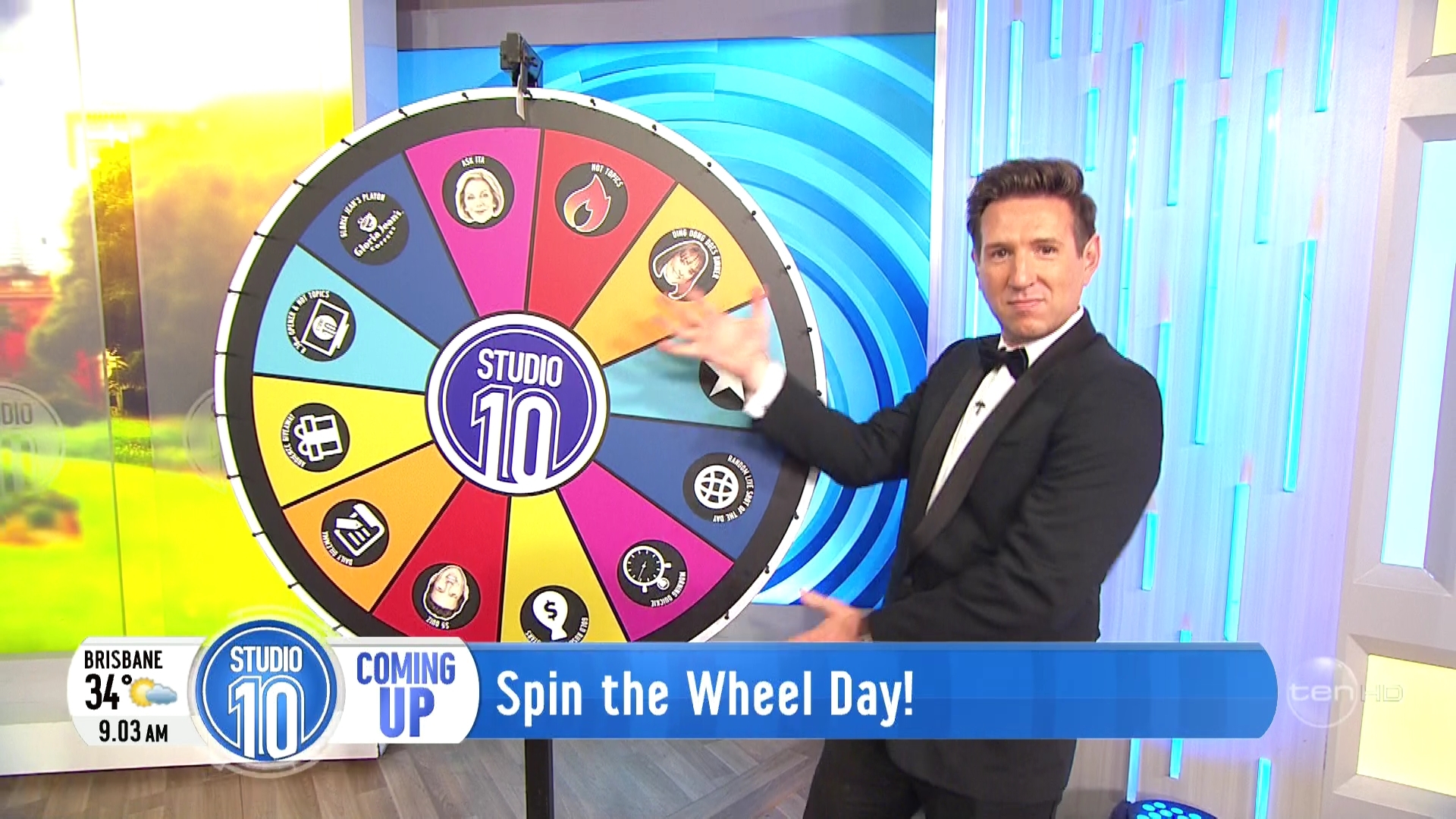 Lots of set moving: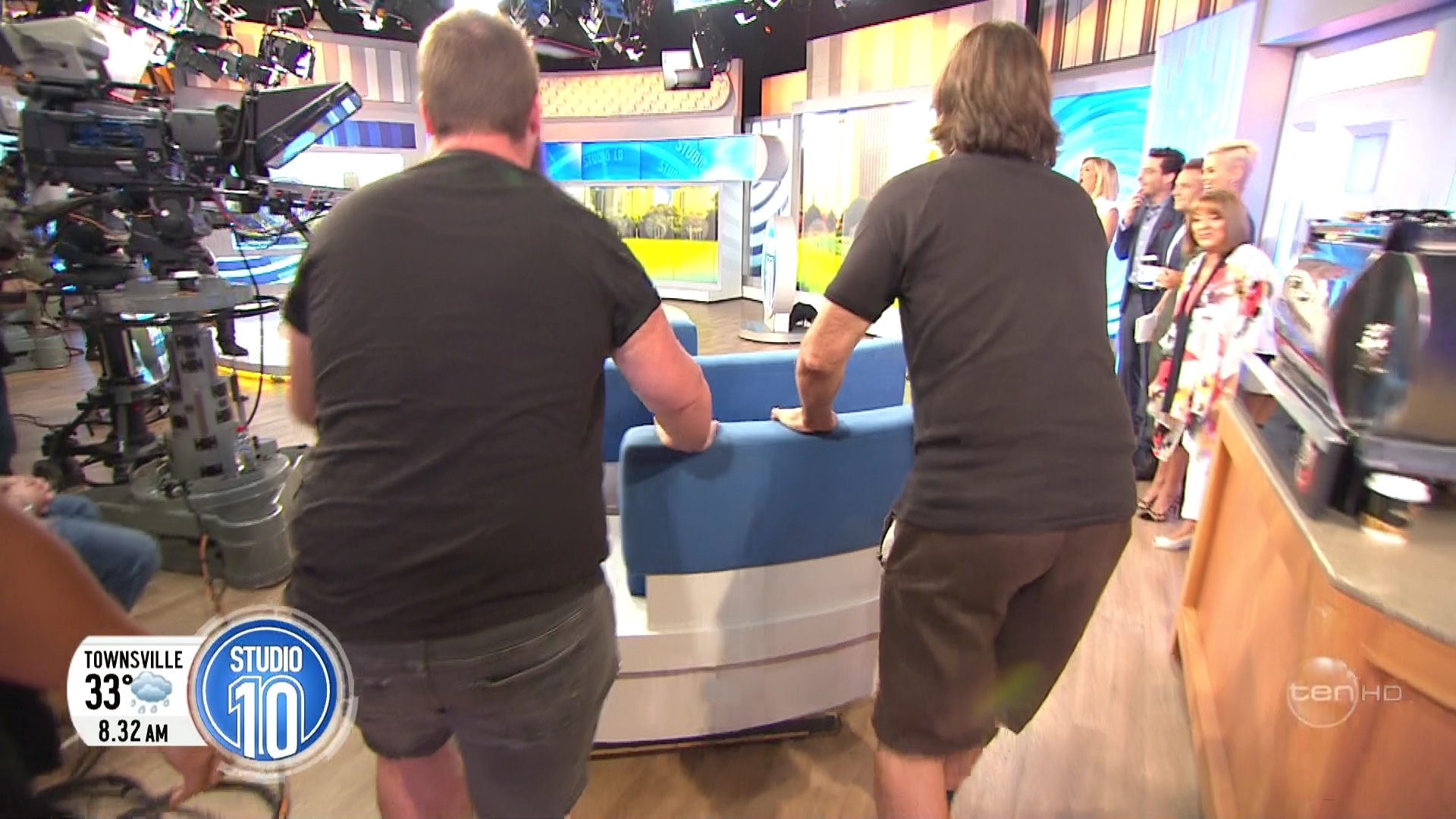 Embarrassing angles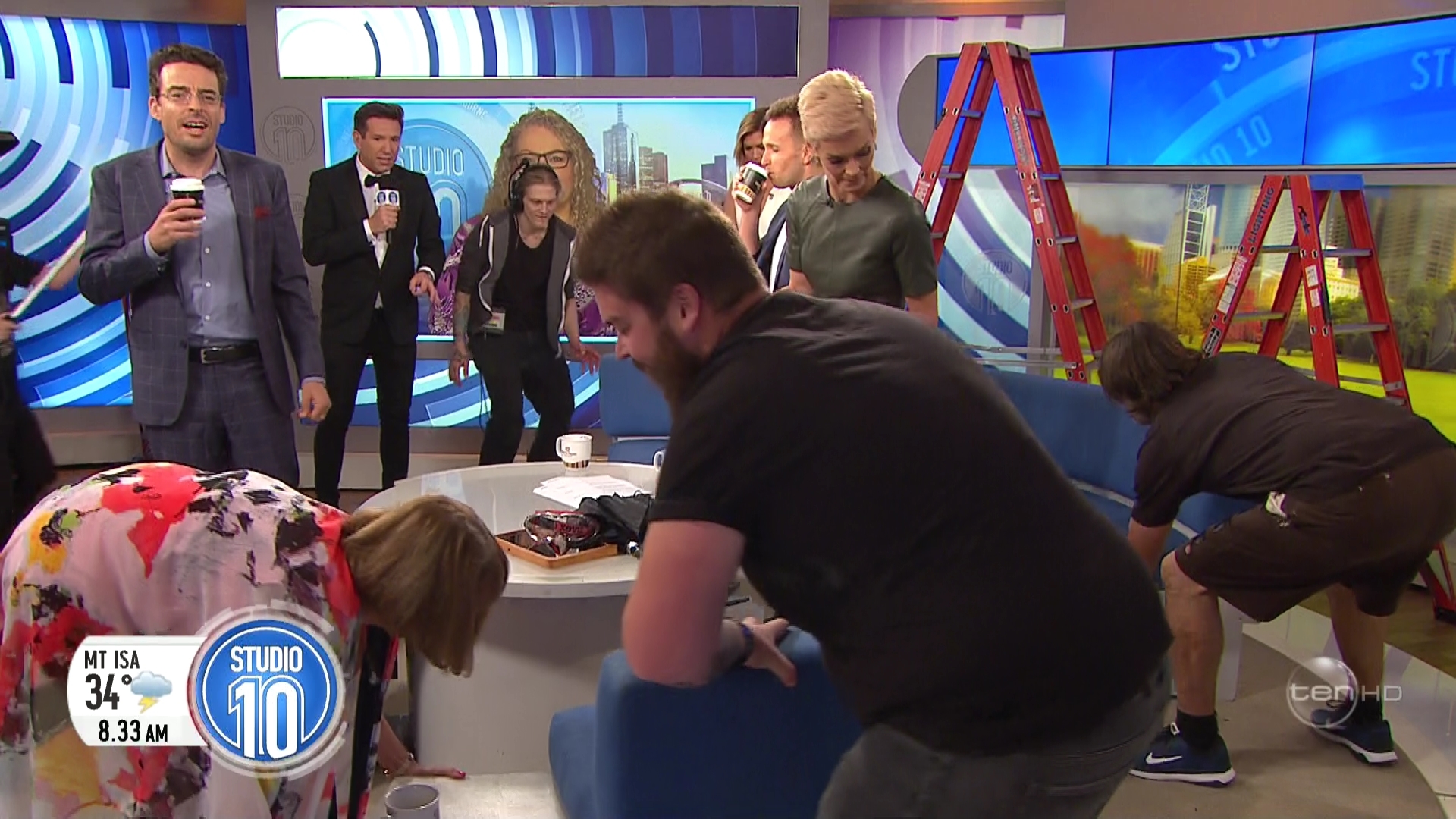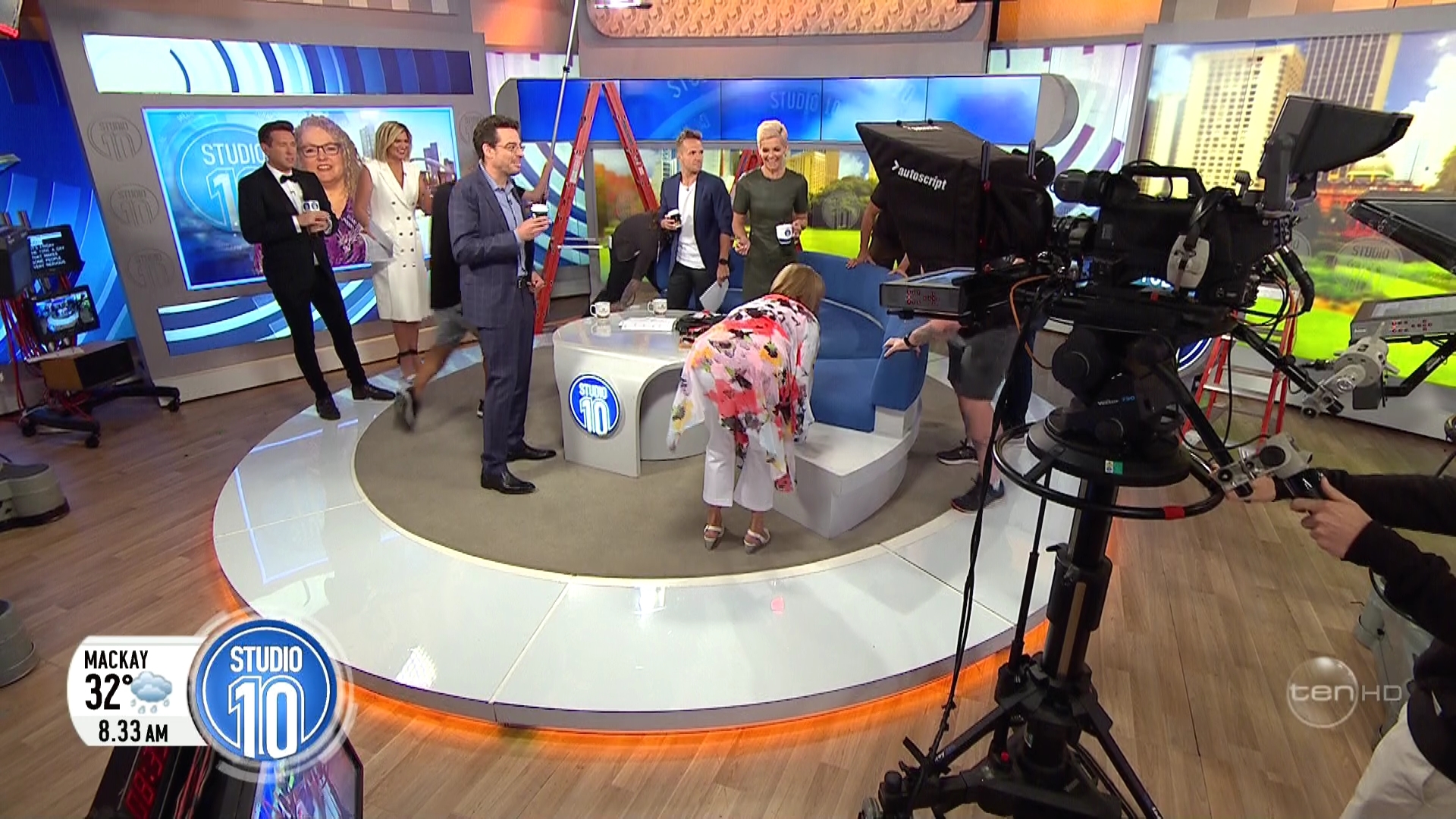 Rob needed a little lie down at one point
Crew being interviewed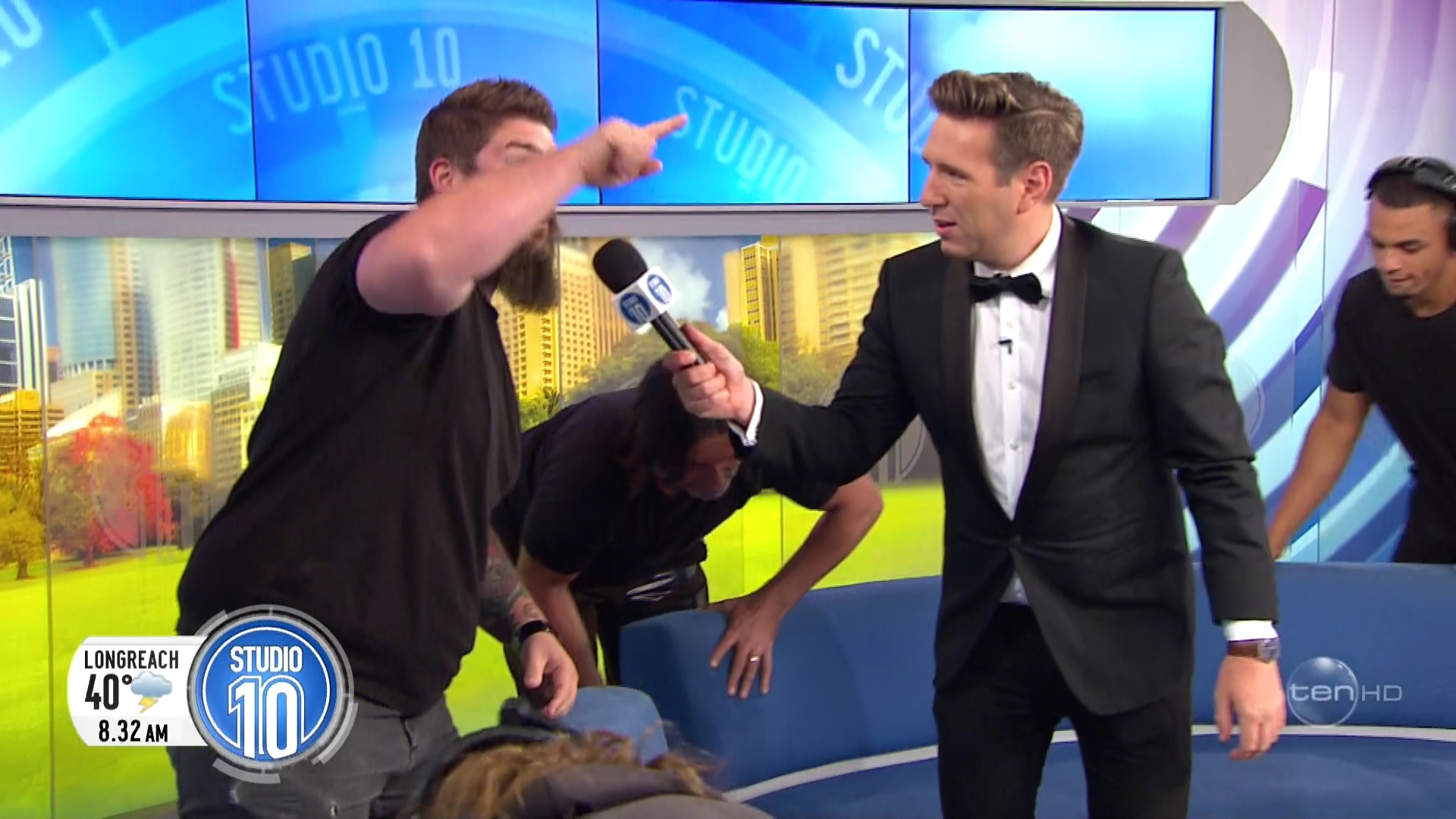 BTS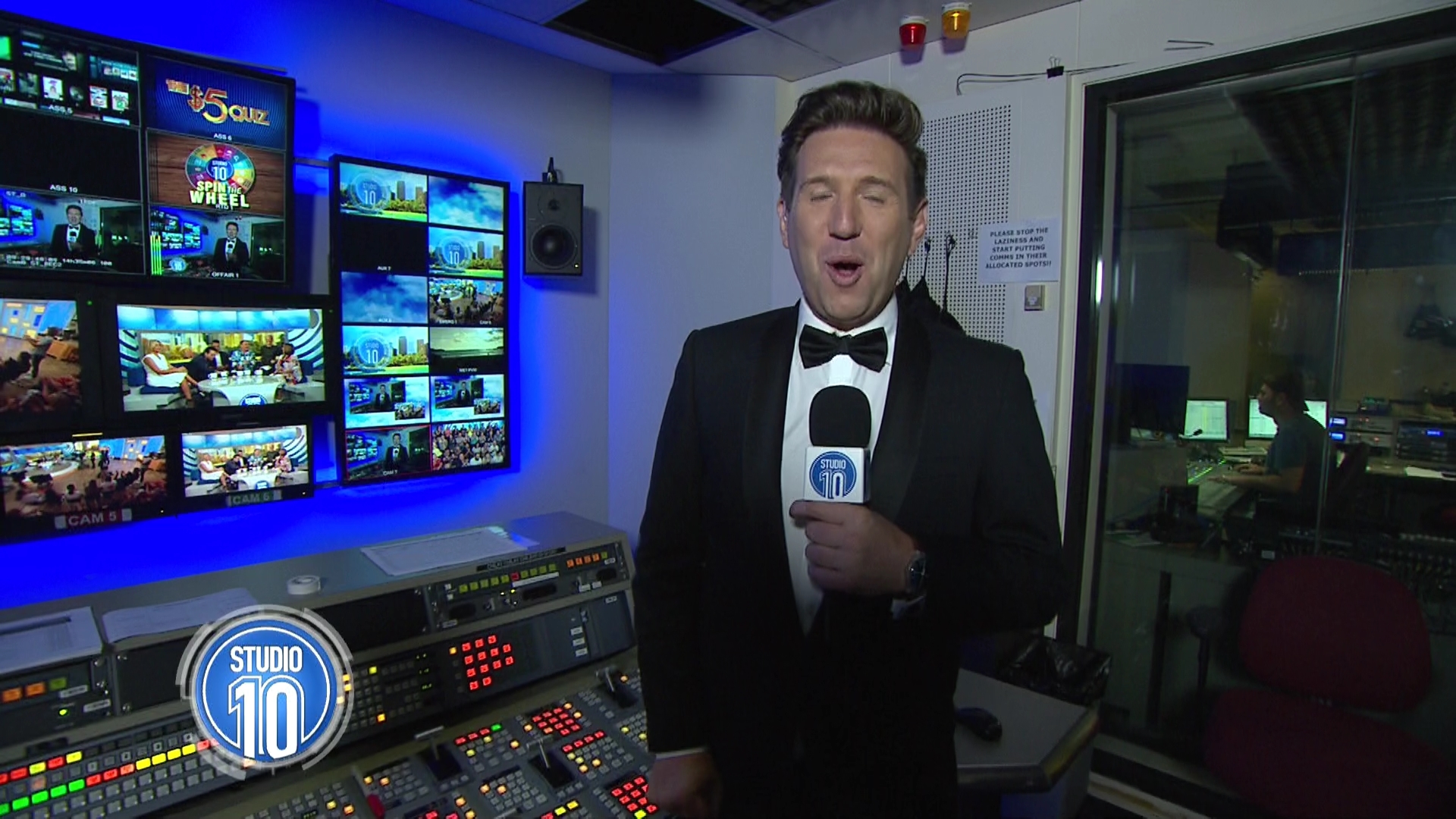 It's great that they have a reasonably big staff. They have an atmosphere where it appears it is hospitable to a good workplace. We need more variety on Australian television, especially as it is conducive to more employment. Well done Rob.
Loved the wheel concept today. Great to see what goes on behind the scenes. Social media comments are very split. Facebook has quite a few negative comments about today's show, which seem to be from regular viewers. Twitter is overwhelmingly positive.
On a side note, wow what a different vibe the show has when Denise is on. She injects such a positive, fun vibe. She's an absolute gem.
Robbo did a great job today.
What a great show today, definitely one of my favourite episodes. Was interesting to see the crew and set changes. Well done as always @blackbox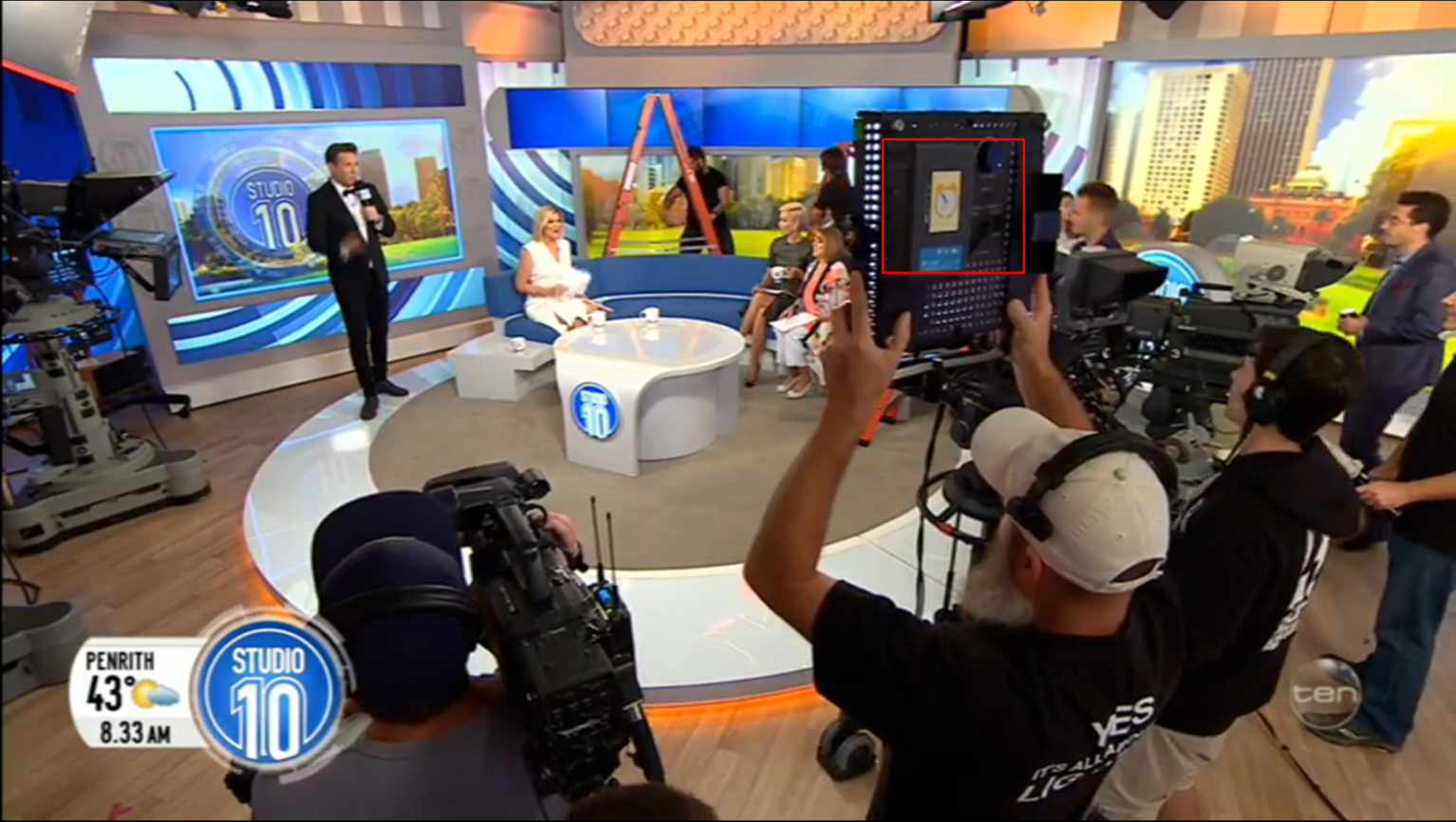 Very reminiscent
I liked it well done

something different.
[quote]https://www.instagram.com/p/BPLzFCzh-Ic/
whatsarahsnapped Would you get a load of this spunky mama?!?! This weekend @jessjrowe SHINES on the @bodyandsoul_au cover! I just love this woman. She is fearless. And fabulous. AND she has abs! This picture perfectly captures the essence of you JROWE!! Xx
[/quote]
I was reading comments on Twitter and Facebook, and a lot of them were really positive about Fridays show. I saw a few that said they were new viewers and it was the best show on TV. A few people addressed that @blackbox you guys were the only live morning show in January, And I really commend you for that.
And I really think you guys should be getting a lot more viewers, because of the Channel you work for, there are no shows to lead viewers into Studio 10.
Thanks As always- Your biggest fan
Shame they network doesn't help them out at all. If they treated the prior time slot with respect and developed a show and left it to grow imagine what ten could do. But alas management are morons as there has been no innovation or expansion for years.
I think that considering there is no lead in and the show still rates how it does, it should certainly be commended.
Agree. Doing live shows over summer and going to the effort to record new shows for the Christmas period has provided many viewers with the opportunity to sample the show. It can only build the audience.
Now that Studio10 has found its way it would be great if Ten would allow Rob to develop a lead in program. Give it time to find its feet.
Extended edition until midday on Australia Day 26 Jan.
Happy birthday to the legendary Ita who turns 75 today, and there will be celebration on this morning's show.
Happy birthday to a television great, unfortunately I will miss the show
Happy Birthday Ita!! How lucky to share her birthday with the legendary "Berry White"

@blackbox

Lovely way to celebrate her birthday with Robbo doing This is Your Life,lta is a media icon and her groundbreaking career is still going strong at age 75.
Congrats Ita and @blackbox thank you it made for great viewing !