Coverage of the state elections from around the country.
Northern Territory (Saturday 27th August, 2016):
Some ABC NT Election caps
9's coverage is very flat.
The black set doesn't help, and the 2 panelists (Natasha Fyles & Dave Tolner) are just taking pops at each other.
Good to see they've brought Charles Croucher back up to help out.
Usual 9 Election graphics, haven't seen any gimmicks yet.
You can't really compare Nine's NT coverage with other states when Darwin is Nine's smallest newsroom. At least they have coverage.
What happens to Tas then?
Does Nine do something on TDT or is it just normal programming?
The election may be as late as May 2018. If the broadcasting ownership changes go through Nine will probably have an O&O station in Tasmania by then.
Not comparing at all, just questioning why you'd cover your perfectly fine set with black curtains.
The NT News having an election night party watching the Sky News coverage, but drinking Cairns beer rather than a local drop.
ABC doing the NT election coverage from Parliament House rather than the studio.
The quality of the graphics is very poor with jagged edges on the lettering, not up to usual ABC standard. From the live stream:
Apologies for the lateness, but I've finally the chance to get full caps of ABC's NT Election coverage from two weeks ago:

Also the opener and closer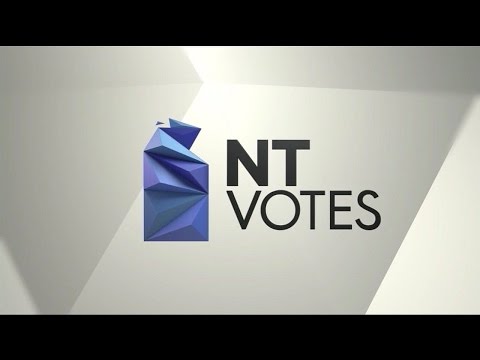 Nine's coverage of the NT Election
Nine's 2016 Northern Territory Election coverage occurred on Saturday 27th August 2016. Hosted by news anchor Jonathan Uptin.
Opener:


Set:
Nine used their local news set for the coverage, however, strangely covered the majority of it up with black curtains.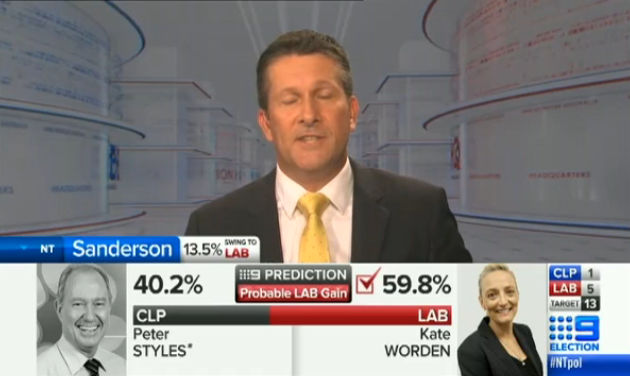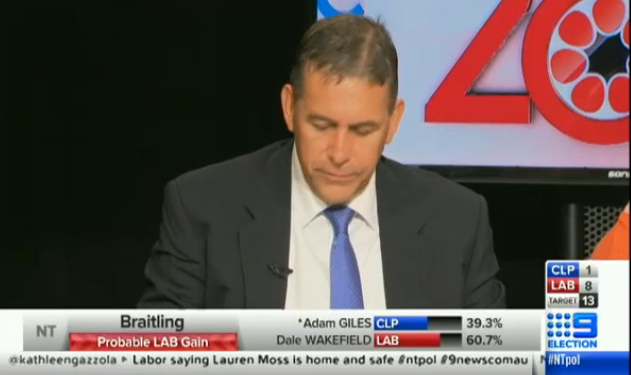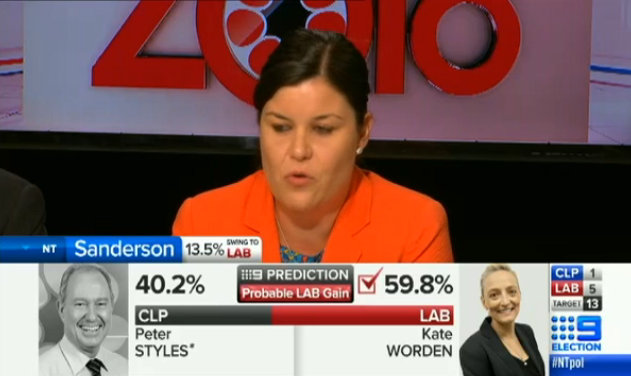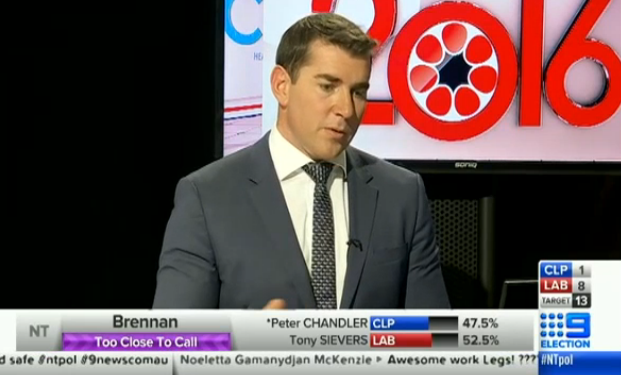 Graphics:
The graphics package used was a replica of those used on Nine's Federal Election coverage in mid-2016.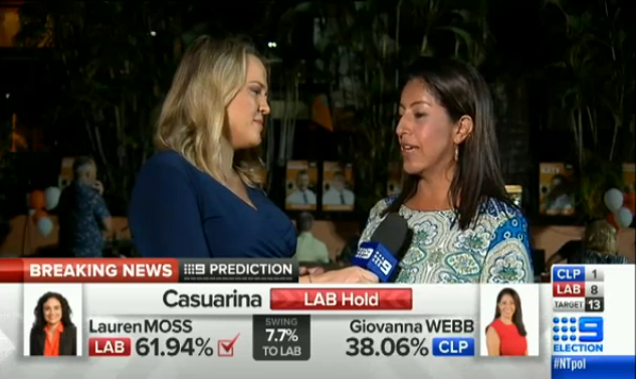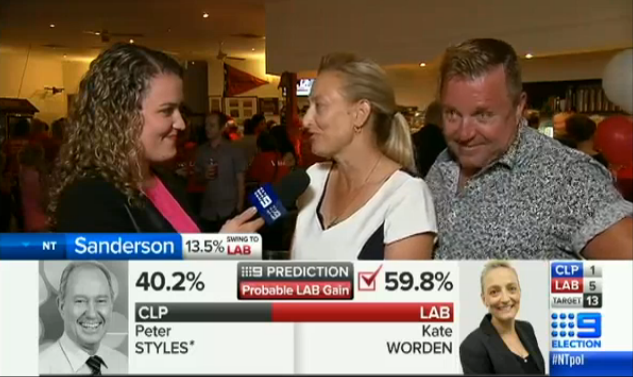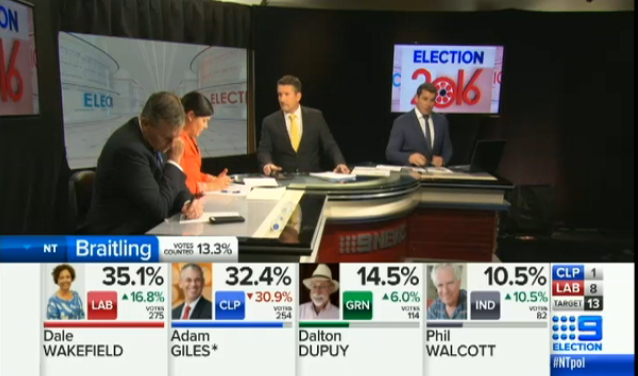 ABC will cover the ACT leaders debate on Wednesday night at 7.30pm.
I saw a promo the other day that had Chris Uhlmann as the moderator:

But now today I see another one where they've replaced him with Greg Jennett:

Some caps of the ACT Leaders debate:

Still no word on who's fronting the coverage tonight for the ACT? Would assume Greg or Chris will anchor now that Virginia has left.
Greg Jennett will host the coverage according to synopsis at ebroadcast TV guide.
Hosted by Greg Jennett with Antony Green. Panellists include Vicki Dunne (Lib), Meegan Fitzharris (ALP), Shane Rattenbury (GN) and later in the evening Senators Zed Seselja, Katy Gallagher and Scott Ludlam.
The count will be shown on ABC in Canberra and around the country on ABC News 24 from 6pm AEDT.
666 ABC Canberra will have an Election Night Party from 6pm AEDT tonight, featuring comedians, live music, and election analysis.