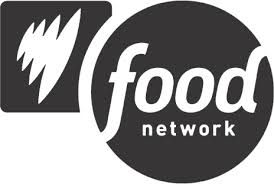 ###Programs, scheduling information and discussion for SBS Food Network (LCN 33).
Previous forum thread: Food Network
Does anyone know if this channel will be on Mystar box ?
Does fetch TV still use whatever food network feed they were using before (assuming it was food network Asia) or have they switched to using the SBS feed now?
it's not and from what Foxtel has said on its community forums, it's not likely to be in the near future @chuck
Thanks Mark, Guess the channel isn't popular enough.
I personally would've thought that Foxtel aren't carrying Food Network because it's competition for Lifestyle Food more than anything else.
Fetch TV's Food Network feed is different to SBS's. It's the Food Network Asia feed. I've seen Asian ads on it, e.g. I've seen ads for ONE FM Singapore.
Fetch TV users can also get SBS's version of Food Network on channel 33, if their aerial is connected to the Fetch box.
precisely what most people on the Foxtel community believe. It's just petty.
Its now available on Mystar ch 033 . So that's good.
I often keep 33 running in the background when there is nothing much else on.
This is when the amount of rapid-repeat content becomes apparent.
I came across the SAME episode of Cutthroat Kitchen 3 times within a 24 hour period.
If they haven't got the new content, then why not dig up some old cooking shows and play those again - there must be thousands of them in the vault. It's cooking!! - Old - New - who cares - you can still eat it.
some of my radio friends and colleagues last night were all gushing over this channel and some of its shows.
If their promos are any indication, before long they'll be scheduling half hour editions of "Curtis Stone bites into food and says mmmmmmmmm"
Their programming is the same four hour block airing six times over 24 hours, right? You're right though, it's not as though there's a lack of cooking shows produced across the world. They could easily find enough shows to fill 24 hours. Can only assume the reasons are budgetary.
How does this compare with Food Network that is available on Fetch TV? Assuming the fetch version is Food Network Asia, are they on a similar programming loop or do they have programming 24/7?
Not to mention the SBS food library, which is decent enough. It's not as if there's a restriction against showing SBS stuff on Food, I've seen old Food Safari eps on there. Weird.
Some stats:
"We are getting a net jump of a 2.2 share and we are delighted in that performance especially for a new channel," said Chris Keeley, Food Network channel manager.
"We are absolutely thrilled with the ratings performance," he said. "The target demographic for us was females 25-54, and the performance there has been really strong."
Interesting; what does "net jump of a 2.2 share" mean?
According to OzTAM the network share for SBS Food was 1.3% for its time on air in 2015 and so far this year also 1.3%. The highest weekly share the channel has ever received is 1.4%.