Seems nowhere else in the world is abandoning drama on FTA quite like the Australian networks and you can hardly blame viewers with the way they've been treated.
I'm talking about having a clear programming strategy for either platform, whereby said series commissioned can then be utilised by the other in a second window opportunity and vice versa.
The trend here of premiering a solid drama on FTA, having it off air too long between seasons, shifting it to a streaming platform without replacing it with another series is concerning and only reinforcing why consumers are shifting their viewing habits to online.
Of course there are many examples overseas of shows that have moved across to streamers, or available to view on demand ad-free 24 hours after traditional broadcast etc - but at least those are clear strategies and considered with audiences in mind.
Something that locally 10/Paramount are not known for.
The launch is part of a strategic global partnership between Paramount and CJ ENM that was hatched in December last year and will see the pair co-develop and co-finance scripted series and movies, and includes content licensing and distribution across Paramount+ and TVing. The Korean streaming platform is majority owned by CJ in a joint venture with Naver and JTBC.

The first local Korean production resulting from the tie-up is Yonder, which will premiere later this year on TVing in Korea, and on Paramount+ in all international markets where the service is available.
The series is set to premiere later this year in the U.S. and Canada, Latin America, the Caribbean, Australia, South Korea, Ireland and the UK as well as Italy and in Germany, Austria, Switzerland, and France.
---
Couples Therapy Australia
Psychotherapist Marryam Chehelnabi Will See You Now.
Couples Therapy Australia. Exclusive To Paramount+. Streaming Soon.
Paramount+ is taking a deep dive into the world of relationship counselling.

Streaming soon on the premier streaming service, Couples Therapy Australia will unlock the hidden world of other people's relationships.

Far from reality-show caricatures, this true documentary filmmaking brings viewers into the authentic and visceral experience of weekly therapy with three couples, as they dive into their long-standing conflicts, explore their personal histories and seek connection and new compassion for each other.

On hand to help guide our couples with compassion and clarity, is Registered Clinical Psychotherapist Marryam Chehelnabi. Over her 15 year career, she has worked with individuals, couples and groups seeking help with complex trauma, PTSD, domestic violence, personality disorders, addictions and holds a special interest in couples with complex presentations.

On providing the Couples Therapy Australia sessions, Marryam said: "It's a privilege to be invited into the sacred world of the couple to support them through their difficulties in what is usually a very private space between two people."

"I'm not here to fix or solve anything, and I can't do any of that, even if I wanted to. My work involves collaborating with the couple to develop their relational skills, facilitate their understanding of their unique relationship dynamics, and deepen their awareness of the strengths and challenges that exist within the relationship. What happens from there really boils down to what the couple choose to do in therapy. The motivation to change, heal and grow together has to come from within."

Although her office is custom built for the production, it is unlike any other set, in that all production elements are entirely invisible to the couples, so that Marryam and the couples can forget about the cameras, and expose their true selves to each other and to viewers.

At its core, this is a show about the complexities, contradictions, joys and pains of the battle to stay in love.
I think this will be fascinating, doesn't seem like the usual show for a streamer however.
Witness The Dumbest Science Fiction Movie Ever Made.
Beavis And Butt-Head Do The Universe. Streaming Exclusively On Paramount+ From Friday, June 24.
Beavis and Butt-Head are back with an all new movie!

In what will be not only the duo's first on-screen appearance in 10 years, Beavis And Butt-Head Do The Universe also promises to sit atop all future lists of the dumbest science fiction movies ever made.

Streaming exclusively on Paramount+ from Friday, June 24, Beavis And Butt-Head Do The Universe tells a tale that technically spans two centuries.

Beavis and Butt-Head wind up at space camp through "creative sentencing" from a juvenile court judge in 1998. Mistaking a docking simulator for something else, Beavis and Butt-Head excel at it and are asked to join the space shuttle mission in a PR move.

After ruining the mission, they are left for dead in space and end up going through a black hole and reemerging back on Earth in 2022, only to discover a very different world — and find themselves considered Buttholes of Interest by the NSA, the governor of Texas, and a highly intelligent version of themselves from a parallel universe.

Beavis And Butt-Head Do The Universe features the voices of Mike Judge, Gary Cole, Chris Diamantopoulos, Nat Faxon, Brian Huskey, Chi McBride, Tig Notaro, Stephen Root, Andrea Savage, Martin Starr and Jimmy O. Yang.

Beavis And Butt-Head Do The Universe is executive-produced by Mike Judge, Lew Morton and Mike Rotenberg, and Chris Prynoski, Shannon Prynoski, Ben Kalina, and Antonio Canobbio for Titmouse.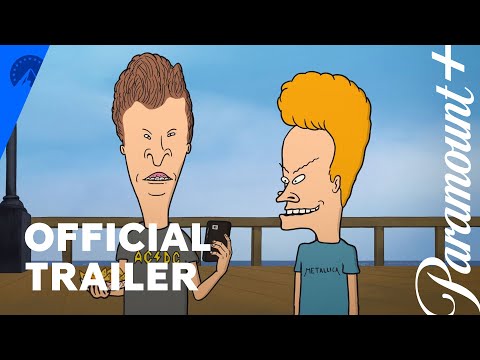 It's An All-Star Cast On All-Star Shore
All-Star Shore. Streaming Exclusively On Paramount+ From Thursday, June 30.

Streaming exclusively on Paramount+ from Thursday, June 30, All-Star Shore features 14 of the world's biggest reality superstars from some of television's most iconic series.

Join the reality royalty from Jersey Shore , Love Is Blind , RuPaul's Drag Race , Geordie Shore , Acapulco Shore , Rio Shore , and Bachelor in Paradise as they come together for an epic vacation at the ultimate shore house in the Canary Islands, to battle it out for a cash prize and global bragging rights.

Meet the All-Star Shore contestants:

Angelina Pivarnick ( Jersey Shore ) is a Shore OG, and she is going to make sure everyone knows it. She's bringing the mouth, the drama and the party, and will bulldoze anyone who stands in her way.

Bethan Kershaw ( Geordie Shore ) brings with her a big personality and a big heart. She and best friend Chloe are ready to take this Shore House by storm, but when her flirty ways catch the eye of a fellow housemate, she's not prepared for what happens next.

Blake Horstmann ( Bachelor in Paradise ) is not looking to compete for a woman's heart this time; he's here to win the grand prize. But will everything go out the window when he sees the girl he likes kissing his partner?

Chloe Ferry ( Geordie Shore ) is showing off her competitive side in this Shore House – but not without a drink in her hand! Even though she is joined by some of her closest friends from the UK, Chloe can't trust anyone when money is on the line.

Giannina Gibelli ( Love Is Blind ) is ready to go all-in on life, love and competition. And with the blindfold off, it looks like she'll finally come face-to-face with real love. But which shoremate will be the one?

James Tindale ( Geordie Shore ) is bringing the mischief and the muscles to this Shore House. With his years of experience on Geordie Shore , a party competition show is a no-brainer for him, and he's ready to win.

Joey Essex ( The Only Way Is Essex ) is a TV sensation in the UK, but has yet to experience life in a Shore House. His strategy coming in? Capitalize on that Essex charm, and flirt with everyone.

Johnny Middlebrooks ( Love Island ) is known as a player, but this time it's all about the competition … or is it? When drama kicks off between his partner and his new love interest, Johnny must navigate dangerous waters in order to keep his eye on the prize.

Karime Pindter ( Acapulco Shore ) is here to show the world how Mexico really parties. And though the competition and challenges might scare her, she loves money and will do whatever it takes to win it!

Luis "Potro" Caballero ( Acapulco Shore ) may be known as "The Seducer" back home, but here he's a force in the competition. When others question his game, will he prove himself or will it send him straight to exile?

Marina Gregory ( Ex on the Beach Brazil: Celebs ) knows it's all about the social media game when it comes to making cash money. But in this Shore House, she finds that reading people is a lot harder face-to-face than it was online.

Ricardo Salusse ( Rio Shore ) is here to show that size doesn't matter in this competition. He might not be the hulk, but he's quick, he's smart and he's fun at parties. Don't underestimate his tenacity to win!

Trina Njoroge ( Love Island ) knows how the mind works and intends to use her professional skills to her advantage in this competition. Will that plan backfire when she gets caught spilling too much tea?

Vanessa "Vanjie" Mateo ( RuPaul's Drag Race ) is a fierce drag queen whose sharp wit and unfiltered personality quickly prove "Miss Vanjie" is also fierce competition. But will this queen sashay away with the prize money?

The series is produced for Paramount+ by iTV Studios Netherlands in partnership with MTV Entertainment Studios.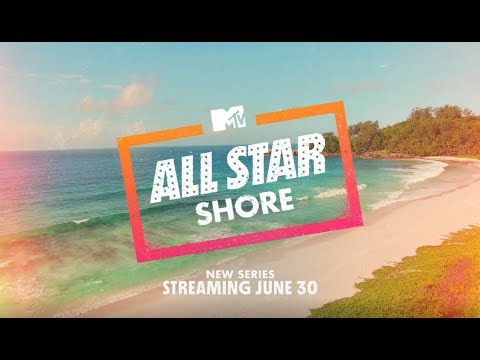 US premiere dates for dramas that stream first in Australia on P+
September 19 - NCIS: Hawai'i (season 2)
September 20 - FBI: International (season 2)
Official Trailer For Honor Society Starring Angourie Rice And Gaten Matarazzo.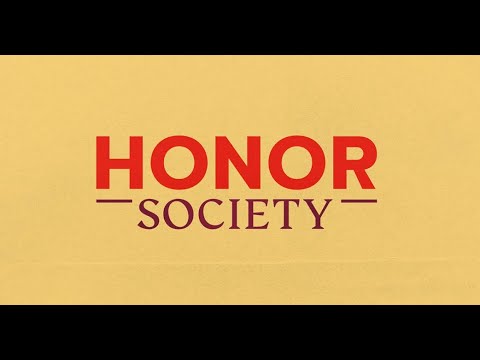 Honor Society. Streaming Saturday, 30 July. Exclusive To Paramount+.
Paramount+ is honoured to reveal the official trailer and new photos for its upcoming original film, Honor Society, a bold YA comedy starring Angourie Rice and Gaten Matarazzo, available to stream exclusively on the premier streaming service on Saturday, 30 July.

Honor is an ambitious high school senior whose sole focus is getting into an Ivy League college… assuming she can first score the coveted recommendation from her guidance counsellor, Mr. Calvin. Willing to do whatever it takes, Honor concocts a Machiavellian plan to take down her top three student competitors, until things take a turn when she unexpectedly falls for her biggest competition, Michael.

In addition to Rice and Matarazzo, the cast also includes Christopher Mintz-Plasse, Armani Jackson and Amy Keum.

Honor Society is directed by Oran Zegman, with screenplay by David A. Goodman. The film is produced by Michael Lewen and executive produced by Ron French and Don Dunn.

Please click below for the official trailer for Honor Society.

Honor Society joins a host of the world's best entertainment currently streaming on Paramount+, including Jerry & Marge Go Large, Players, Super Pumped: The Battle For Uber, The First Lady, The Offer, The Man Who Fell To Earth, HALO, Star Trek: Strange New Worlds, iCarly, 1883 and Five Bedrooms , with Tulsa King, Couples Therapy Australia, The Secrets She Keeps and Beavis & Butt-Head Do The Universe streaming soon.

You can stream 20,000 hours of unique stories, iconic stars, live sport and a mountain of entertainment on Paramount+ for $8.99 per month for a monthly subscription or $89.99 for an annual subscription.
Global casting call for Ex On The Beach.
Is Paramount+ improving as a product? Anecdotally there seems to be loads of ads showing new content on the service. I found little of interest when I subscribed for a brief period at the start of the year but wondering if it's worth taking another look.