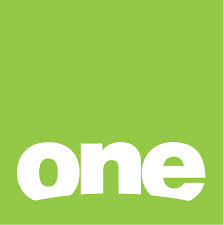 ###Programs, scheduling information and discussion for ONE.
Previous forum thread: One
ONE is showing the US series Man Seeking Woman tonight at 9pm. Based on a book of short stories, The Last Girlfriend on Earth by Simon Rich.
The show premiered back on 14th January 2015 with season 2 premiering yesterday, 6th January 2016 on the FX Network.
http://tenplay.com.au/channel-one/man-seeking-woman
Out of interest does anyone know how many episodes of COPS that Ten/One have access too? I swear I rarely watch that show but flick it on once and a while, and still always seem to catch episodes that I've seen before. Hasn't this show been going for a very long time in the US? I thought they would have an endless supply of episodes, unless they only ever purchased a certain amount and just keep putting them on repeat. Or is there a time slot where they have new episodes?
As far as I can tell, One (via the Network Ten multiplex, in Sydney at least) is now broadcasting in SD.
They finally scheduled Walker Texas Ranger which was originally scheduled to air on Eleven http://www.tvtonight.com.au/2010/08/eleven-to-launch-in-early-2011.html
Only took them 5 years

Ten must be running out of programs/movies for One if they're replaying the final episode of MAS*H today. It was shown last night.
Last week I saw Eleven airing the exact same How I Met Your Mother episode they showed Friday night on Sunday night as well in the exact same time slot…
Great to see Julian Assange on one tonight. I wish they would now air Jessica and Mary Bryant again. Two of my fav telemovies.
Minority Report is coming to Saturdays at 9.30pm on ONE
Ali: The Parkinson Interviews is being replayed on ONE tonight at 9:30.
Season premieres next week on ONE:
Sunday 26 June
08:30 pm Chopper's Republic Of Anzakistan
Wednesday 29 June
07:30 pm The Unstoppables
09:30 pm Bear Grylls: Mission Survive
Saturday 2 July
08:30 pm Zoo
Rosewood starts this Tuesday 11pm on One.
This got a second season in the US, why not try it earlier in the night?
Herald Sun reports One will show new reality show Clubland, centred around Melbourne's Bond nightclub. Brynne Gordon will be involved in the show, her first TV program since Brynne: My Bedazzled Life on Seven in 2012.
Totally off topic but still relevant, this was a reply on the herald sun article above on their website, poor Jane.
One will show Clubland on August 25 at 10.30pm. So Herald Sun wasn't wrong on that front
###Heroes And Villains: Caught On Camera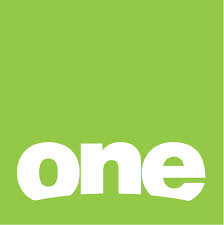 From Thursday 29 September at 7.30pm
A series looking at jawdropping crashes, miracle escapes and bad driving along with dramatic video and interviews from victims and eyewitnesses.