She's probably just on holiday, like she doesn't need to publisice that.
If so, it may make things slightly less confusing for me… for some reason, I get Davina mixed up with Sophie Walsh (they kind of look similar), and Airlie Walsh too (the same surnames don't help there!).
FWIW, Airlie Walsh used to work in Adelaide while both Davina Smith and Sophie Walsh both had presenting/reporting stints for a while in Brisbane.
Both Davina and Sophie Walsh were redeployed to QTQ in the wake of the Choppergate scandal which saw two reporters - Melissa Mallet and Cameron Price (both of whom no longer work on television) - dismissed.
Joel Dry (now at Seven Brisbane) also moved to QTQ from NWS around that time.
Did she used to work in Adelaide? She's from Adelaide but I can't ever remember her working here for NWS9.
According to her LinkedIn, she studied at UniSA but never worked in Adelaide, her first role was a cadet journalist at CTV News in Vancouver then moved to Sydney where she worked at 2SN before joining Channel 9 in 2008.
Have been asked similar a question. Davina is still with 9 in Sydney. She's been doing work for Gidget (which she has been an ambassador with since 2016) with their new podcast. AFAIK Davina hasn't left considering she's still got 9 Presenter on her social media bios. Either she's on long service leave or she's getting this podcast up and running for while.
Last bulletin Davina presented was around early-mid April.
She's been working on Gidget: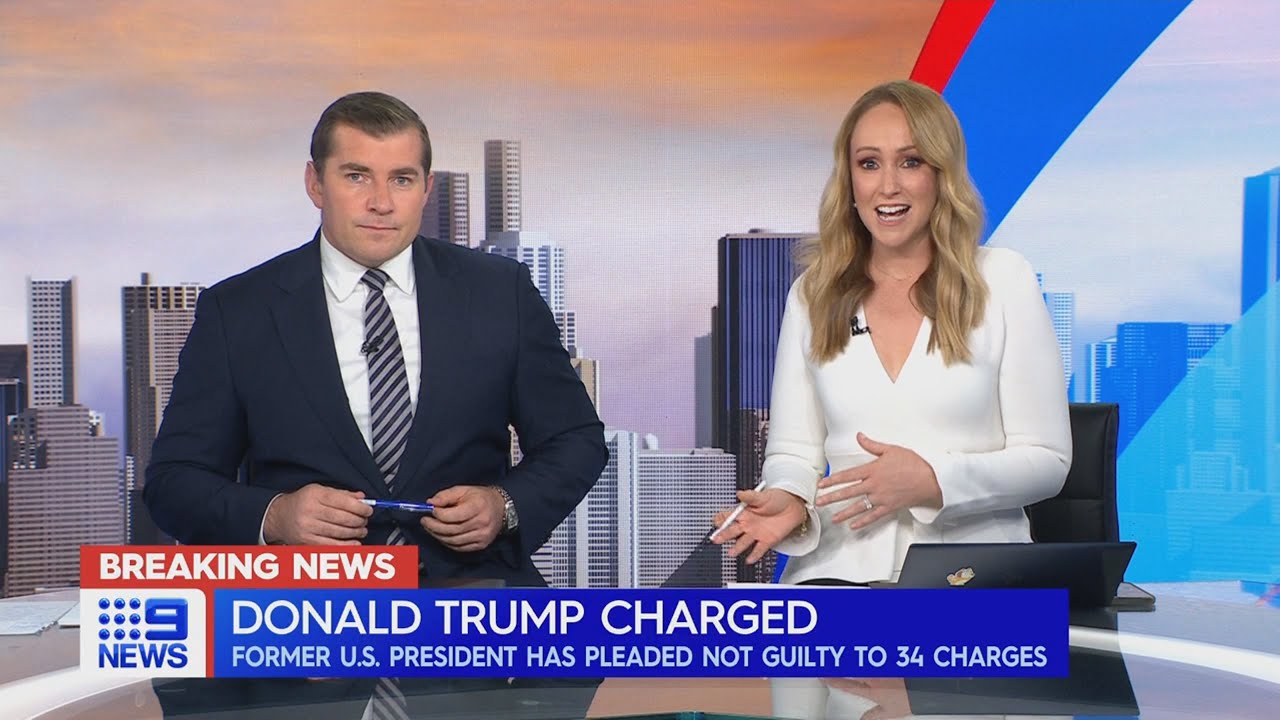 Davina co-anchored Nine's coverage of Trump's appearance in court last month. Not sure if this was her last presenting appearance or not.
I'm going to go out on a limb and say that she'll be back presenting within the next week or two. I very much doubt that she's lost her presenting role on the morning/afternoon bulletins permanently.
People tell me, Davina is producing at the moment.
Melissa Downes reporting this afternoon.
Related to new podacst.
Hitch presenting in Melbourne tonight.
Melbourne crime reporter Lana Murphy is now on maternity leave
I would like to think Melissa was interviewed in a separate room at QTQ's studios, given their afternoon news would've also been on air at the time. I know in Melbourne they have a separate, small room with the city in the background for such instances.
It could have been pre-recorded
I would say it was pre-recorded, as almost all of the interviews on the afternoon news are.
No live watermark in that shot. Pre-recorded.