I don't think that will be an issue this Wimbledon. Nick still hasn't played a match this year
I seem to recall BT Sport ended up having to re-build their own commentary team after the first match or two, because they got so many complaints about the Fox Cricket commentary last Ashes
There was also an issue where whichever broadcaster BT was taking were also using Michael Vaughan
During the Ashes, I thought 7 who was the Australian broadcaster had a more balanced coverage than Fox who was the world feed broadcaster
Probably shouldn't be using Michael Slater commentary clips in that promo…
Tony Jones hinting during the SFS this morning that he'll be off to London for a few months, presumably for the Ashes and Wimbledon.
like last year with wimbledon
2002 Ashes intro:
Wide World of Sports on Instagram: "The 2002 Ashes intro. A thing of beauty. 😍 #9WWOS #Ashes" Link
Latest promo - seems (to me) to suggest main channel coverage.
I think the NRL will remain on the main channel in NSW and Qld
That text on all bar the last frame looks like a 7 promo.
Will GEM in Canberra in HD by then?
No, WIN will receive 9Gem HD in late July but the SD feed went MPEG-4 this week.
THE 2023 ASHES
EXCLUSIVE ON NINE
MEN'S AND WOMEN'S ASHES LIVE AND FREE FROM FRIDAY, JUNE 16
STREAM THE ASHES EXCLUSIVE ON 9NOW
Nine's Wide World of Sports is the home of the 2023 Ashes, exclusive, live and free from England on the 9Network and 9Now, from Friday, June 16.

The Ashes is one of the greatest rivalries in world sport, and both the men's and women's series will be televised across six huge weeks of cricket on the Wide World of Sports.

Pat Cummins and Steve Smith will lead the Aussie men's team out to retain the urn in the five-test series on British soil.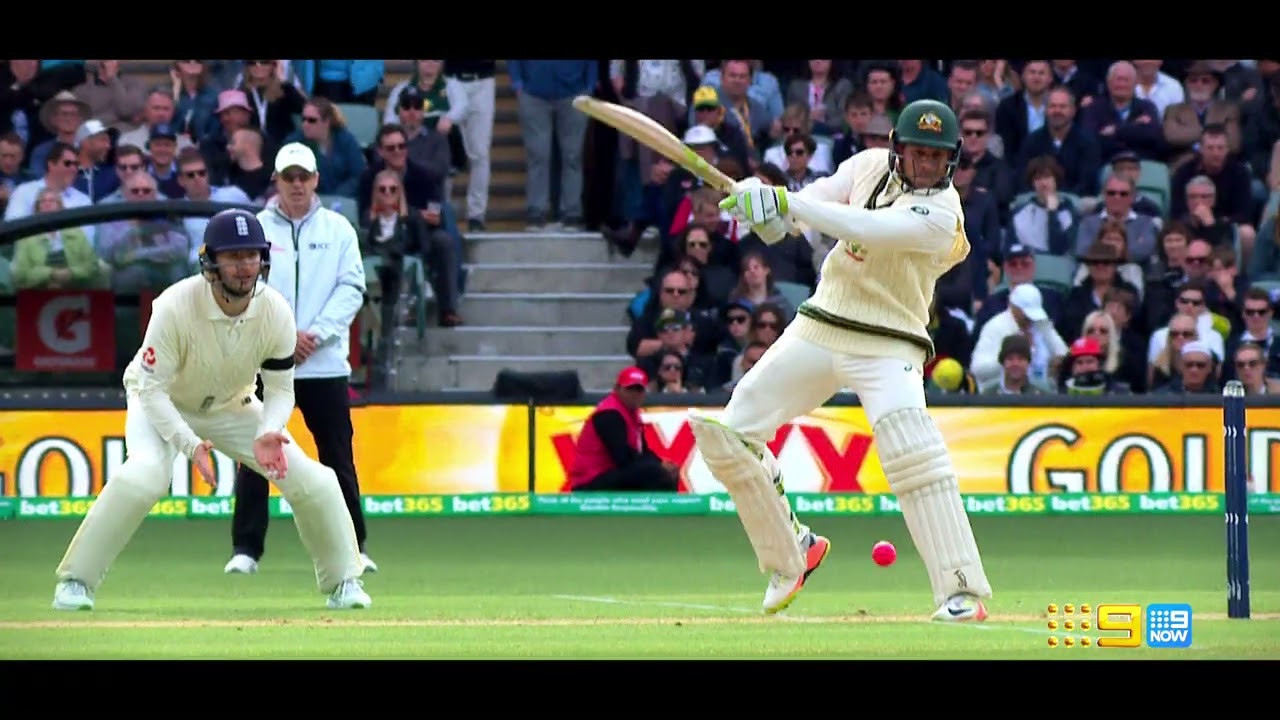 Ellyse Perry and Alyssa Healy will head up the Aussie women's path to success when they play an Ashes series across test, ODI and T20 formats from Thursday, June 22.

Hosted by Roz Kelly, Nine's commentary team for the Men's Ashes will be made up of former Australian captain Mark Taylor, Ashes winner Ian Healy, World Cup-winning captain Aaron Finch and former internationals Callum Ferguson and Steven O'Keefe.

Taylor will be joined on the ground at all five tests by Louise Ransome, while former Australian internationals Rachael Haynes and Eylse Villani, plus host Emma Lawrence, will join the team for the Women's Ashes.

Nine's Director of Sport, Brent Williams, said today: "The Ashes: two simple words that represent so much in our nation's sporting history, with famous moments, legendary players and unforgettable battles.

"An Ashes series never fails to deliver, and Wide World of Sports is proud to be right at the heart of it with our exclusive broadcast of both the men's and women's Ashes on Channel 9HD and 9Now."
Again with "Channel 9HD" in the release.
IIRC last time, 9 broadcast The Ashes on 9Gem which gave the multichannel huge ratings, and as a result, 9 won many weeks and in the end, the year.
Yes, and you'd assume there would be a massive amount of the broadcasts on 9Gem, including all women's matches and the instances that stuff overlaps with main channel content.
Following on from this, the Ashes would likely rate the same if it was on GEM or 9. But if it was on 9, then the regular programming e.g. RBT would be moved to GEM where it would rate a lot less. Hence why if 9 want to maximise their network shares, they should leave the cricket on GEM.