Let alone The Voice. And Bake Off. And The Apprentice. And The original series of Celebrity Big Brother.
Sure NZ population is larger that it was 20 years ago so we should have taxpayer ad free TV1 here.
As of this week (w/c 23 January), Prime has relinquished its late morning timeslots (10am-12pm) to TV Shop infomercials on weekdays. What happened?
I noticed tvnz 2 has a new ident? I don't watch tv but have just noticed one with a kid on a tyre swing and the logo in the tyre.
Yes, they are about a month or two old.
Oh right, thank you. They seem a bit 2000s'ish
There's probably an element of truth to the last bit, but that's probably sorta fitting the model to the realities of the market over there.
Not sure what the alternative could be in NZ though. One could argue that TVNZ doesn't need three entertainment channels and could give up (say) Duke to a more high-brow channel… but again, that's sorta replicating the TVNZ 7 model.
And if you gave, say, that Freeview slot to RNZ for a TVNZ 7-style service… I doubt there'd be enough meat on the bones to get them into an entirely new medium for them even if some money was sliced off TVNZ or NZ On Air - particularly without [further] sacrificing the Pacific service which is a big foreign policy thing for NZ (doubly so as Radio Australia keeps getting scaled back on this side).
And as @OnAir suggested, in terms of combining them - I can't imagine there'd be a huge amount of synergy at all between a Radio NZ and a TVNZ that have gone very separate ways since the old days of the NZBC - or even the 80s/early 90s when the weekend evening doco was still a big thing for Seven and Nine over in the West Island, and I imagine One were doing over there too.
It's a shame, but I suspect it's being replicated all over in public/state-owned media, at least in the English-speaking world. NZ is not immune to that, and perhaps less so than others.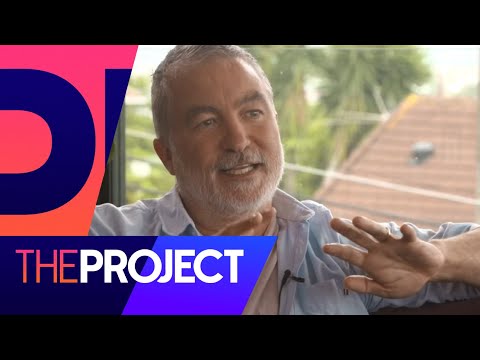 Full interview: Comedian Dai Henwood reveals battle with cancer | The Project NZ
So sad. Dai is such a good bugger.
Australian fans of HYBPA will recognise Guy.
I believe both 1 News and Newshub have political poll results tonight
Three will once again fasttrack Married at First Sight Australia, with each episode shown one week after Channel Nine's broadcast. Season 10 starts next Monday (February 6) at 7pm before returning to its regular time of 7.30pm the following night.
Six-part observational series Police Strike Force debuts on TVNZ2 next Tuesday (February 7) at 9.25pm.
I see that Three is ditching Saturday Night movies for new episodes of NCIS and NCIS:LA from Saturday 18 February
Changes are coming to Freeview with Prime moving to channel 15 and Te Reo moving to channel 10 along with Prime+1 being the first plus 1 channel to become available via the Freeview streaming app. I'm quite surprised Prime has been demoted further down the channel list and not offered a higher spot on channel 6 or 7.
Oh good. Now if only they can add the OTHER plus 1 channels too.
I think they are coming later this year as it does say more channels are on the way. I'm not expecting any interesting new channels tbh.
Huh? I don't understand that change at all… the change last year had a lot of logic behind it, but this seems to undo some of that pattern - MTS's channels being on 5 & 15, for one, matching the positions of TVNZ's & WBD's channels.
What's really behind the change? It'll be interesting to see what eventually transpires.
I thought it was because TVNZ & WBD wanted all the single-digits for themselves. Sky/Prime lost that opportunity when they refused to join Freeview from the start.
Nice to see Prime+1 becoming official, but would be better if it appeared on the terrestrial service too. It's not like there's a lack of bandwidth - SKY still have a set of frequencies they're not using (whatever happenned to "use it or lose it?").