I've heard a rumour from Ground Control
Oh no, don't say it's true
Ashes to ashes…
@JBar l also was a fan of Bowie but watching brekky TV here in UK, l really learnt a lot about his career and how much he really did influence so many artists over so many years.
He died aged 69 after an 18 month battle with cancer,on Friday 8th January which was his birthday his twenty fifth and now his last album 'Blackstar'was released. RIP Bowie.
We had a brief tribute on The Project tonight which was probably whipped up really fast considering when the news broke here in Australia. It was beautifully prepared as were the fond memories shared by the panelists tonight Pete Heliiar, Waleed Aly, Chris Bath and Freddie Flintoff. I expect we'll see a lot more tributes over the next few days/weeks.
@JBar thanks for filling me in with those details.
Of course here it's a massive story and heaps of tribute shows already announced for tonight on TV and radio today.
Wouldn't surprise me his last album will be at the top of charts here at the end of the week and record companies probably already planning to re-release his albums.
Rupert Murdoch and Jerry Hall announce engagement

Sydney Morning Herald
Jerry is still an attractive lady at aged 59, l do wonder what attracts her to the old fart, is it true love or the love of his money.

Gee l'm being so cynical!

Alan Rickman, the British actor who famously portrayed Harry Potter character Severus Snape, has passed away. He was aged 69.

Two in one week. Both 69. Both cancer. What a fucked week.
Singer Celine Dion's husband Rene Angelil has died after a long battle with throat cancer aged 73.He was also he mentor and manager.
Former VFL /AFL player and coach of West Coast Eagles and Hawthorn Ken Judge has died aged 58 after cancer battle.
Remembering Alan Rickman
Special encore screening of One Plus One
Today ABCNews24 at 12.30pm AEDT
Sunday on ABC at 4.30pm
Very sad to read about the passing of Dan Haggerty. Grizzly Adams is one of my all time favourite shows. I have fond memories of watching it on Ten at my Grandmother's house in the late '70s. I notice quite a few episodes are available on You Tube so I might have to take a walk down memory lane and watch some. They just don't make wholesome entertainment like that anymore.
While younger ones will remember Alan Rickman from the Harry Potter movies, he also starred in movies like Die Hard, Sense and Sensibility, Robin Hood: Prince of Thieves and Love Actually. Great actor on stage and screen. His death was certainly a great shock.
Daniel Dion, Celine's brother, has died of cancer just days after her husband died from the disease. He was 59.
There's only one thing I have to say about all these people dying of cancer lately…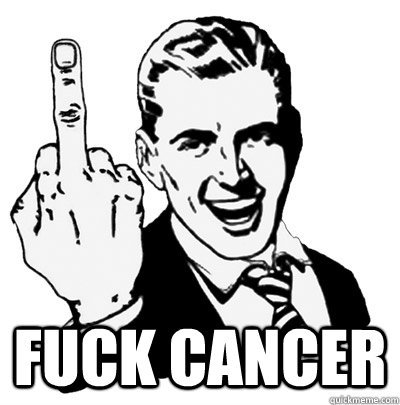 James Packer and Mariah Carey have announced their engagement: Article
I wonder what odds I could get at one of Packer's gambling palaces on that marriage not lasting two years?