Discussion thread about the streaming platform Acorn TV.
Launched December 2018 in Australia and New Zealand.
Acorn TV increases the UK and Aussie drama offerings.
"We were so pleased with the uptake in Australia that we decided to really focus on the Australian market.

"So we have dramatically increased our content offer and added a lot of content relevant for the Australian market and we're increasing our marketing.
TV Week this week has a special flip back cover with an 8 page promotion for Acorn TV.
It says you can sign up for a free trial at: acorn.tv/tvweek but the link does not seem to work yet.
ETA: There is a link there though under Shop to Free Trial Signup.
There's one show I want to watch on there Being Human there were 5 seasons made and yet for some reason they only have 2.
Another one?
I mean, how many more streaming services do we need?
I read somewhere that if you wanted to subscribe to ALL of them, it would cost nearly $200 per month.

Season 8 will premiere on Acorn on October 14. The streaming service also has the past seven seasons of the comedy-drama, which has previously aired on Seven.
I had a feeling that more of these streaming services would need to work closer together to endure, into the future. There are just way too many out there and people can't afford to subscribe to everything.
6-part romantic comedy Under the Vines, co-produced by TVNZ and starring Rebecca Gibney, is now streaming in Australia on Acorn. It is coming to TVNZ in 2022.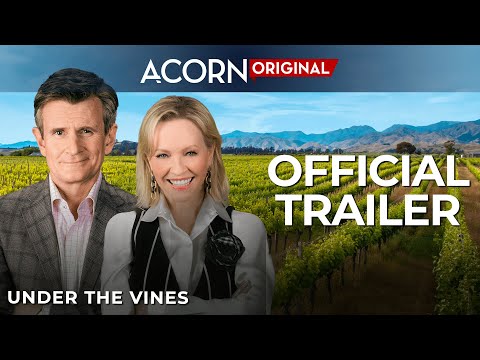 It's already been greenlit for S2.
Acorn TV holds exclusive distribution rights in North America, New Zealand, Australia, and the UK, while holds rights in the Nordics, Baltic countries, and Poland. Acorn TV's parent, Acorn Media Enterprises and Acorn Media International, hold all other territories.
Acorn will stream season 1 of One Lane Bridge from today, ahead of the exclusive Australian premiere of season 2 of NZ crime drama on July 25. Season 2 premiered on TVNZ in August 2021.
EDIT: update with Australian premiere date of season 2