Discussion of 7TWO Programming and schedule.
###Week commencing 17 January 2016
---
Australian Open Coverage
Monday 18 January AEST
10:00 AM 2016 Australian Open Tennis: Preview Show
11:00 AM 2016 Australian Open Tennis: Day
06:00 PM 2016 Australian Open Tennis: Night
11:00 PM 2005 Australian Open: 2005 Fourth Round: Nadal v Hewitt
Tuesday - Friday AEST
10:30 AM 2016 Australian Open Tennis: Preview Show
11:00 AM 2016 Australian Open Tennis: Day
06:00 PM 2016 Australian Open Tennis: Night
11:00 PM AEST
Tuesday 2005 Australian Open: 2005 Quarter-Final: Hewitt v Nalbandian
Wednesday 2005 Australian Open: 2005 Semi-Final: Hewitt v Roddick
Thursday 2005 Australian Open: 2005 Final: Safin v Hewitt
Friday 2008 Australian Open: 2008 Round 3: Hewitt v Baghdatis
Saturday 23 January AEST
10:00 AM 2016 Australian Open Tennis: Preview Show
11:00 AM 2016 Australian Open Tennis: Day
06:00 PM 2016 Australian Open Tennis: Night
11:00 PM 2009 Australian Open: 2009 Final- Nadal v Federer
Tuesday 2 February
08:30 PM Foyle's War Season Premiere Season 8
###Murdoch Mysteries

Season 1 commences Thursday 17 March at 8:45PM
Set in 1895 Toronto, Murdoch Mysteries explores the intriguing world of William Murdoch, a handsome young detective using radical forensic techniques, like fingerprinting and trace evidence, to solve some of the city's most gruesome murders.
Season 9 is currently seen on Foxtel's 13th Street
A Very British Airline will finally makes its free-to-air debut on 7TWO this Sunday at 7pm. This 3-part BBC documentary, which goes behind the scenes of British Airways, was originally scheduled to air in September last year. It was last shown on LifeStyle Channel in June 2015.
Saw a promo for new British show For the Love of Dogs the other night which said it would start next Sunday April 17. I did a search and found out it had been shown on the LifeStyle Channel before.
###Lewis - Season 9

The final season starts Wednesday 11 May at 8:30PM
Kevin Whately stars as Detective Inspector Robbie Lewis in four new stories, ably assisted by his partner DS Hathaway, played by Laurence Fox. Together they investigate more murder mysteries against the historic and glorious backdrop of Oxford and its University campus.
The season went to air in UK October 2015
Just saw a promo during tonight's MKR that a new travel/food show Around the World with Manu is coming soon to 7TWO. That is the new Channel Seven project Manu Feildel mentioned in the media recently.
Should have called it My World with Manu as a continuation of My France with Manu.
###For The Love of Dogs - Seaon 2

From 5 June at 7:00PM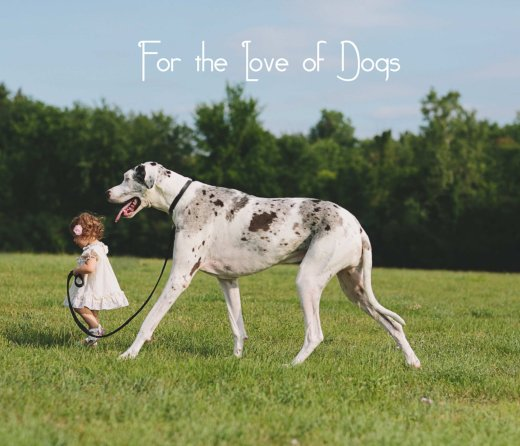 Dog lover and comedian Paul O'Grady returns on Sunday June 5 at 7 pm with a brand new series of For The Love of dogs, the award-winning program in which he visits the staff and canine residents of Battersea Dogs & Cats Home in London. This week he meets a British bulldog that has a mysterious problem with his hind legs and has to go for an MRI scan. And Paul helps wash a smelly English mastiff with a skin condition
###The Art of Architecture

From Friday 15 July at 9:30PM
Every stunning building is a tribute to the visionary behind its creation and the story of challenges and struggles that had to be overcome to achieve a dream.
Each episode looks in detail at an inspiring architect and the very different buildings they have made. From the modernist spaceship-style family home, to the car-lovers workshop which is a homage to the automobile. Culminating in a look at more affordable designs, proving that passion is more important than budget. Each project celebrates the unique talent and vision of the architect and the breathtaking buildings they have made for us all to enjoy.
###Kingdom

From Tuesday 12 July at 7:30PM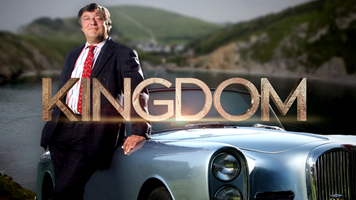 Stephen Fry plays Peter Kingdom, a compassionate solicitor whose life is overshadowed by the mysterious death of his brother. Without warning, six months ago, his brother Simon left his clothes on the beach and disappeared into the sea.
Set in the picture postcard town of Market Shipborough, in Norfolk, the six-part, UK drama focuses on Kingdom's dysfunctional family, the people he works with and the town's residents.
###Beat Bugs

From Monday 25 July at 4:00PM
14 x 15min - with 4 episodes per day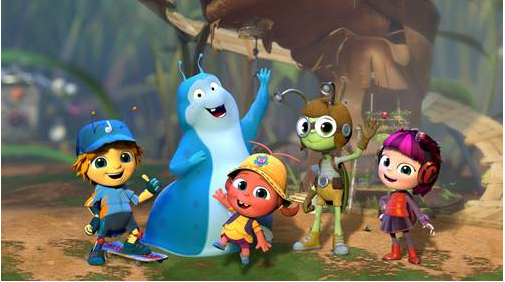 The BEAT BUGS are charming, funny adventurous and have a knack for getting themselves into mischief and mayhem. Each of the five friends (Jay, Kumi, Crick, Buzz and Walter) has a distinct personality and they display the energy of five, knockabout, loveable kids. They are best friends who band together to explore and learn in an overgrown suburban backyard, which to them is their entire universe.
Inspired by the music of The Beatles, the series tells uplifting and life-affirming stories filled with hope and melody.
The series has acquired the worldwide rights to the Lennon/McCartney 'Northern Songs' music catalogue.
I assume that's four screenings for each episode (premiere plus 3 repeats the next day) similar to daytime children's programs on ABC2 and ABC3? Otherwise the show will be over in one week.
4 episodes per day, all new. Final episode at 4.15 on Thursday 28 July
AROUND THE WORLD WITH MANU
It's the ultimate foodie safari as Manu Feildel follows French writer Jules Vern's famous route on a gastronomic world tour, sampling local delicacies on a budget.
Manu Feildel is passionate about many things in his life. His family, his adopted home of Australia, his French origins and the thing that is on his mind 24/7: food. For many years, Manu has dreamed of travelling the route of Jules Vern's Around the World In 80 Days and discovering the food that would have been consumed had it been his adventure.
In AROUND THE WORLD WITH MANU, the French chef attempts to travel all of the countries in Vern's famous novel on a budget of $20K.
"The idea came about 15 years ago, long before I ever dreamed of being on TV," explains Manu, who is also the co-executive producer for his passion project. "I used to daydream of creating a show similar to the book Around The World In 80 Days, but doing it as a culinary voyage. I wrote the first ideas for the show with a friend one night and have been constantly thinking of ways to make it happen."
The challenge is on - he can wash dishes, cook meals, even busk to top up his kitty, but he cannot take money, or free travel. Can he do what Vern's character Phileas Fogg achieved back in 1872? "It was always a guessing game sticking to the budget as I never knew how much I would need in the next country," Manu says.
After a lot of research and planning (well, maybe a quick Google search), Manu departs for his first destination: England. And so the journey begins taking him from Dover to Dubai, Mumbai, Kolkata, Hong Kong, Tokyo, L.A. and London.
This is real time, no cushy green rooms or business class airfares; just Manu, 30 days, $20K and lots of dreams of the wonderful food and people he is about to discover on his culinary voyage.
AROUND THE WORLD WITH MANU premieres after the Olympics on 7TWO.
Don't know why they didn't at least try this out on Seven on a Saturday night. It's not like they much going on that night.
Seven has live AFL in Melbourne and Adelaide on Saturday nights. If Around the World with Manu is to be shown nationally on Seven on Saturday nights, the earliest possible date is October 1 after the Grand Final.
Why not? What else have they got?
7TWO doubling up on the C and P programs this week and next week, making up for the two weeks of the Olympics when they won't have those programs on.