Celeste Barber explores Australia's fashion history in The Way We Wore
Actress, internet sensation and fashion icon, Celeste Barber, hosts The Way We Wore, an illuminating three-part documentary series, which explores the evolution and significance of Australian fashion. The Way We Wore premieres Tuesday 21 November at 8pm on ABC TV and ABC iview, with all episodes available to stream on ABC iview.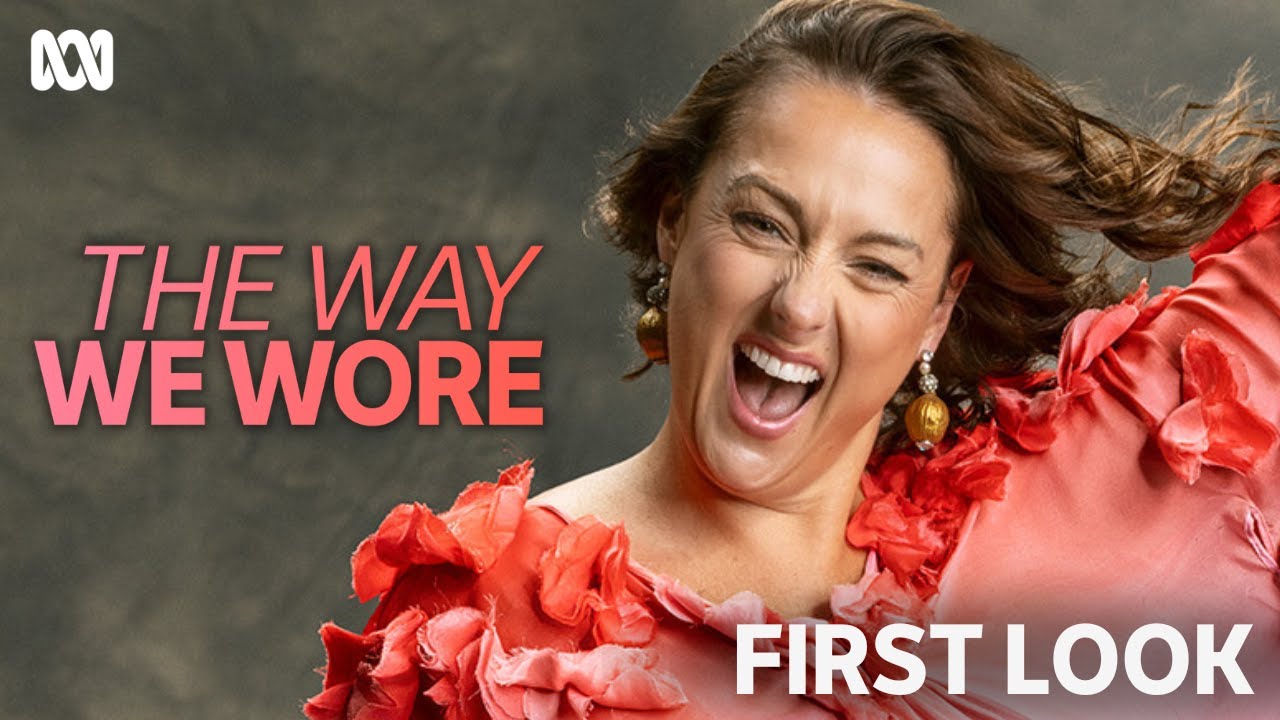 A vibrant exploration of the Australian fashion industry, The Way We Wore uncovers the cultural and historical significance of fashion in Australia, revealing how the clothes we wear provide intimate and surprising insights into the evolution of our country.

Brimming with rich archival material, and deeply personal interviews with some of the country's fashion greats, The Way We Wore lays bare why fashion matters and its underestimated but deep impact on our social history.

Episode one traces the evolution of fashion media, unraveling how and why it's had such a profound effect on how we see ourselves. Episode two uncovers the stories of Australia's fashion pioneers as they revolutionise what we wear. Finally, the last episode tracks the ascent of Australia's fashion sector and asks why this industry has been undervalued when it generates more income than the beer and wine industry, and employs more people than mining?

Director Nel Minchin (Firestarter, Matilda & Me, Making Muriel) probes Australia's fashion royalty for personal experiences, wise musings and behind the scenes insights. Interviews include: designers Collette Dinnigan, Alex Perry, Catherine Martin, Akira Isogawa, Camilla Franks, and Paul McCann, Vogue Editorial Director Edwina McCann, model Charlee Fraser, actor and writer Nakkiah Lui and more.

"I really loved working on The Way We Wore, it was such an eye opener and I'm excited for Australia to get a glimpse into the fashion industry and the role it has played over the course of history," says Celeste Barber.

**Production credits:**A Stranger Than Fiction and Wheels Rolling production for the ABC. Major production investment from Screen Australia in association with the ABC. Financed with support from Screenwest and Lotterywest and Screen NSW. ABC Commercial holds world distribution rights. Developed with assistance of Screenwest and Lotterywest. Written and directed by Nel Minchin. Produced by Jo-anne McGowan, Sarah Noonan and Nel Minchin. Executive produced by Jennifer Peedom and Celeste Barber. ABC Commissioning Editor Kalita Corrigan. ABC Head of Factual Susie Jones.