###The Kettering Incident
From Monday 4 July at 8.30pm AEST
A Foxtel Original Series starring Elizabeth Debicki - World Television Premiere Season starts Monday 4 July on showcase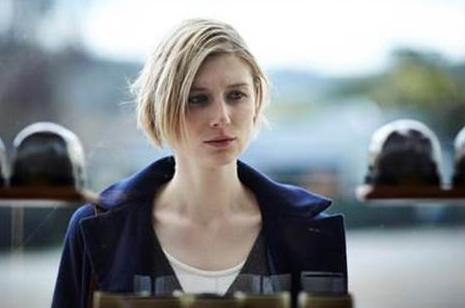 Foxtel's showcase channel will launch the highly anticipated world premiere of The Kettering Incident, a gripping mystery with otherworldly overtones, on Monday, July 4.
Australian and international expectations for the series continue to build with The Kettering Incident awarded the Special Jury Prize at the prestigious Series Mania Festival in Paris last week.
The eight episode series stars The Night Manager's Elizabeth Debicki with Matthew Le Nevez.
The Kettering Incident was shot entirely in Tasmania with the stunning gothic land and seascapes fundamental to the storytelling.
Foxtel Executive Director of Television Brian Walsh said "The Kettering Incident is a fascinating drama which is rich with mysteries evoked by the wild and remote Tasmanian locations and bursting with an amazing cast led by Elizabeth Debicki.
"Elizabeth has well and truly emerged as one of Australia's hottest talents internationally and audiences will be further intrigued as her remarkable performance in The Kettering Incident premieres on Foxtel's showcase channel this winter," he said.
Tasmanian writer Victoria Madden (Lynda La Plante's Trial and Retribution, The Bill, Halifax FP) is co-creator of The Kettering Incident with Vincent Sheehan (Animal Kingdom, The Hunter, The Rover).
Anna Macy (Debicki) left Kettering when she was just 14, shortly after her best friend disappeared when they were playing in the forest. When Anna returns 15 years later the town is struggling to survive. The community is being torn apart by clashes between environmentalists and loggers. Anna's reappearance causes a stir. Theories and rumours persist about what really happened to the girls that night – from Anna killing her best friend to alien abduction. Then another girl disappears. Anna is drawn to discover what really happened, uncovering secrets buried deep in her mind and the heart of Kettering and its people.
The series boasts an impressive cast including Henry Nixon, Anthony Phelan, Damon Gameau, Damien Garvey, Sacha Horler, Sianoa Smit-McPhee, Ben Oxenbould, Suzi Dougherty, Tilda Cobham-Hervey, Dylan Young and Neil Pigot. Many Tasmanian actors feature in the series including Alison Whyte, Kris McQuade, Brad Kannegiesser, Katie Robertson, Marcus Hensley, Nathan Spencer and Matt Burton.
The Kettering Incident is produced by Porchlight Films in association with Sweet Potato Films – producers are Sheehan, Madden and Andy Walker. Madden is also showrunner and her fellow writers are Andrew Knight, Cate Shortland and Louise Fox. Directors: Rowan Woods and Tony Krawitz. Executive producers: Foxtel Head of Drama Penny Win, Liz Watts and Anita Sheehan.