Agonising Alan Jones
Brutal Ben Fordham
Delightful Deborah Knight
Cranky Chris Smith
Restless Rowan Dean
It feels much more compacted and squished on iPhone.
Well, I have learned something new. I always thought the correct spelling was diarrhoea.
American spelling is diarrhea, British spelling (which includes Australia) is diarrhoea. So you're right.
I'd love to see an Aussie slang version of Zuikin' English - it'd be friggin hilarious.

6 posts were merged into an existing topic: News Events
Now that ViacomCBS are seemingly allowing the Australian company to spend money, I'm assuming that well-worn discussions will reappear …
This will have a huge impact on upcoming shows.
… amusement ride operators are being forced to shut up shop as the last public liability insurer leaves the market.

"Jumping castles, slides, obstacle courses, our mechanical rides, rockclimbing walls and dodgem cars we will no longer be able to operate.

Mr Wilschefski said in six months, a majority of rides would no longer be in operation.

What's so funny about the Facebook login page?
I misread that as And Australia doesn't exist. Which sounds like this bloke: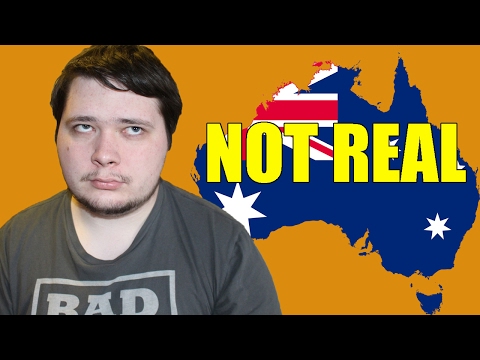 He's done 5 videos on why Australia apparently doesn't exist.
As in the guy in the video or me in general. Because both are equally as valid.

On May 31, Google has changed its banner to mark the 107th birthday of Japanese classical/film music composer Akira Ifukube.
Am I the only one who at first, thought this actually looked a bit more like a depiction of former Australian television journalist Richard Carleton?
Yes you are the only one. He was not Japanese.
Does anyone know how to get recordings off my Fetch Mighty?
With all due respect to Akira Ifukube ( I will learn more about him in google) - When I first saw the picture on Google, I thought it was a tribute to the Star Trek actor George Takei ( I am not a fan of Star Trek and had to rely on google to get his real name).