Great interview with Bridget Griffen-Foley on the history of Radio 2GB which commenced broadcasting 95 years ago today.
An aircheck of 2CH from May 1988 recorded in AM Stereo has just been uploaded to @anon36025973.
Thanks for sharing, @TV-Expert. This is taken from one of our nicest sounding AM stereo recordings. It's just a shame that the majority of the aircheck is taken up by 'The 9 O'Clock Special', which was playing some pretty awful country music.
Happy Birthday to 6KG Kalgoorlie, now Triple M, as it turns 90 today.
Started in 1931 and was previouly 6KG and RadioWest.
Here's a logo from the early 90's.
Back then, 6KG was under the same ownership as 6PM/PMFM, in which they were owned by Kerry Packer. In August 1993, Packer sold both PMFM & 6KG to Jack Bendat, who owned KYFM/94.5FM. Bendat then sold 6KG to Rural Press soon after, becoming part of the RadioWest network.
comedian Kevin Bloody Wilson was a DJ at 6KG at one stage.
I find it sad when a 90yo station hits that milestone with the ignominy of being branded Triple M.
It will be the same story when the station formerly known as 2GO turns 50 in November.
Who remembers Radio 2 from 2001?
I vaguely remember it being pretty good at the time.
Radio 2 started out as a local station for Western Sydney, to fill the void that was beginning to be left behind by both 2WS/WSFM & 96.1, which was in the process of moving out of the west from Seven Hills to Macquarie Park. It also coincided with the then recent launch of C91.3, a new local commercial station for Campbelltown & the Macarthur region.
In a twist of irony, a few years later, it too moved its base out of Western Sydney, becoming a national station before it went bust.
Here is their website from March 2002:
https://web.archive.org/web/20020329000949/http://www.radio-two.com.au/
And there was the ill fated 2GW on the old Radio 2 frequency that was launched in 2011 and barely lasted 12 months
Remember Traffic 1611? That was another very brief occupier of the 1611 frequency in Western Sydney. I'm not even sure if they progressed beyond a test transmission come to think of it.
I vaguely remember Traffic 1611. From my recollection, they played "Peg" by Steely Dan quite a number of times during their test transmission.
If @TV-Expert only has a vague recollection, then it must have been around for about as long as Fatty Vautin's cricket career (that catch, though).
With the upcoming 4BC/4BH frequency at 8:08am on 8th October, here's an audio of when 693kHz flipped over from Magic to 3AW back on 1st May 2006.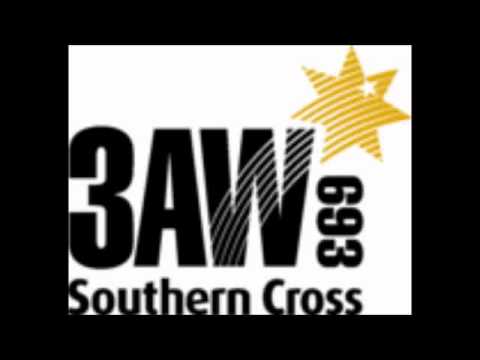 Credit: @Moe