Is there any video of this?
Unfortunately it's kind of lost media
But I do wish there were episodes on YouTube
Another "lost" Australian pay TV show that hasn't been repeated since its original airing was "Whatever Happened to That Guy?" which aired on thecomedychannel in 2009. It starred Peter Moon and was filmed in and around Melbourne and Footscray. Only 8 episodes aired. These episodes are on Youtube.
Whatever happened to the dude on the right?


That reminds me of how my office was setup at my 1st job.
12/01/2007: Showcase (now FOX SHOWCASE) was launched on Foxtel and Austar
One of the oldest channels on Foxtel still going in 2022
I Think Movie Network was on 17/18 and Greats was on 3
1- Disney Channel
3- Movie Greats
6- CNN International
11- ESPN
12- Sports Australia
13- Sports AFL
14- TNT
15- Cartoon Network
16- Sky News Australia
17- Movie Network
22- CMT
23- ARC Music TV/WeatherVision
24- Horizon
25- TVSN
29- CNBC
?- LocalVision
To add to this, I seem to recall (a relo had Optus Vision) that the Sports Australia 2 popup channel was on 26 initially - then it was moved to 13 when Sports AFL died out (which is where it then sat under the C7 brand - I don't think the C7 change quite happened at the same time).
Oh! (Optus' Answer to Fox8) Hasn't Launched until Fall '99 IIRC
You could even choose which camera you wanted to watch from and if you wanted to listen to live commentary on selected games.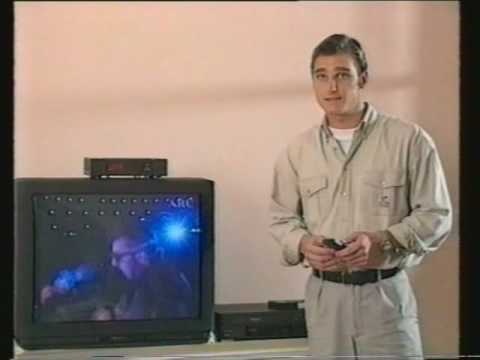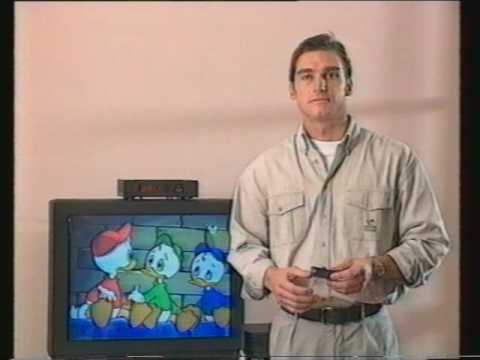 OPTUS VISION "HELP" guide. Circ. 1995 or 1996.
Videos shared from "OLD OPTUS VISION - MID 1990S PROMOS" YouTube page.
Brings back so many childhood memories as OPTUS VISION was my family's first foray into PAY TV.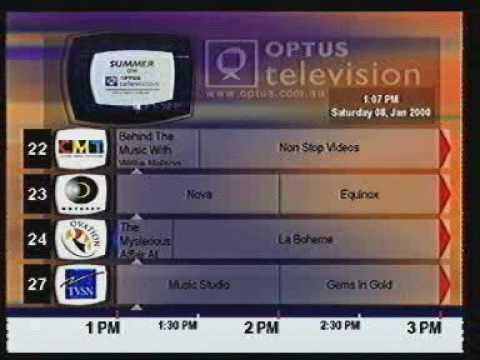 Video shared from "OLD OPTUS VISION - MID 1990S PROMOS" YouTube page.
Classic OPTUS VISION TV Guide from early January, 2000.
Nice to see what OPTUS VISION was showing at the start of the Millenium.
Featuring Martin Grelis who later went on to do the Easy Off Bam Ads in the Mid to Late 2000's and recently appeared in an ad for Ladbrokes with Mark Wahlberg.
The production music used in the Opening Segment is Nothing to Lose by Richard Cottle
If Optus vision was still going in early 2000 then when did it end?
The agreement for Optus to resell Foxtel channels was completed in early 2002 - which was set to start November, with the exception of the Fox Sports channels which needed to be on earlier after C7 closed down.*
The presser is still on the Optus web site: https://www.optus.com.au/about/media-centre/media-releases/2002/03/breakthrough-agreement-in-subscription-television
Note that by then I think they'd already started calling it "Optus TV" rather than Optus Vision. Although it didn't die for a while in name, that was the point where they just became a glorified wholesaler of Foxtel.
* Hence the start of the period where they were generically branded "Sports One" and "Sports Two" on the underlying feed [and simply as "on One/Two" verbally in promos], with Fox and Optus adding their own branded bugs. Notable on the Fox side as well, as I think that was the first time the original channel was branded "Fox Sports One", if only in the graphic bug, rather than just "Fox Sports".
This is interesting this means that for a short while there would have been two pay-tv companies in Australia. I always thought that by the time Foxtel was starting in 98 Optus Vision no more.
There were more.
Pay TV started in Australia on 26 January 1995 with Galaxy. That year, Optus Vision and Austar launched on 19 September followed by Foxtel on 22 October.
Galaxy closed on 28 May 1998 and Foxtel acquired its subscribers. Foxtel acquired Austar in 2012.
Optus TV stopped offering service to new subscribers in 2009.