Maybe it's copyright issues though this article suggested 200 episodes… perhaps in the US only…
Did you read the full press release? Here is what it states in the release.
The new series follows on the heels of the recently released and critically acclaimed Paramount+ original film Beavis And Butt-Head Do The Universe , which is now available to stream. The service also hosts the 1996 classic movie Beavis and Butt-Head Do America , as well as remastered versions of the classic series, with the full library available soon.
It clearly means that the rest of the library will be available at a later date.
The Bridge Australia debuts on P+ on August 19, according to a promo shown during Hunted tonight. The show is narrated by Hugo Weaving.
Didn't look too bad.
Great setting in remote Tasmania.
The Glowing Beacon Of The Bridge Beckons.
Streaming Exclusively On Paramount+ From Friday, 19 August.
Update your watch list as Friday, 19 August delivers your next streaming obsession in the form of global reality phenomenon, The Bridge Australia.

Narrated by renowned Australian actor Hugo Weaving, the haunting red beacon beckons in the distance as 12 strangers meet at a cabin deep in Tasmania's untamed wilderness. Sure, it might sound like the beginnings of a scary movie, but it's also the chance to win $250,000.

With nothing but their bare hands and basic tools, building a bridge together sounds easy right? Wrong.

If it's one thing we know about strangers working to achieve a common goal with a cash prize ending, it's to be careful who you trust.

In the epic first look, catch a glimpse of how the builders grapple with not only the best approach for the build, but also one last minor detail. Whoever is chosen to cross the bridge ultimately decides who keeps the cash. Will they share it with the group or keep it for themselves?

Three hundred and thirty metres. Seventeen days. One winner. Build it together. Cross it alone.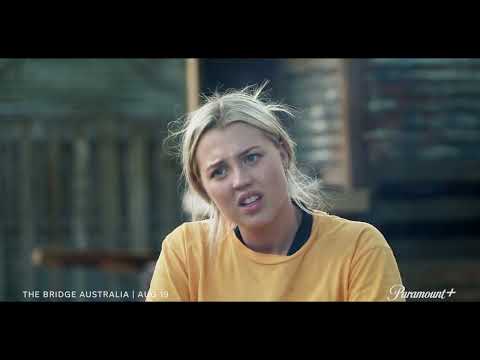 Paramount+ Announces Let The Right One In.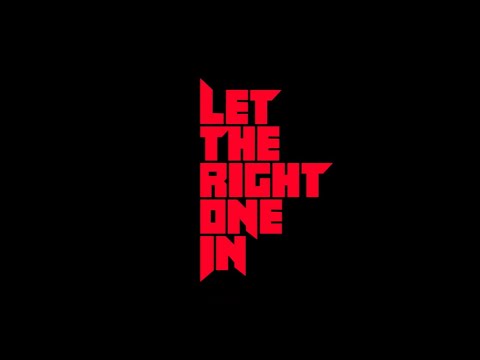 Let The Right One In. Streaming From Saturday, 8 October. Exclusive To Paramount+.
Paramount+ will debut its new exclusive thriller drama, Let The Right One In, for all Paramount+ Australia subscribers Saturday, 8 October.

Led by Oscar® nominee Demián Bichir (A Better Life), the 10-episode series from Tomorrow Studios (Snowpiercer) also stars Tony winner Anika Noni Rose (Dreamgirls, Power), Grace Gummer (Mr. Robot), Madison Taylor Baez (Selena: The Series), Kevin Carroll (Snowfall), Ian Foreman (Merry Wish-Mas), Jacob Buster (Colony) and Nick Stahl (Fear the Walking Dead).

Inspired by the original hit Swedish novel and film, the series centres on Mark (Bichir) and his daughter Eleanor (Baez), whose lives were changed 10 years earlier when she was turned into a vampire. Locked in at age 12, perhaps forever, Eleanor lives a closed-in life, able to go out only at night, while her father does his best to provide her with the human blood she needs to stay alive. With these emotionally charged and terrifying ingredients as a starting point, Let The Right One In will upend genre expectations, turning a naturalistic lens on human frailty, strength and compassion.

Let The Right One In is executive produced by award-winning playwright, writer and producer Andrew Hinderaker (Away, PENNY DREADFUL) who also serves as showrunner. Seith Mann (HOMELAND, #FreeRayshawn, Raising Dion) is also an executive producer and directed the pilot, as well as multiple episodes. Marty Adelstein and Becky Clements are executive producers for Tomorrow Studios (an ITV Studios partnership). Alissa Bachner is co-executive producing, and Bichir serves as a producer on the series.
Paramount+ Renews Hit Original Series iCarly For A Third Season.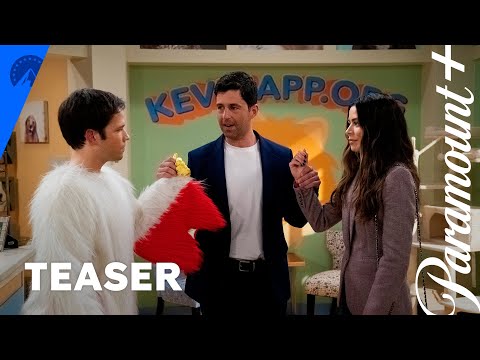 Season One And Two Now Streaming Exclusively On Paramount+.
Paramount+ has announced that its hit original series, iCarly, has been renewed for a third season. The 10-episode second season completed its run earlier this year and left fans with a major #Creddie cliffhanger. Season three will go into production later this year and is set to premiere in 2023 exclusively on Paramount+.

"iCarly's loyal fan base grew up with Carly, Spencer and Freddie, and have now fallen in love with Harper and Millicent, too," said Tanya Giles: Chief Programming Officer of Streaming for Paramount+.

"We're thrilled to have Miranda, Jerry, Nathan, Laci and Jaidyn return for a third season and we know Paramount+'s growing YA audience is as well. And I, for one, must find out what happens with #Creddie!"

Seasons one and two of iCarly are available to stream exclusively on Paramount+, and in addition to catching up on new iCarly episodes, fans can also binge all seasons of the original sitcom on the streaming platform.

iCarly stars Miranda Cosgrove as Carly; Jerry Trainor as Spencer; Nathan Kress as Freddie; Laci Mosley as Harper and Jaidyn Triplett as Millicent. iCarly for Paramount+ is produced by Nickelodeon Studios and is executive produced by Ali Schouten-Seeks (Young & Hungry, Diary of a Future President) and Miranda Cosgrove, with Schouten serving as showrunner. Jerry Trainor, Nathan Kress and Alissa Vradenburg (The Simple Life) serve as producers.

Nickelodeon's original iCarly series, which ran from 2007-2012, followed a group of best friends as they created a webcast for and about kids their age while grappling with everyday problems and adventures. During its initial run, iCarly became a pop culture staple and regularly broke viewership records among audiences of all ages. The original iCarly series was created by Dan Schneider.
…Entertainment. It will be windowed globally across streamer Paramount+ and sibling linear network Comedy Central.
P+ FINALLY has profiles available in Australia, just noticed if tonight.
Paramount+ Announces Sky Blue: Inside Sydney FC.
Behind-The-Scenes Of Australia's Most Famous Football Club.
Paramount+ will debut its first play into locally produced sporting documentaries on Friday, 30 September, bringing Australian subscribers a four-part exclusive behind-the-scenes look inside football club, Sydney FC.

Produced by Mint Pictures and narrated by Golden Globe winner and Sydney FC fan Anthony LaPaglia, the Paramount+ Original series, Sky Blue: Inside Sydney FC, takes viewers inside Sydney FC men's and women's teams during the most transformational year in the club's history – the club's 2021/22 A-League campaigns.

Following losses for both teams in the 2021 Grand Final to arch-rivals in Melbourne, the club is out for redemption in their last year in exile, before their move back home to their new state-of-the-art stadium. Will they return home as runners-up once again, or return as heroes?

Sky Blue: Inside Sydney FC is told through a cast of eclectic characters and those who matter most. From the players, coaches, backroom staff to the fans, this exclusive on and off the pitch access, is the first time a documentary series has followed both the men's and the women's teams over the course of a tumultuous season.

The four-part series will give viewers real-life sporting drama that delivers triumph and disaster, hope and despair, agony, and ecstasy – the perfect binge-worthy football documentary ahead of the return of the Isuzu UTE A-League and Liberty A-League seasons.
When they didn't win anything…
They still won't release numbers just like when it was 10 All Access
While McGarvey didn't disclose the Paramount+ ANZ subscriber numbers, Roy Morgan estimates put year-on-year growth at 348%, with Paramount+ at around 400,000 subscribers.
Based on this press release, looks like Undressed is either premiering only on P+ on 6th October instead of previously announced 10 or it'll get a run on both.
Also looks like Couples Therapy Australia has been renewed for a second series already.
Paramount+ Celebrates Its First Birthday Down Under.
It's official. The age of Australia's premier streaming service Paramount+, will no longer be measured in days, weeks, or even months… because it's a whole year old! Hip Hip Hooray!

Since August 2021, Aussies have laughed, cried and fallen in love with iconic star-studded hit drama series and feature films like 1883, HALO, Yellowjackets, The Gilded Age, Dexter: New Blood, South Park, All Star Shore, Star Trek: Strange New Worlds, Jerry & Marge Go Large and Honor Society, just to name a few.

Expect even more stars to enter our living rooms over the next year with Paramount+ Original and Exclusive series' including the Owen Wilson superhero film Secret Headquarters (13 August); Susan Sarandon, Trace Adkins and Anna Friel in Monarch (13 September); novel-turned-thriller Let The Right One In (8 October); Sylvester Stallone in Tulsa King (14 November); Helen Mirren and Harrison Ford in the Yellowstone prequel 1923; Andrew Scott as Tom Ripley in Ripley; Shailene Woodley, Betty Gilpin and DeWanda Wise in Three Women; all new dramas Teen Wolf, Walker: Independence, Wolf Pack, The Flatshare; plus the second seasons of hit US dramas Yellowjackets, Star Trek: Strange New Worlds, Tokyo Vice, The Gilded Age, Mayor of Kingstown, Queen of the Universe and HALO.

With 12 Australian commissions announced since launch, Paramount+ has broken a first-year record for any streaming service in Australia. Cue the confetti cannons!

Beverley McGarvey, Executive Vice President and Chief Content Officer, Paramount ANZ, said: "Last August, we launched one of the world's most recognised and popular streaming services Down Under, and today, 12 months later, we continue to celebrate with an extraordinary breadth and depth of content from all genres.

"Our ever-expanding library of original series, hits shows, popular movies and live sports, not to mention 12 local commissions, has seen Paramount+ grow exponentially.

"We are extremely proud of this service and our premium offering continues to grow with the addition of upcoming local originals The Bridge, Last King of The Cross, 6 Festivals, Undressed, as well as the international Emirates FA Cup, that will have everyone peaking with excitement."

Who can resist our epic selection of home-grown entertainment? From Five Bedrooms, More Than This, Spreadsheet, The Secrets She Keeps and Couples Therapy Australia, to upcoming titles The Bridge Australia (19 August); 6 Festivals (25 August); Sky Blue: Inside Sydney FC (30 September); transformation series Undressed (6 October); Couples Therapy Australia (season two); The Last King of The Cross and another brand new season of Five Bedrooms in the works, Paramount+ has you covered as you curl up on the sofa with a piece of birthday cake and cuppa in hand.

As the home of football in Australia, it's been a football frenzy over the past 12 months, with all matches of the Liberty A-League Women and Isuzu UTE A-League Men seasons, then most recently the Winter Festival of Football and also the FA Community Shield between English Premier League champions Manchester City and FA Cup winners Liverpool, streamed live.

The non-stop Football action continues on Paramount+ with fans able to catch every minute of the AFC Champions League Round of 16 this month, before our national teams, the CommBank Matildas and Socceroos, play friendlies on home soil and in New Zealand throughout September, then the Emirates FA Cup commencing in November.

Our littlest subscribers have enjoyed new and exclusive original content from the number one entertainment brand for kids, Nickelodeon, including: Kamp Koral: SpongeBob's Under Years, PAW Patrol: The Movie, the iconic iCarly sitcom reboot, live-action The Fairly Odd Parents: Fairly Odder, all-new Rugrats and the new CG-animated kids series Star Trek: Prodigy, which is the first within the Star Trek Universe aimed at younger audience.

Still to come, the service will see the premiere of the new live-action movie musical, Monster High: The Movie, based on the iconic Monster High franchise; children's book-turned-animated series Big Nate; a new Dora the Explorer CG-animated preschool series; and Transformers: Earth Spark.

Not only has Paramount+'s library of unmissable content increased exponentially over the year, so too has the number of ways subscribers can access the service.

Amazon Channels and Samsung recently joined Telstra TV, Fetch, Android TV, Apple TV, Web, Mobile (iOS and Android), Chromecast and a local partnership with the launch of Optus Sub Hub, with more ways and platforms to stream Paramount+ coming soon. Add in the ability to watch on up to three devices simultaneously… now that's peak convenience!
Also no mention of profiles having been recently added to the platform, you'd think that would talk that up + other updates to come.