@Super_SC obviously has a good head for heights.
It's not even open!! So it's all show!
STATE OF ORIGIN: GAME 1 ACHIEVES LIVE AUDIENCE OF NEARLY 3 MILLION AND SHATTERS RECORDS
State of Origin: Game 1 last night achieved a live average national audience of 2,988,000 people across linear broadcast on Channel 9 and BVOD streaming on 9Now, making it the most-watched program of the year to-date in Australia and exceeding all expectations.

On Channel 9, the national average audience was up 12.7% on Game 1 of the 2020 series with 2.708 million people . On 9Now, the Live BVOD Audience was up by a massive 56% year-on-year with 280,000 (including co-viewing) – the largest Live BVOD Audience ever recorded on any CFTA BVOD platform in Australian history.

The match saw the stellar NSW Blues decisively beating QLD Maroons 50-6 during the first State of Origin game ever played at Townsville's Queensland Country Bank Stadium, taking a 1-0 series lead in the three game series.

Game 2 at Suncorp Stadium in Brisbane ensures another hostile reception awaits the Blues, as the Maroons hope to square up the series.

Brent Williams, Nine's Director of Sport, said :"We're thrilled so many viewers tuned into last night's broadcast of State of Origin. Close to three million Australians were watching this great rivalry play out across Channel 9 and 9Now, making it the most watched program of the year and a huge increase on last year's game one. National audiences were up by 13.4% year-on-year, and a further 280,000 viewers streamed the match on 9Now which breaks the all-time BVOD record – and is also a massive 56% year-on-year increase."

BROADCAST

5.612 million people tuned into Game 1 of State of Origin between New South Wales and Queensland, LIVE on Nine ( National cume reach – includes match, pre and post-game )

Nine National peak audience: 3.152 million (match only)

5 City: 2.147 million / Regional: 1.005 million

3.152 million national peak audience is up 12.7% on last year's State of Origin Game 1.

Nine National average audience: 2.708 million (match only)

(5 City: 1.911 million / Regional: 797,000)

2.708 million national average audience makes State of Origin Game 1 the highest rating program of the year to-date.

2.708 million national average audience is up 13.4% year-on-year for State of Origin Game 1.

No.1 program of the night across all demographics:

No.1 with People 25-54

No.1 with People 16-39

No.1 with GS + Child

No.1 with Total People

9NOW

Live BVOD Audience: 280,000 (includes co-viewing)

Live BVOD Audience of 280,000 gives State of Origin: Game 1 the highest Live BVOD Audience of all time across all platforms.

Live BVOD Audience of 280,000 is an increase of 56% year-on-year for State of Origin: Game 1

Live content streamed: 32.4 million minutes

32.4 million minutes of live content streamed is an increase of 60% year-on-year for State of Origin: Game 1

Total stream starts: 776,000

776,000 stream starts is an increase of 36% year-on-year for State of Origin: Game 1
Source: Oz Tam+ Regional Tam, Overnight Data, 1 min cume reach, NRL State of Origin: Game 1, includes pre and post-match, 9th June 2020, 5 City Metro + Combined Agg Markets, Nine Network + Nine Network Content Affiliates.
Source: OzTAM Live VPM, State of Origin Game 1, 9/6/2021 v 4/11/2020, including coviewing on Connected TV devices, 9 June 2021 based on pre logs
Very good numbers for the VPN streaming. In the future many people will stream state of origin match on 9Now.
The stream starts of 776,000 vs audience of 280,000 doesn't sound good. That suggests to me that people had issues with it and needed to restart it or gave up on it.
That's not the exact definition of a "start" or "audience" in this case so you can't make that assumption.
"Audience" is defined by a certain "time spent watching" metric. Whereas a "start" is anyone who started the stream at any time during the event.
It's pretty standard for live NRL games to get about half the audience compared to stream starts - probably because people switch off at half time then tune in again. The "reach" numbers in the table below are the same as stream starts.
The SOO was higher possibly as people were popping into the stream to check the score etc.
There are quicker ways to get the score than waiting for a stream to start, but that's probably true about the half time switch off / on factor. The lopsided scoreline wouldn't have helped either.
Im looking for 3 music track IDs from Rugby League broadcasts of 1985-1990. The tracks were used during try replays, and one was also the intro theme for the NEC big game in 1985.
Ive tried contacting Network Ten, Universal Music, and some rugby league and production music sites, as well as the NRL with no luck. If anyone can help with any suggestions to help find the track IDs, please let me know. Thanks!
I've found a few audio track IDs from that era. The intro for the NEC Big Game from 1985 was a track produced by Garry McDonald and Laurie Stone (they were the composers for The Flying Doctors soundtrack), not sure if there is audio longer than 30 seconds anywhere other than this.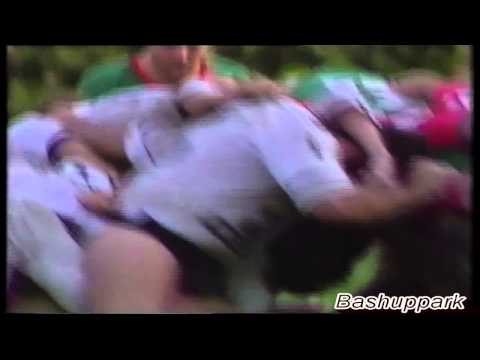 There's this track for the try replays used by Nine (Brisbane) in 1985.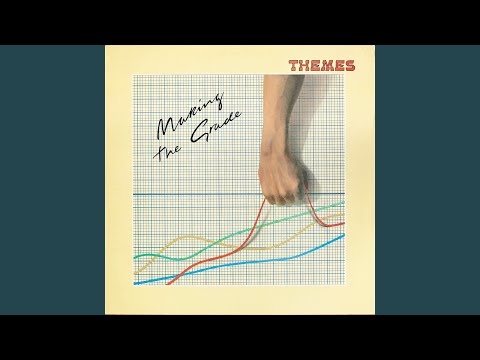 And another one used during this period (Interesting that the ABC would use this track for the 1989 Queensland election coverage).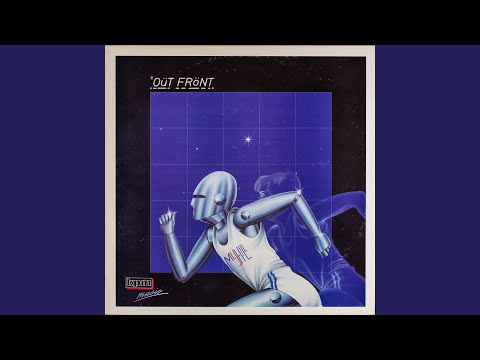 And this one that ended coverage in 1986 (video courtesy of YouTube/Bashuppark).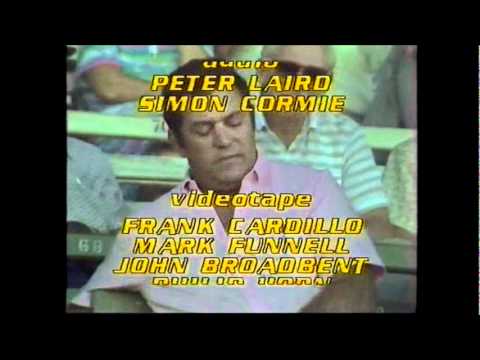 thanks for responding
the 3 production music tracks from 1985-1990 channel ten rugby league coverage (in pretty much every single game they aired from the start of 1985 season until the 3rd kangaroo test v GB in November 1990) im looking for IDs for are in this video…
at these marks:
0mins0secs to 1mins22secs - nec big game intro 1985 and 1986, and try replay music 1985-1990
23mins29secs to 24mins06ecs - try replay music 1985-1990
55mins38secs to 55mins57secs - try replay music 1985-1990
Oh I see, I thought you were referring to Nine's coverage of the NEC Big Game as QTQ covered the QRL matches during this period. My bad.
yeah i should have been clearer in my initial post…and even though its to do with ch 10 coverage from the 80s, i posted in the 9 nrl thread as it seems to be the main rugby league thread of the site
Wasn't sure where to post this (here or on the Nine's Sports Broadcasting topic), so thought id post it here first:
How was the Women's Rugby League State of Origin last night on Nine? Commentators were good? Pre and post match segments ran smoothly?
State of Origin Game 2
Queensland want some sweet revenge and will look to even up the series when Game 2 of the State of Origin is broadcast EXCLUSIVELY LIVE on Channel 9 and 9Now on Sunday night.

Sunday night at 7.00pm, it's Game 2 of the men's State of Origin series, with a guaranteed fiery clash after the sublime NSW Blues demolished an underprepared Maroons squad 50-6 in Game 1.

The Maroons have shaken up their team with several changes, bringing in the big enforcer, Josh Papalii, and veteran hooker Andrew McCullough.

But all eyes will be on the controversial selection of freakish teenager Reece Walsh at fullback, picked with just seven NRL games to his name.

NSW are unchanged apart from the inclusion of star Roosters forward Angus Crichton.

Suncorp Stadium is the cauldron for this enthralling encounter – a venue that has traditionally brought little joy to NSW. And with a sellout home crowd behind them, the Maroons cannot be written off despite the odds against them.

Comedy duo Roy and HG return with their own brand of hilarious advice on just how to win an Origin game, and ARIA Award-winning band Sheppard will perform before the kick-off.

Viewers will have the option to stream the game live on 9Now and also watch four supplementary streams to enhance the action:

Coaches Cam – NSW Coach Brad Fittler and QLD Coach Paul Green
Player Cam – NSW star Tom Trbojevic
Player Cam – QLD star Cameron Munster
Spidercam
STATE OF ORIGIN: GAME 2 – LIVE from Suncorp Stadium – Sunday, June 27
Hosts and commentators: James Bracey, Ray Warren, Cameron Smith, Phil Gould, Paul Vautin, Peter Sterling, Ruan Sims, Billy Slater, Andrew Johns, Wally Lewis, Darren Lockyer, Paul Gallen, Sam Thaiday, Danika Mason.
Sydney 7.00pm LIVE on Nine
Brisbane 7.00pm LIVE on Nine
Melbourne 7.00pm LIVE on Nine
Adelaide 7:00pm LIVE on Nine
Perth 5.30pm LIVE on Nine
Watching the state of Origin game 2 on 9Now through alternate cams so no ads, no commentary. Good match to watch on Sunday night.
Nine's NRL telecast will air on 9GO! in AFL states tonight and Friday night, due to Wimbledon coverage on 9Gem.
Something James Bracey didn't know, as he welcomed WIN viewers via 9 and 9Gem to the telecast.
Surprise surprise, Ray Warren is commentating tonight (Roosters vs Storm), probably from the studios in Sydney.
A tech-house song featuring some of Ray Warren's greatest commentary will be released today.