Surprised we don't have a NITV News thread?
Anyway, lots of Brekky show options from next week.
Update:
Off Country
From Thursday 7 July 8pm on NITV.
Every year, thousands of Indigenous children leave their families to attend boarding schools around Australia. Supported through partnerships between scholarship organisations, private schools and the government, competition for these scholarships is fierce.

Premiering 8pm, Thursday 7 July, four-part documentary series, Off Country follows the lives of seven Indigenous students over a year at the prestigious Geelong Grammar School, grappling with family tragedy, mental health and identity issues.

From inside the boarding house, on the sports fields and in the classroom, Off Country follows the 2020 school year as the boarding school is thrown into chaos as the pandemic hits. Students wrestle with their identities as they move between boarding life and home life, and offer complex portraits of what it is to be an Indigenous child in Australia today.

Driven by the students' stories and told entirely in their own words, Off Country combines personal observational storytelling and features intimate perspectives of contemporary First Nations youth alongside their personal educational experiences.

Tanya Denning-Orman, a proud Birri and Guugu Yimidhirr woman and Director of Indigenous Content at SBS, said: "NITV is committed to developing First Nation's stories and presenting premium unscripted content. We are thrilled to bring Off Country to audiences across Australia next week. This important documentary series tackles important questions around identity and belonging, and it's an honour to share these compelling stories with all Australians. I look forward to the premiere next week on NITV during NAIDOC Week 2022."

Screen Australia's Head of Documentary, Alex West, said: "We're proud to support this compelling documentary from talented filmmakers John Harvey and Rhian Skirving that provides valuable insight into the lives of these students, allowing viewers to hear from them directly as they experience the highs and lows of living across two worlds throughout an undeniably challenging year. This documentary is set to spark conversations of national significance around education, the importance of culture and community and we can't wait to see it on NITV."

Directors of Off Country, Rhian Skirving (GoodThing Productions) and John Harvey (Brown Cabs Productions), said: "As filming progressed, it became clear that these young people not only walked proud in the path set out by their Elders, but were also navigating the impacts of colonial policies across generations. Each family story highlighted the impact of one or more government policy, be it stolen generation, forced removal from country, the mission system and intergenerational trauma. The impacts from these policies are present in the childrens' lives before they enter the school gate, and, as we discovered in the making of the film, for many it ultimately affects their ability to make the most of the education opportunity before them."

CEO of VicScreen, Caroline Pitcher, said: "Off Country is an emotionally striking series that is set to ignite conversations around the nation. We are always proud to back meaningful and diverse storytelling, and recognise the importance of supporting this piece of history to be recorded."

Off Country is a Brown Cabs Productions, Letterbox Films, and Goodthing Productions production for NITV. Principal production investment from Screen Australia in association with the Melbourne International Film Festival (MIFF) Premiere Fund and VicScreen. The documentary was commissioned by Kyas Hepworth.

The series will be available to stream on SBS On Demand with subtitles in five languages: Simplified Chinese, Arabic, Traditional Chinese, Vietnamese and Korean, allowing more Australians to engage in the important series.

Off Country forms part of SBS and NITV's 2022 NAIDOC programming line-up. NAIDOC highlights also include the premiere of compelling four-part crime drama True Colours, the return of the National NAIDOC Awards Ceremony live on NITV, the return of Australia's only Indigenous television breakfast program Big Mob Brekky, SBS Radio sharing the Uluru Statement from the Heart in-language for Australia's diverse communities, and more.

As the National NAIDOC Principal Media Partner and official Education Partner, National NAIDOC Week will be celebrated across all SBS channels and platforms, including an exclusive NAIDOC collection of series and films available to stream on SBS On Demand and NAIDOC education resources via SBS Learn.
The ABC will broadcast a special episode of Q+A from Garma Festival on Monday night - see:
NITV and SBS to showcase the cultures, conversation and ceremony of the Garma Festival 2022
National Indigenous Television (NITV) will lead comprehensive coverage of the 22nd Garma Festival of Cultures across the SBS network, giving Australians unique insights and access to the event taking place in Gulkula, Gumatj Country, in north-east Arnhem Land.

Across four days, from Friday 29 July to Monday 1 August, NITV together with SBS is expanding its offering in 2022 and sharing the Garma experience with all Australians.

In addition to daily live coverage, updates and highlights across NITV's platforms, SBS is also reporting from the festival in languages including Arabic and Mandarin, connecting Australia's multicultural and multilingual communities with First Nations cultures and perspectives.

SBS Director of Indigenous Content, Tanya Denning-Orman, said it's great to be expanding coverage of this important event across the SBS network.

"We're excited to be bringing the powerful stories and important moments from Garma to audiences across Australia. At the heart of our coverage is NITV, providing a front row seat to the key events and ceremony, with updates and highlights covering the big issues and cultural celebrations of the day across SBS. For the first time, this includes on-the-ground reporting from SBS in Arabic and Mandarin for TV, radio and digital, among the multilingual coverage that will feature across the network.

"Garma provides an important stage and moment for discussion about the challenges impacting First Nations communities that we face as a nation, underpinned by tens of thousands of years of cultural tradition, knowledge and practice of the Yolŋu peoples. From the daily dialogue to the beautiful Buŋgul - the traditional Yolŋu ceremony each afternoon – we have a special opportunity with NITV and across SBS to share this unique celebration of First Nations cultures, achievements and determination with all Australians through our coverage."
Four days of comprehensive coverage will kick off on NITV tomorrow afternoon with a special edition of NITV News Nula, presented by Natalie Ahmat, live from Garma from 3pm (AEDT)*, and simulcast on SBS. Then at 4.30pm, NITV will bring the sounds, speeches and culture of the Garma Opening Ceremony 2022 live**.**

Over the weekend on Saturday and Sunday, NITV will present the highlights from across the festival each day at 5.30pm with Garma 2022 *,*presented by Natalie Ahmat and The Point's John-Paul Janke, followed by Garma Buŋgul 2022 at 6.30pm each night - a one-hour special package showcasing the graceful movement of the women and the strong songs of the men at the Buŋgul, the Yolŋu cultural ceremony with over 60,000 years of connection to Country, which takes place each afternoon of the festival.

Wrapping up the four-day event coverage on Monday afternoon, NITV will present a final Garma 2022 highlights program from 5.30pm (encored on SBS the following day at 2pm and 11.40pm). NITV programs from across the festival will also be available to stream live on SBS On Demand, and for catch up.

Across NITV's digital coverage and social media, audiences can stay up to date with all the festival's events each day as it happens with a live blog on sbs.com.au/nitv, regular updates, insights and moments shared on NITV's Facebook, Instagram and Twitter, and the daily Buŋgul each afternoon streamed live on NITV Facebook.

There'll also be coverage and crosses into SBS World News each evening, in addition to SBS's television news bulletins in Arabic and Mandarin – SBS عربي News and SBS 中文 News – from SBS's multilingual reporters on the ground who will also deliver coverage including live reports, articles and podcasts in Arabic, Cantonese, French, and Mandarin for SBS Radio and language services.

The Garma Festival is a celebration of the cultural, artistic and ceremonial traditions of the Yolŋu people. Held annually - but delayed since 2019 due to the pandemic – it brings together community, business and political leaders, academics and journalists to discuss critical issues facing the future of Australia. NITV is proud to once again partner with the Yothu Yindi Foundation as a Media Supporter, continuing a long relationship which has seen NITV provide its distinctive coverage of the event from a First Nations perspective since 2015.
For more information on NITV and SBS's coverage from Garma, visit the NITV website, and follow NITV on Twitter, Instagram and Facebook.
Above The Rim
Thursday 25 August 9:25 PM
In New York City, where thousands of teenagers compete for a very few chances to play professional basketball - and the fame and money that come with it - one talented young man must choose between a scholarship to college and immediate wealth in this drama set on the asphalt basketball courts of Harlem.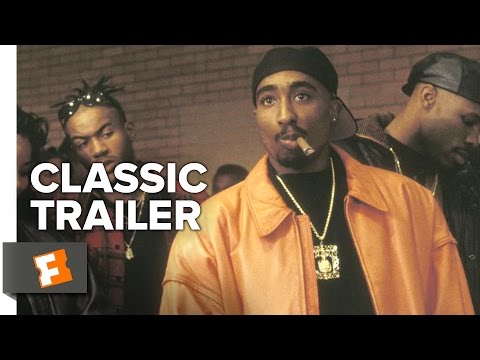 The Kings
From Sunday 4 September 08:30 PM
The Kings is a four-part series featuring four champions who ushered in a boxing renaissance. The series showcases the dominance of Roberto Duran, Marvin Hagler, Thomas Hearns, and Ray Leonard and their battles in and out of the ring.
Blinky Bill Movie
Friday 9 September 7:30 PM
Blinky Bill is a koala with a big imagination. An adventurer at heart, he dreams of leaving the little town of Green Patch and following in his explorer father's footsteps. Mr. Bill went missing in the Outback some time ago and Blinky is the only one who believes his father is still alive.

When Blinky discovers a mysterious marker that hints at his Dad's whereabouts, he embarks on a journey that takes him beyond the boundary of Green Patch and into the wild and dangerous Outback. He quickly makes friends with Nutsy, a zoo koala, and Jacko, a nervous frill-necked lizard. Pursued relentlessly by a vengeful feral cat who has a personal score to settle with Blinky, the trio must learn to work together if they ever want to survive the rugged Australian landscape and find Blinky's father!
According to Herald Sun, the AFL Grand Final edition of Yokayi Footy will be live streamed from Melbourne's Federation Square at 7.30pm tonight. It will also be shown on NITV in the same timeslot.
The cast was announced today ahead of the series screening on NITV later this year. It includes five debutants: Nick Bonson and Caitlin Hordern in lead roles Tomias and Dahlia, Sherona Tiati, Zeallion Andrew, and Ronan Bonson, while the supporting cast includes Justine Clarke and Adrienne Pickering.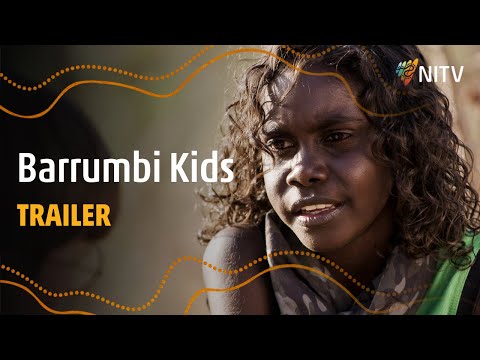 Moogai
Saturday 1 October 8:30 PM
The Moogai explores post-natal depression, transgenerational trauma, and Australia's Stolen Generation, but it is also a story of the value of children and the power of family.

A young Aboriginal couple have just had their first child, but what should be one of the happiest times in their lives turns to terror when Sarah (Shari Sebbens) starts seeing a malevolent spirit, she believes is trying to take her baby. Her husband Fergus (Meyne Wyatt) desperately wants to believe her, but as she becomes more unstable, he is increasingly concerned for the safety of their child. Is Sarah really being visited by a child-stealing spirit or is she the biggest threat to their family's safety?
Karla Grant Presents - Exile and The Kingdom
Monday 3 October 8:30 PM
Exile and The Kingdom is the first complete account in Australian film history of the experiences of a single group of Aboriginal people from pre-colonial time to the present.

The film argues that the relentless removal of the Injibandi/Ngaluma people into coastal ghettos has led to the community's current problems. However, as the film moves us through the period of British colonisation, unearthing appalling facts about slavery and the violent rule of pearling and pastoral overlords, to the excesses of the 1960s mining boom and problems with alcohol, it never allows the viewer to forget the significance and influence of spiritual homelands, the bedrock upon which Injibandi/Ngaluma tribal Law is based. Above all Exile is a beautifully logical and persuasive argument for land rights.

Using a poetic mix of historical recreation, compelling argument, testimony, creation story and song, the film never deviates from its intention to let the tribal people tell their own story. It makes the connection between Aborigines in chains in the nineteenth century and Aborigines in prisons today so providing a deeper understanding of how the abuses and denials of the past inform the present. Ultimately, it gives conviction that with their extraordinary resilience, the indigenous peoples of Australia will survive and flourish.
It's Fine, I'm Fine
From Monday 10 October 9:30 PM 4 episodes (9:00 PM in following weeks)
The series is created and directed by Stef Smith (Joy Boy) and produced by Smith, alongside Clare Delaney (Not There), Florence Tourbier (Berlin Syndrome) and Iain Crittenden (Holy Crap) for Photoplay Films, with eight distinct stories written by Ana Maria Belo (Frayed), Anna Lindner (A Beginner's Guide to Grief), Arky Michael (Janet King), Cecilia Morrow (Top of the Lake: China Girl), Chris Burton (Relic), Jeanette Cronin (The Tourist), Michael Gupta (The Echo), Nick Coyle (Sarah's Channel), Stef Smith and Wendy Mocke (The Code).

Prominent Australian actress, who also happens to be deaf, Ana Maria Belo stars in the series leading role as therapist Joanne. Bunton, Morrow, Michael and Mocke also star, alongside Heather Mitchell (Love Me), Eryn Jean Norvill (Preppers), Andrew McFarlane (Between Two Worlds), Cat Van Davies (The Twelve), comedian Suren Jayemanne (Question Everything) and newcomers Margaret Pittas, Sam Greenless and Edan Chapman.

Photoplay Films' Oliver Lawrence (Sweet Country) executive produces alongside Gracie Otto (Heartbreak High) and Annette Davey (Maid).

It's Fine I'm Fine received principal production funding from Screen Australia in association with Screen NSW.

As Monday 10 October is World Mental Health Day, NITV has also curated a Mental Health Collection, which includes the premiere of Each and Every Day: Stories from Survivors; an exploration of mental health through the eyes of young people who share their dark moments, recoveries, and wisdom about what it means to build a life worth living, and Neighbours; an observational documentary about people with mental illness who leave their institution after decades spent in isolation. Please refer to your program guide for more information.
Kura - Season 2
From Tuesday 11 October 9:00 PM
After choosing not to leave town for a new life on the Gold Coast and instead remaining in Papakura, Billy-John (Dahnu Graham) finds himself in an even bigger dilemma when his 'black sheep' uncle arrives home in search of his lost drug stash.

The boys hatch a plan to pay him back - but do they really need to? And can Uncle Trev really be trusted? With no direction, Billy starts getting influenced by his uncle and begins to learn a different way of doing things - the 'Uncle Trev' way. Regrets about not going to the Gold Coast start to surface, and he ends up in deep water after a few unfortunate incidents with his family.
The Pact
From Thursday 20 October 8:30 PM double episodes
No matter what life throws at them - affairs, pregnancies, breakdowns - this family has got through it all together with humour, heart, and hope. But when a member of the family is diagnosed with a terminal illness, and decides they want to end their life, their fundamentally different beliefs about the right to die threaten to blow the family apart. Will they be able to come together before it's too late?
Cottagers and Indians
Monday 24 October 7:30 PM
James Whetung is reclaiming his indigenous right to plant thousands of acres of wild rice on Pigeon Lake. Local homeowners are furious with the destruction of their lake. The governments won't act - so there's going to be a dust up.
The Curse of the Golden Flower
Thursday 3 November 9:30 PM
From celebrated director Zhang Yimou and featuring superstars Chow Yun-fat and Gong Li, this is an epic tale of lust and power set in the opulent and violent world of the 9th century Tang Dynasty. The story follows the Emperor, his Empress, and the tragic disintegration of their imperial family.

On the eve of the Chong Yang Festival, golden flowers fill the Imperial Palace. The Emperor returns unexpectedly with his second son, Prince Jai - his pretext is to celebrate the holiday with his family. But given the chilled relations between the Emperor and the ailing Empress, this seems disingenuous.

For many years, the Empress and Crown Prince Wan, her stepson, have had an illicit liaison. Feeling trapped, Prince Wan dreams of escaping the palace with his secret love Chan, the Imperial Doctor's daughter. Meanwhile, Prince Jai, the faithful son, grows worried over the Empress's health and her obsession with golden chrysanthemums. Could she be headed down an ominous path?
Barrumbi Kids premieres on NITV on Fridays from 18 November at 7.30pm (AEDT).
The series will be available in full, to stream for free on SBS On Demand following the premiere and will be subtitled in Simplified Chinese, Arabic and three Indigenous languages: Northern Kriol, Yolngu Matha, and Torres Strait Creole.
Why is this Chinese movie showing on NITV? Shouldn't it be on World Movies instead?
Frog Dreaming
Friday 11 November 7:30 PM
Orphaned 14-year-old Cody (Henry Thomas, E.T The Extra-Terrestrial) is a typical boy with an adventurous spirit and imagination to match.

Living with his guardian Gaza (Tony Barry) in an Outback Australian township, Cody learns of an ancient Aboriginal myth known as 'Donkegin', sparking an interest that will not let him rest. Convinced there is an underwater monster in a nearby dam, Cody and his close friend Wendy (Rachel Friend) embark on a journey that will take them into the very shadow land of mystery and intrigue. An atmospheric 80s adventure tale, inspired by the likes of The Goonies and E.T, written by Everett De Roche and directed by Brian Trenchard-Smith, Frog Dreaming, also known as The Quest and The Go-Kids, captures the infectious spirit of childhood determination and discovery.
Karla Grant Presents: We Need to Talk About Fire
Monday 14 November 8:30 PM
The 2019-2020 Black Summer bushfires deeply affected the Australian community. In the wake of these fires, playwright Wesley Enoch wants to challenge the way we think about fire and its devastating effects. Conversations with Terri Rowe (NSW Health), Dr. Joshua Whittaker (University of Wollongong) and Chris Palmer (NSW RFS) address the long-lasting emotional impacts of the fire.
Lycett and Wallis
Monday 21 November 7:45 PM
At the beginning of the 19th Century in one of the world's most vicious settlements, two fractured European men started an art revolution that resulted in the preservation of vast amounts of Aboriginal Cultural Knowledge.

Before the existence of cameras, convict Joseph Lycett captured traditional Aboriginal life in Newcastle and the Hunter Region as it had existed for millennia, through his paintings. Joseph Lycett was an alcoholic sent to Australia for forging bank notes and it's his artistic accuracy that makes his work so important. Lycett was enabled to do this work by Commander James Wallis, an amateur artist who had previously led one of the most horrendous massacres against Indigenous peoples and would later have his life changed by a remarkable Aboriginal man, Burigon. This is a wild, untold tale that every Australian should know.

The film draws on the expertise of a wide range story tellers including Professor John Maynard, a Worimi man who taught Aboriginal studies for decades and wrote Light and Shade: An Aboriginal Perspective of Joseph Lycett; Daryn McKenny, the general manager of the Mirooma Aboriginal and Technology Centre Shane Frost; and art historian and editor of Joseph Lycett, Convict Artist.
NITV celebrates 10 years of being free-to-air, with a live music event at Uluru and an epic content line-up
NITV will be doing a special live broadcast event 'From the Heart of Our Nation, A Celebration' to feature some of Australia's biggest artists, along with a suite of new television series and films.
On 12 December 2022, National Indigenous Television (NITV) celebrates 10 years since it launched free-to-air and began beaming into every Australian household as part of the SBS network.

To mark the occasion, NITV will present a special live broadcast event at Uluru, From the Heart of Our Nation, A Celebration from 7.30pm on NITV and SBS.

A line-up of some of Australia's best Indigenous artists will come together to perform in celebration of the strength, resilience and talent of Aboriginal and Torres Strait Islander peoples and usher in another decade of Blak excellence.

The event will be hosted by Wiradjuri man, Luke Carroll (Big Mob Brekky, Play School, Redfern Now) and Whadjuk Noongar woman Narelda Jacobs (The Point, Studio 10) live from inside Uluru-Kata Tjuta National Park at the foothills of Uluru, with support from the Anangu and the community of Mutijulu.

The anniversary celebrations continue throughout summer, with an original line-up of NITV programming including a suite of news, food, entertainment, documentary and drama premieres.

SBS Director of Indigenous Content and Birri and Guugu Yimidhirr woman, Tanya Denning-Orman, said "SBS is the home of First Nations storytelling."

"Stories 65,000 years in the making, exploring and celebrating the oldest living continuous culture on the planet.

"Having been part of NITV since the beginning, I am so proud of what we have achieved in ten years and I'm so excited by what's yet to come. NITV is stronger than ever and through SBS, is delivering more for our communities, and creating more opportunities for all Australians to connect."

Screen Australia's Head of First Nations, Angela Bates said "congratulations to NITV on this milestone."

"I was proud to attend the historic free-to-air launch at Uluru in 2012; a truly special and momentous occasion. Now in my role at Screen Australia I'm thrilled to support so many First Nations screen stories for NITV from impressive filmmakers around the country, as it continues to provide a vital platform for our mob."

Screen Territory Director, Jennie Hughes said, "NITV and our NT filmmakers have had a long and rich history of working together to bring our First Nations stories to the screen."

"Screen Territory is proud to work with NITV who have been instrumental in supporting, promoting and expanding audiences for First Nations stories."

"Congratulations NITV — we look forward to celebrating with you at Uluru and can't wait to see what the next 10 years bring!"
NITV's multiplatform offering includes:
Kutcha's Koorioke
Airing weekly on Sundays at 8.30pm and Wednesdays from 9.30pm, from Sunday 4 December on NITV
Kutcha's Koorioke marks its free-to-air premiere as it joins the NITV family in its second season. Hosted by acclaimed Mutti Mutti Songman Kutcha Edwards, join Kutcha and a stellar group of Indigenous performers, young and old, on a musical journey through Wurundjeri Country – the inner Melbourne suburb of Fitzroy.
Kutcha Edwards, said, "This new season is full of laughs, songs, sorrow and incredible yarns of resilience. We find ourselves full of emotion knowing some of the community members who hopped in the car are no longer with us, but they will remain in our hearts and spirits forever!"
Kutcha's Koorioke is a Brown Cab Productions Pty Ltd and Tamarind Tree Pictures Pty Ltd production for NITV. Principal production funding from Screen Australia in association with VicScreen and Telematics Trust. Financed with support from the City of Yarra. This 10-part series will be subtitled in Arabic and Simplified Chinese on SBS On Demand.
NITV News
Monday to Thursday from Monday 5 to Monday 12 December at 6.30pm on NITV
The latest news from the oldest living culture, join Mudburra and Wagadagam woman Natalie Ahmat and the team of NITV journalists for stories from an Indigenous perspective.
Nula
Friday 9 December at 3pm on SBS and NITV
In the final 30-minute episode of Nula for the year, Natalie Ahmat will take a look back on the year in Indigenous news and share stories from the heart of our nation (at Uluru) to celebrate 10 years of NITV on free-to-air television.
From the Heart of Our Nation, A Celebration
Monday 12 December from 7.30pm on NITV and simulcast on SBS (see press release above)
A live music concert celebrating 10 years since NITV launched free-to-air and began beaming into every Australian household as part of the SBS network. The line-up includes some of Australia's best Indigenous artists and is hosted by Luke Carroll and Narelda Jacobs.
Strait to the Plate season two
Airing weekly from Thursday 15 December at 8pm on NITV. Simulcast on SBS Food.
Strait to the Plate's second season follows the return of Aaron Fa'Aoso as he travels throughout the three western regions (Top Western, Western and Near Western) traditionally known as the Guda Maluylgal, Maluyligal and Kawaialagalgal regions of the Torres Strait Islands. Island hopping by dinghy and air, he visits Saibai, Boigu, Dauan, Mabuyag, Thursday Island, Hammond, Prince of Wales and Friday Island. The series will be subtitled in Arabic and Simplified Chinese.
Strait to the Plate is a Lone Star Company Pty Ltd for NITV. Produced with investment from Screen Queensland.
Screen Queensland CEO, Courtney Gibson, said "It's impossible to imagine now, an Australia without NITV. The power and centrality of our First Nations broadcaster and its role in creating and distributing Aboriginal and Torres Strait Islander content, and leading practitioner and industry development across the nation, cannot be understated. Screen Queensland has proudly partnered with NITV over the past ten years, supporting a range of productions including Strait to the Plate, Barrumbi Kids, Mudskipper and the Logie award-winning Incarceration Nation. We celebrate NITV's first decade and look forward to many more."
No Ordinary Black
Airing weekly from Thursday 15 December at 9.30pm on NITV.
An NITV and Screen Australia scripted short film initiative in partnership with Screen NSW, Screen Territory, South Australian Film Corporation and Screenwest. No Ordinary Black is designed to bring thought-provoking First Nations stories to the screen, authored and crafted by First Nations peoples. The five short films are:
The Lost Crystals of Jessica's Room
Two kids play a game where they use a treasure map to find a crystal in their backyard, but the treasure is not what it seems. From writer/director Gary Hamaguchi and producer Jodie Bell.
Finding Jedda
At St Mary's Anglican Home, Alice Springs, 1953, two best friends go head-to-head auditioning for the lead role in a movie, and face the prospect of leaving the Home for good. Writer/director Tanith Glynn-Maloney (Robbie Hood) teams up with executive producers Dan Lake and Meg O'Connell (Retrograde).
Blackfellas Who Can't Dance
Nathan's fever dream of a gym session is complicated as he realises that he has feelings for a new member, with the two awkwardly dancing around their desires. This is a comedy-drama from writer/director Enoch Mailangi (All My Friends Are Racist) and producer Majhid Heath (Dark Place).
Shiny One
A young man dreams of escaping his bush community and finding riches, but soon learns that wealth comes in many forms. This comedy is from writer/director Viviana Petyarre (Utopia Generations), producer Tanith Glynn-Maloney (Robbie Hood) and executive producers Dan Lake and Meg O'Connell (Retrograde).
Mudskipper
A film about Martha, a Torres Strait Islander woman who works tirelessly in a laundromat loading machines and folding washing, ready for the collection of her boss. When a mysterious visitor arrives, Martha is reminded of the life she has left behind. The creative team behind Mudskipper features writer/director John Harvey (Water), writer Walter Waia and producer Gillian Moody (Ties That Bind).
Screen Territory Director, Jennie Hughes said, "NITV and our NT filmmakers have had a long and rich history of working together to bring our First Nations stories to the screen. Screen Territory is proud to work with NITV who have been instrumental in supporting, promoting and expanding audiences for First Nations stories. Congratulations NITV – we look forward to celebrating with you at Uluru and can't wait to see what the next 10 years bring!"
No Ordinary Black will be subtitled in Arabic and Simplified Chinese.
Bran Nue Dae
Thursday, 15 December at 9.45pm on NITV
In this award-winning film, a rebellious boy runs away from a Catholic boarding school and tries to hitchhike to his Aboriginal home in Australia. Bran Nue Dae stars Australian talent including Ernie Dingo, Jessica Mauboy, Geoffrey Rush, Deborah Mailman, Magda Szubanski, Hunter Page and more.
The Truth Tellers: 10 Years of NITV News
Wednesday 14 December at 7.30pm on NITV and 31 December at 4.10pm on SBS
As NITV celebrates being free to air for a decade, NITV News takes a special look back at the big news moments from the last 10 years. Past and present NITV journalists and presenters reflect on the stories that impacted them and talk about their most memorable moments on the job. We also discuss why a national Indigenous free-to-air news service matters and the toll telling these tough stories can take on the people who cover them.
Our Law
Airing weekly from Wednesday 4 January at 7.30pm on NITV and simulcast on Thursdays at 8.30pm on SBS.
After 170 years of locked doors and sealed lips, documentary cameras are now granted intimate and candid access to the Indigenous officers and cadets attempting to break the cycle of Indigenous incarceration and repair a deeply troubled relationship between police and First Nations peoples, while giving voice to the communities being policed.
Screenwest CEO, Rikki Lea Bestall, said, "We're incredibly proud to have partnered with NITV over the last decade to elevate and amplify First Nations voices, stories, and talent here in Western Australia. Our Law has had a remarkable journey over the last few years; what started out as a groundbreaking standalone documentary in 2020 has become a full six-part series, exploring with depth and nuance the complexities surrounding First Nations-police relations. We look forward to seeing the series premiere in the new year – a huge congratulations to NITV for reaching this exciting milestone."
Our Law is a Pink Pepper Pty Ltd and Periscope Pictures Pty Ltd production for NITV. Principal production investment from Screen Australia's First Nations Department, in association with NITV. Financed with support from Screenwest, Lotterywest and the Western Australian Screen Fund.
The series will be subtitled in Arabic and Simplified Chinese.