This two-part television event is charts the rise of one of its most internationally influential and powerful names - Ian "Molly" Meldrum. Molly is a Mushroom Pictures production in association with the Seven Network, Screen Australia and Film Victoria.
An inarticulate country boy who hates attention, Molly becomes an unlikely Aussie treasure – the international power broker of pop, embraced by fans and rock royalty alike. But along with the success and his own rising star, Molly's deep- seated desire is to be loved for who he really is in the midst of his colourful life and friendships.
Surrounded by unconventional, free spirited and talented people, Molly led a cultural revolution bringing radical music, rock star glamour and a little mischief into Australian homes every Sunday night through the hit television music show Countdown.
It's the 1970s and Australia's music scene is burgeoning. Passionate music journalist Molly, Producer Michael Shrimpton and Director Robbie Weekes launch an unassuming TV music show called Countdown. It's an instant success, and becomes a groundbreaking phenomenon with a reputation worldwide as the single TV program that can make or break any recording artist or group.
Australia's biggest local talent appear on the show – many see a surge in music sales and breakthrough hits. Countdown promotes international acts including KISS, Madonna and Elton John, breaking new artists and songs along the way – thanks to its host Molly who can spot music superstars before they are legends, often becoming their confi in the process.
But what Molly doesn't bet on is his own star potential. And while he indulges in the wild parties and glitz of his fame, Molly is most happy with his friends.
And when Molly suffers a near fatal accident in 2011, tributes pour in. Molly's passion for music and life is cemented in the heart of the entire nation.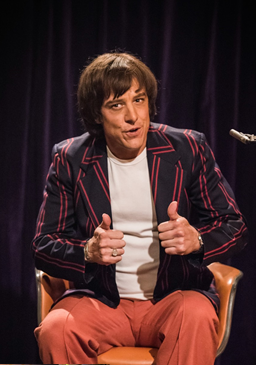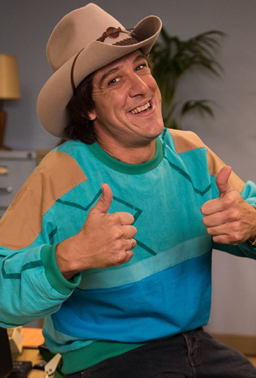 "There is no one else quite like Molly, and I say that with much admiration. To be able to explore the story of his early life and share that with our viewers is wonderful. He is a much-loved icon in Australia."
Brad Lyons, Seven's Director of Network Production.