###Love Child
From Monday 20 June at 8.30pm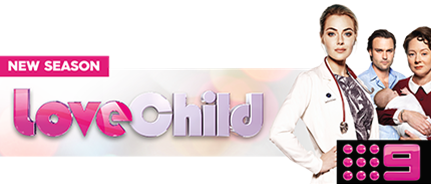 In an era of great change, season three brings new love, lust, births, deaths and marriages to 1970s Kings Cross. The Vietnam War is dividing the world, music and the media are shifting old ideals, and the lines between friendship, love and marriage are blurring.
The outstanding cast includes Logie Award-winning Jessica Marais (Dr Joan Millar), Jonathan LaPaglia (Dr Patrick McNaughton), Matthew Le Nevez (Jim), Mandy McElhinney (Matron), Miranda Tapsell (Martha), Sophie Hensser (Viv), Ella Scott Lynch (Shirley), Harriet Dyer (Patty), Gracie Gilbert (Annie), Andrew Ryan (Dr Simon Bowditch), Lincoln Younes (Chris), Maya Stange (Eva) with Tiarnie Coupland (Maggie) and Jeremy Lindsay Taylor (Leon) joining the stellar ensemble.
In the premiere episode, Joan (Jessica Marais) is forced to continue living in the hospital whilst juggling work, a baby and a husband in remand. Exhausted, she collapses and is rushed into surgery, with dire results.
Delinquent teen Maggie (Tiarnie Coupland) is determined to discover the identity of her birth mother. Matron (Mandy McElhinney) is on a mission to have Stanton House reopened, and Bowditch (Andrew Ryan) quits his job, much to Martha's (Miranda Tapsell) disappointment. Annie (Gracie Gilbert) is finally letting herself enjoy her time with Chris (Lincoln Younes), despite Matron's presence in her life proving to always be a thorn in her side.
Relationships will be tested to the very core, but it is the arrival of a 15-year-old girl looking for her birth mother that changes the lives of many.
Love Child is produced by Playmaker for the Nine Network, with executive producers Andy Ryan, Jo Rooney, David Maher, David Taylor, Sue Seeary and Tim Pye, and the assistance of Screen NSW.