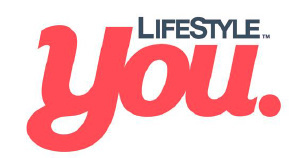 Foxtel Channel 129
Channel 165 (+2)
###THE STRANGER ON THE BRIDGE
The powerful story of one man's search for the stranger who stopped him jumping off Waterloo Bridge
Premieres Monday 5 September at 9.30pm AEST
In the lead up to R U OK?Day, LifeStyle YOU will be airing one of the most uplifting stories of our time, THE STRANGER ON THE BRIDGE, premiering Monday September 5 at 9.30pm.
THE STRANGER ON THE BRIDGE is a documentary film that tells the moving story of Jonny Benjamin. Having been diagnosed with schizoaffective disorder shortly beforehand, he stood on London's Waterloo Bridge in January 2008 and prepared to take his own life.
That was until a stranger walking across the bridge, saw him and talked Jonny down from the edge. Jonny was taken to hospital and didn't see the stranger again but was determined to find him and thank him for what he did. Jonny launched the #FindMike campaign with the support of Rethink Mental Illness, which became a social media sensation, eventually reaching over 300 million people worldwide.
In using this hashtag Jonny's story helped to stimulate positive change and engage viewers in these issues of mental illness in an accessible and sensitive way. The film captures every step of Jonny's remarkable journey including the phenomenon of the campaign, the many leads and 'Mikes' that came forward and ultimately his successful reunion with the man that saved his life.
Everything changed for Jonny that day, but also, as a result, he has become a mental health campaigner who in his own right has helped transform the lives of many other people around the world through his work. Emotional, heartwarming and thought-provoking, this is a film about a simple human interaction and how one man's kind gesture eight years ago has had a huge butterfly effect beyond what anyone could ever have imagined.
R U OK?Day is on Thursday September 8.
EMBRACE
Monday, 1 May at 8.30pm AEST
One woman's journey to inspire everyBODY
Body image activist Taryn Brumfitt explores the global issue of body loathing in EMBRACE, a moving social impact documentary premiering on Monday, May 1 at 8.30pm on Lifestyle YOU.
After Taryn Brumfitt posted an unconventional before-and-after image on the internet in 2013, it sparked an international media frenzy. The image, which embraces body diversity, was seen by over 100 million people worldwide and led to hundreds of interviews and articles.
Taryn soon realized how restrictive four minute TV interviews, 800 word articles and 140 characters on Twitter can be. This issue needed a louder voice on a bigger platform, so the idea of creating the documentary EMBRACE was born.
EMBRACE is told from the point of view of Taryn as she traverses the globe talking to experts, women in the street and well-known personalities about the alarming rates of body image issues that are seen in people of all body types.
In her affable and effervescent style, Taryn bares all (literally) to explore the factors contributing to this problem and seeks to find solutions.
Along the way, she catches up with Mamamia's Mia Freedman and the inspirational Turia Pitt in Australia, TV personalities Ricki Lake and Amanda de Cadenet in LA, photographer Jade Beall in Canada and actress Nora Tschirner in Vienna, who all share a passion about changing body image.
After 24 months of travelling, interviewing, production and post production, Taryn and the EMBRACE team created a film that is relevant, relatable, highly engaging – but above all life changing.
EMBRACE had its world premiere at the 2016 Sydney Film Festival, where it made it into the festival directors' top 5 picks and was nominated for the Documentary Australia Foundation Award for Best Documentary.