Well-rounded people tend not to associate coverage of an alleged sexual assault with electioneering.
I would agree with you except this sexual assault is alleged to have happened in a Parliament House - any other location and a sexual assault would have nothing to do with electioneering.
By Sarah Ferguson.
The Australian Communications and Media Authority (ACMA) — the country's media regulator — spent a year investigating Four Corners' coverage of Fox News and its role in legitimising Donald Trump's "big lie" that the 2020 US presidential election was stolen.

The overwhelming majority of issues raised by Fox were rejected by the regulator.

However, ACMA's final report and its inflammatory press release raise questions about the regulator's understanding of journalism.
Purity: An Education in Opus Dei - Season Premiere
Monday 30 January 8:30 PM
This week Four Corners takes you inside the suburban schools connected to the secretive Opus Dei.

Reporter Louise Milligan and the team investigate the disturbing practices of the conservative Catholic organisation and its influence in the NSW Liberal Party.

Milligan reveals in some cases the schools are not following state curriculum and are accused of persistent attempts to recruit teenagers to Opus Dei and have taught misinformation about sexual health, including discouraging girls from getting the HPV cervical cancer vaccine.

Through intimate personal testimonies, former students of the elite schools reflect on the practices they say has scarred them for life, going as far as to call the schools "hell on earth".
Purity: An Education in Opus Dei, reported by Louise Milligan goes to air on Monday 30th January at 8.30pm. It is replayed on Tuesday 31st January at 11.30pm and Wednesday 2nd February at 10am on ABC TV. It can also be seen on ABC NEWS channel on Tuesday at 9:15pm AEDT and Saturday at 8.10pm AEDT, or anytime on ABC iview and at abc.net.au/4corners.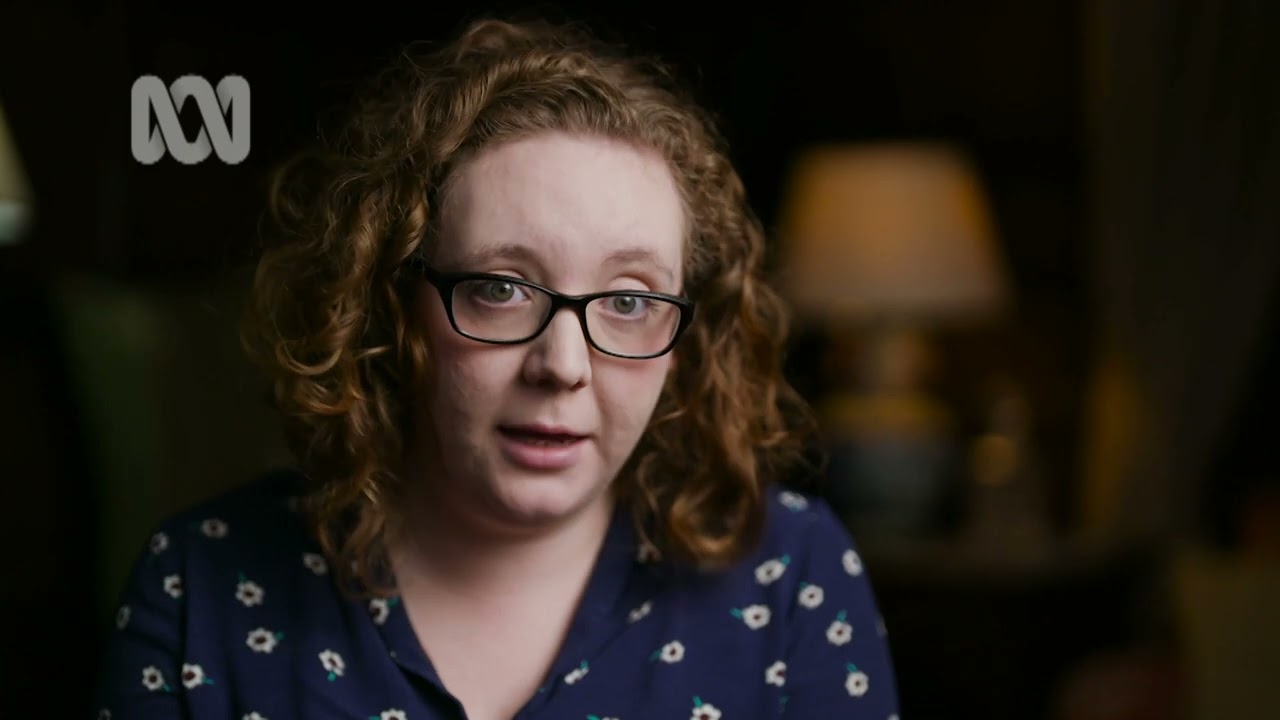 NOTE: this episode will be shown on ABC Australia across Asia-Pacific region on Tuesday (January 31) at 9.15pm AEDT.
Do No Harm: The doctors who break their sacred oath but are still allowed to practise
Monday 6 February 8:30 PM
This week Four Corners reveals Australia's system of health regulation is allowing doctors who have groped, dated and even raped their patients to continue practising.

A six-month investigation into the medical complaints handling process has found hundreds of medical practitioners have been sanctioned by tribunals for sexual misconduct involving patients since 2010.

Many are still registered to work.

Reporter Emily Baker has forensically analysed over a decade's worth of healthcare complaints and uncovered a complex and unwieldy system struggling to protect the public from sexual predators.

The program follows several disturbing cases – patients tell Baker harrowing stories of betrayal at the hands of those entrusted with their care – and the system that struggled to respond.

Baker investigates where the system is failing and asks how it could be improved.
Do No Harm reported by Emily Baker airs on Monday 6th February at 8.30pm. It is replayed on Tuesday 7th February at 11:30pm and Wednesday 8th February at 10am on ABC TV. It can also be seen on ABC NEWS channel on Tuesday at 9:15pm AEDT and Saturday at 8:10pm AEDT, or anytime on ABC iview and at abc.net.au/4corners.
Next week, Emily Baker continues the investigation on Background Briefing where she delves into the disturbing reality of sexual misconduct by mental health professionals.
Carbon Colonialism
Monday 13 February 8:30 PM
This week Four Corners journeys deep into the Papua New Guinean jungle to uncover the confronting truth about the carbon trade.

In the race to curb catastrophic climate change, prominent Australian businesses have been enthusiastic customers of carbon credits. They've been offsetting their emissions by buying credits from companies promising to stop exploitative timber harvesting, whilst lifting locals out of poverty.

But reporter Stephen Long has found that there is a vast chasm between what is marketed and what is really happening on the ground.

In a month-long trip, the team travelled to some of the most isolated villages in Papua New Guinea. They uncovered environmental devastation in the very areas one company claimed to be protecting and indigenous landowners angry at unfulfilled promises.

Long asks, who will really benefit from the carbon trade?

Carbon Colonialism reported by Stephen Long airs on Monday 13th February at 8.30pm on ABC TV and ABC iview.
Companion feature article to "Carbon Colonialism" episode
The People's Fight: The Battle for Kherson
Monday 20 February 8:30 PM
The inside story of the battle of the strategic city of Kherson. This Ukrainian victory halted Russian advances in the South and showed how an army of volunteers could defeat the might of the Russian army.

For two months, BAFTA-winning director Olly Lambert, with unprecedented access, lived on the frontlines with Ukrainian troops and discovered a much more nimble and committed force than the Russians.

This revealing and intimate observational film takes a deep dive into the trenches and outposts of the Ukrainian military.
Fading Away
Monday 27 February 8:30 PM
This week on Four Corners the Australian mums fighting to keep their children alive.

For months reporter Grace Tobin and the team followed families as they struggled to get the right treatment for life-threatening eating disorders.

With more than one million Australians estimated to be living with an eating disorder at any time, they are also one of the deadliest of all mental illnesses.

The program explores the complexities of the illness and reveals a health system appallingly underprepared to deal with this crisis.

For 23-year-old Sara, who compares her eating disorder to a "monster", the solution is not as simple as just eating.

"It's so much more than just the actual food. For me, when I have food, there's so much guilt and shame and anxiety around it. That doesn't just go away if you eat the food," Sara says.

Her mother Jenny lives in fear, "I come home thinking, 'Is she going to be collapsed on the floor or is she going to be okay?' … She could die from it."

Another mother, Faye lost her daughter Caitlin after a 16-year battle with the disease. "She gave up on the system. The system is broken. It's so broken," she tells Four Corners.
Fading Away reported by Grace Tobin goes to air on Monday 27th of February at 8.30pm on ABC TV and ABC iview.
Tainted Gold: Inside Perth Mint's billion dollar scandal
Monday 6 March 8:30 PM
This week on Four Corners, criminals have targeted Australia's largest government-owned gold refiner, trying to exploit weaknesses in its reporting systems to launder money.

Reporter Angus Grigg and the team have spent months forensically investigating the inner workings of the Perth Mint, uncovering claims of major holes in the historic institution's money laundering defences.

The Perth Mint, owned by the WA government, is one of the world's largest refiners and retailers of gold bullion. It's a high risk for money laundering and it's required to conduct rigorous checks on customers.

Four Corners investigates whether the mint has been scrutinising its customers properly, including notorious underworld figures.

Anonymous accounts in tax havens may also have allowed high-risk individuals to hide the proceeds of crime, by holding gold in the Perth Mint's vault.

The Perth Mint could be responsible for billions of dollars' worth of fines if any of Australia's money laundering reporting laws are breached.

The fines would ultimately be paid by the taxpayer.
High Stakes
Monday 13 March 8:30 PM
On Four Corners this week a senior Liberal Party minister speaks out for the first time about the orchestrated campaign to remove him by the powerful Australian gambling lobby.

Comparing ClubsNSW to the United States gun lobby, the NRA, the minister is calling for an investigation into the sector's influence over government.

At a time when legislation around gambling reform is hotly contested, reporter Sean Nicholls and the team trace the history of the political power and influence of ClubsNSW, and the extraordinary deals signed with successive coalition governments guaranteeing favourable treatment.

Insiders tell Four Corners of the fears they have of speaking out against the powerful gambling lobby group with incredible political reach and even deeper pockets.
Carbon Colonialism: Full response provided to James Madden and The Australian
The Four Corners investigation Carbon Colonialism examines whether carbon credit projects in PNG are meeting their promises to stop exploitative timber harvesting while lifting locals out of poverty, and exposes extensive evidence of concerning problems.

Four Corners did exhaustive research for the program and spoke to dozens of people, including many local landowners, human rights lawyers, environmentalists, anthropologists and relevant bodies, companies and NGOs.

The report is independent, impartial, follows the weight of evidence and gives a fair and accurate account of what is occurring. It is an important piece of public interest investigative journalism.

The ABC is aware that NIHT has been seeking to undermine the report, including in a media release that was issued before the program went to air. This has included alleging that Four Corners was working on behalf of Forcert, the conservation and development not-for-profit NGO.

The ABC strongly rejects this claim.

The questions put by James Madden and The Australian appear to have been informed by the allegations made by NIHT and based on this false premise.

All the questions sent by James Madden and the ABC's responses are below. We asked The Australian to make the ABC's statement and responses available to the public in full, which it did not.

It's relevant to note that with another business venture US regulators have taken civil action against the head of NIHT, Stephen Strauss, after he knowingly or recklessly issued false statements to investors to inflate the stock price of a company he ran. The court judgement states: "Strauss recklessly defrauded investors."
The Secret World of Incels
Monday 20 March 8:30 PM
"Some hammered their own faces to appear more attractive. Others believe they can't be in a room with a woman. The radicalised men I met making my new documentary left me speechless." Filmmaker Ben Zand

This week on Four Corners, British filmmaker Ben Zand takes us into the dark world of Incels – a radical online subculture of young men who rage against women for supposedly denying them sex and then turn that rage into fantasies about horrific violence.

Zand uncovers the shockingly violent content that is being shared online and talks to the men behind it, in an effort to understand the Incel mentality that has in part lead to hate crimes and in some cases mass murders.

The film also explores the intersection between loneliness and young men's vulnerability to online radicalisation – a practice known as black pilling. This culminates when Zand accompanies one young man to a bar to meet and talk to a woman for the very first time.

The Secret World of Incels, a Caravan/Zandland Films production for Channel 4, goes to air on Monday 20th of March at 8.30pm on ABC TV and ABC iview.
Former trooper Oliver Schulz, 41, was shown in an ABC Investigations-Four Corners story in 2020 shooting an Afghan man in a wheat field in Uruzgan Province in southern Afghanistan.
Agents of Influence: Real estate insiders expose the industry's secret tactics
Monday 27 March at 8.30pm
This week Four Corners is opening the door on the real estate industry.

More than a hundred agents and property professionals reveal the ways in which their profession manipulates and misleads buyers as well as sellers in the pursuit of making a deal.

As part of a crowdsourced investigation into the sector, reporter Paul Farrell and the team gain access to those in the know and ask them to lift the veil of secrecy surrounding how they make their money.

The revelations are stunning and highlight limits to regulation, as well as the pitfalls to look out for.
Four Corners takes out another major award tonight, 2022 Gold Quill
Gaming the Games
Monday 3 April at 8.30pm
This week, a Four Corners investigation has uncovered a scandal that goes to the heart of the Paralympic Games.

The Paralympics have become the world's third biggest sporting event, generating tens of millions of dollars in revenue and sponsorships.

Reporter Hagar Cohen speaks to former athletes and high-ranking officials who tell her the system that's meant to ensure a level playing field for Paralympians, is flawed and easily manipulated.

The insiders describe a culture where classification rules are regularly bent and broken, with few repercussions.

They fear that without substantial reform, athletes who follow the rules will continue to be robbed of the chance to compete and win.