##Family Rules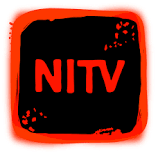 From Monday 9 January at 7.30pm.
Family Rules is a new documentary series that follows the lives of nine daughters raised by their single mother.
The six-part series offers an exclusive insight into modern Indigenous family life, focusing on all nine sisters, as they navigate their way through life. The girls were raised in the suburbs of Perth by their mother Daniella Borg. The sisters' father Kevin Rule died in 2004 after being punched in the head at an outback pub - this assault was later the subject of a 2009 documentary, Courting with Justice.
They are nothing like the Kardashians
Yes, the comparisons are easy: a strong, matriarchal family with many attractive sisters, but while Ms Borg commends the Kardashians for their drive, she rejects any similarities in an interview with the National Indigenous Times.
"We don't think of ourselves as anything like the Kardashians, but I take my hat off to the Kardashians actually because it isn't easy to be in front of the camera and people don't realise that until they experience that themselves," she told the publication.
"Love or hate them, their job isn't easy by any means. We've had people say 'the black Kardashians' and things like that. We just laugh at it, but at the end of the day we are telling our story based on our life experiences and what we go through as a family."
So, who are the daughters?
There are nine daughters, ranging in age from 29 down to 12, so let's meet them all in descending age.
Angela Williams is the eldest daughter, at 29, and is a talented singer who has supported Jess Mauboy, and once appeared on stage with Mariah Cary when she was a kid. She starred in her own NITV program, Angela's Rules, after which the family were approached to take part in this series. Angela just gave birth to her first daughter, Chloe.
You may recognise second-eldest daughter Shenika Bennell, 27, from her recent appearance in reality television model search The Face, which is hosted by Naomi Campbell. Shenika ended up coming tenth in the competition. She is married, and has two adorable kids: Harlem and Kai.
Third daughter Helen is being billed as "the quiet sister" which is not a term you'd associate with a family of nine siblings. She works in retail, and is planning to study teaching at university. She also has two young children: Amalia and baby Jon.
Kelly is the fourth daughter and by far the most adventurous, being a fly-in, fly-out worker on an oil rig.
Fifth - and middle - daughter Kiara, 22, probably has her nose in the books as you read this. She is in year two of a double degree in anthropology and business, at Monash University. Also at university, although in Perth at Curtin, is sixth daughter Sharna, who is doing a Bachelor of Education.
The youngest three daughters are all navigating the choppy waters of high school. Aleisha is 17, Jessica is 15, and Hannah is the youngest at 12. She is in her first year of high school.
The Mother
Daniella Borg works as an Aboriginal Indigenous Education Officer at the same high school where her three youngest attend. She was a tender 17-years-old when she gave birth to eldest daughter, Angela. Eight more daughters followed, but tragedy struck just weeks after youngest Hannah was born, when Kevin Rule was killed after being king-hit in a pub in West Australia. Ms Borg speaks a lot about the importance of Aboriginal education, and considering both her job and her role in raising nine educated children, she knows what she is talking about.
Why should we watch?
There are many negative stereotypes surrounding Aboriginal communities, and this series helps to dispel some of the more troubling ones, while letting viewers experience the loving Rule household. "People can see that journey of an Aboriginal family of girls and change some of the assumptions out there about Aboriginal people," Daniella Borg says. "We are all unique. This is just our story from Midland."
A preview of Family Rules is streaming now on SBS On Demand ahead of the series launch on NITV on Monday 9 January, 7.30pm.