Mix 106.3 remains on top with 18.3% (+0.7), followed by ABC Canberra at 14.5% (-0.4), Hit 104.7 at 12.9% (+1.9), JJJ at 9.9% (+0.6), RN at 8.4% (-1.7) & 2CA at 7.7% (-0.9). 2CC went up 0.6% to 4.4%.
In the demos, Hit is #1 in the 10-17s & 25-39s, with JJJ topping the 18-24s. Mix 106.3 tops the 40-64s, whilst ABC Canberra is #1 in the 65+, followed by 2CA at 2nd place.
In breakfast, Mix's Kristen & Nige and ABC Canberra's Lish Fejer tied for 1st place with 16.6% a piece, followed by RN's Fran Kelly at 14% and Hit's Ned & Josh with 10.5%. In drive, Mix's Wilko & Courts is #1 with 18.5%, followed by Hit's Carrie & Tommy at 15.3%, JJJ's Hobba & Hing with 13.6%, and ABC Canberra's Anna Vidot with 11%.
The cume results are interesting. Despite their share, Hit104.7's cume isn't that far behind Mix106.3's. So the issue for Hit104.7 would seem to be TSL. Kids these days have no idea how to do a creative hook. When they rattle off a shopping list of upcoming artists (many who may not necessarily be well known), it doesn't really give anyone a desire to keep listening.
How long has Mix been on top for? It used to always be 104.7. Their both owned by the same company so they wouldn't care which station is number one as long as it is one or the other.
Mix 106.3 had been #1 a number of times since Survey 1, 2004, although 104.7 had been winning quite a lot of surveys between then & early last year (S1/2020).
Also Fm 104.7 was very dominant being constantly #1 from when they launched in 1988 right through the 90's into the early 2000's. Mix 106.3 has had success since then.
But again Canberra Radio would not care which one of their radio stations was #1, only they have first and second place.
The problems with Hit 104.7 is SCA Hit Network programming and music not resonating on a National level. Mix 106.3 feels more local and the music is better programmed to the Canberra market.
When the Central Coast survey comes out later this year I would not be surprised if Star 104.5 knocks off Hit 101.3. Same issues.
While I don't doubt that 104.7 Canberra has been a #1 station in the past…
Even though 2CC (which seemed to be running the same "Classic Hits" format 2UW Sydney had at the time) was Canberra's #1 station for the first survey in 1988? Seems like FM 104.7 took time to establish itself in the market too, as it debuted below KIX, 2CN and 2CA going by this report: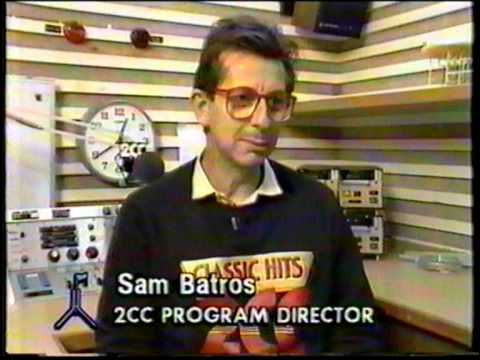 Pretty much. There probably hasn't been any real competition for radio in Canberra since the ARN/Austereo joint venture was established in 1997.
So why is hardly anyone listening to 2CC? I know Canberra tends to lean towards ABC for talk (RN getting 8.4% for instance) but I would have thought Canberra would still have a market for right-leaning talkback?
The Stephen Cenatiempo breakfast show on 2CC is diabolically bad. That could be one reason.
…and maybe because outside of Breakfast & Drive (perhaps one or two other shows - like that Raiders rugby league show on Fridays if it's still running), 2CC is essentially a localised relay of 2GB?
Don't think the predominately Sydney-centric network programming would resonate particularly well with listeners in the national capital who've got their own local issues & politics.
Yes 2GB way to right wing for Canberra.
I've been to Canberra plenty of times and they are not all public service or posh lefties! There'd be a certain right wing element there for sure.
Even the Canberra Liberals have finally realised they have to shift a bit left from the right to have any chance of getting back into government.
That is for sure, a mate of mine who lives there is as right wing as they come.
The ACT local government has been Labor as far as I can remember.
2CC has always rated low since the FM stations ie Mix 106.3 and FM104. 7. I would be inclined to keep Hadley in the morning but replace Deberah night with a local show but only have the station as a talk back station in the morning with Hadley with music skewed between 2CA and Mix106. So a format similar to 2GN. Talk radio does not work in Canberra the management at Capital Radio need to realise that if they have any chance of beating the FMs.
Isn't that more or less (stations like 2GN might have networked content which Canberra gets on 2CC) what 2CA is?
2GN/2XL skew younger than 2CA; 2CA's playlist focuses on the 70s and early 80s (with some 60s). GN and XL are 80s, 90s and early 2000s. But I agree there'd be too much overlap; I reckon they could run 2XL on DAB though, alongside Snow FM.
Yes, it took about 18 months from sign-on to #1:
   S2/87-S1/88-S2/88-S1/89-S2/89

2CC: 41.0*- 29.6*- 26.5*- 23.8*- 23.4
104.7: N/A- 9.5 - 19.4 - 23.1 - 26.2*
Looks like it was quite a big gap between KIX and FM104 in that debut ratings report. They both began on the same day IIRC, I am wondering what was the difference in formats between the two?