###Back Roads Season 2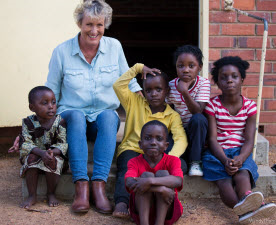 ABC TV's hit regional series Back Roads returns to our screens for a second series (starting Monday November 28 2016 and flowing into 2017), introducing viewers to more of this country's most resilient communities. Heather Ewart visits country towns across Australia to discover what makes bush communities tick, and to meet some colourful locals who will inspire and uplift. Back Roads is a window to the resilience of the bush, for anyone who wants to celebrate Australia's diversity, positivity and ability to just get on with the job. All stories told with trade-mark grit and good humour.
By focusing on small communities the TV program takes its audience to parts of Australia that are not covered by other media organisations. However that means that only a few communities can be covered in each series. Expanding Back Roads into a digital offering means giving a voice to regional Australians from thousands of other small communities across the country. Back Roads digital content will be available on the Back Roads program website abc.net.au/tv/programs/back-roads, social media and iview.
Production Credits: Back Roads is the flagship series of ABC Regional Division.
Runs for: Nine x 30mins episodes on ABC TV, ABC iview, YouTube, and the Back Roads social media platforms
Coming to 2017