The Block. Reno Rumble. Same same.
What makes nine think this will work again? It failed the last time it was on. There's no appeal to this show. It's also poorly structured and confusing. Pointless.
Dave Hughes reveals a contestant blew up when he didn't get through, in an explosive reveal before the show goes to air.
(puns all mine, stay for the veal…)

is AGT going for some kind of record amount of axings? If this attempt doesn't fire it will be its 3rd axing in 4 years.
###AGT Premiere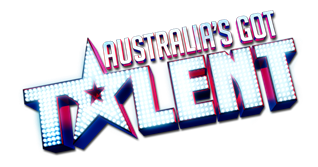 Monday 1 February at 7.30pm
Australia's Got Talent will premiere on Monday, February 1, at 7.30pm on Channel Nine with judges Kelly Osbourne, Ian "Dicko" Dickson, Eddie Perfect and Sophie Monk will be joined by host Dave Hughes in a search to discover Australia's most remarkable new talent.
In the jam-packed first episode we are introduced to some colourful entertainers including:
• Irma and Sisko, a dancing duo that Australia is bound to fall in love with. When Irma couldn't find a man to dance with she turned to her best friend, her dog Sisko, and the pair have been carving it up ever since.
• Speed eater Col the Conqueror who will attempt to consume two whole pizzas in two short minutes.
• Dancing taxi driver Pardeep who hopes to dazzle the judges with his Michael Jackson routine and moonwalk away with the AGT title.
• Singing siblings The Elliott Sisters who have been performing together for years, but whose AGT audition will be the first time their grandmother sees their act.
• Burlesque performer Jon Madd whose quirky use of a giant balloon will see his dreams of success either blow up to unimaginable heights or burst on the AGT stage.
• 14-year-old speed drummer TJ Krause who, having being adopted out of Ethiopia as a child, will dance his way into viewers' hearts with a performance inspired by his African heritage.
Plus a whole lot more. No act is too big, small or outrageous for the AGT stage, and this year viewers will see it all.
In an exciting AGT first, each of the judges will have one shot at the new Golden Buzzer that will put an act straight through to the semi-finals. And in another twist, this season will see the introduction of a viewer-voted Wildcard to send one lucky performer directly to the Grand Finale.
The Got Talent format, co-owned globally by FremantleMedia and Syco Entertainment, holds the Guinness World Records title for the highest number of adaptations, making it officially the world's most successful reality TV format. Since 2006 it has expanded to 183 countries with more than 500 million viewers.
Week 2 of Australia's Got Talent is currently scheduled for
Sunday 7.00 PM for 1 hour 10 minutes
Monday 7.30 PM for 1 hour 15 minutes
What are people thinking here? Is this show going to work at all this time around. I feel nine is flogging a dead horse with this one.
The potential disadvantage that Nine face is having to promote each of their 7.30 programs across the week where as Seven and Ten just have to promote one tent pole each.
I can't see it doing well but I like 2 of the judging choices in Sophie Monk and Eddie Perfect. So part of me hopes it does ok. Out of the 3 reality shows this is one that I will probably make sure I watch. I've always been a fan of I'm a Celebrity so will also be watching that.
So did anyone actually watch? Thoughts?
No i didn't. But was going to catch it on jumpin. Not a lot of buzz on twitter.
really?
All I saw on Twitter was MKR and AGT… very little on Celebrity.
Wasn't too good. Sophie was a bit of an airhead. Eddie didn't seem to engaged in the whole thing and was too worried if the next act had balloons. No idea why Kelly is even there. And Dicko… is one tenth the judge he used to be. What ever happened to judging honestly? Some of the acts were pure crap yet they got four yes's. Unless the quality of acts overall is crap and this was the best of the bad bunch.
Just watching some of my recording.
…
…
I have no words.
How about these?
disappointment, regret, embarrassment, shame, failure.
I'm not even sure they are the right words. It's just so… nothing.
I just caught up on it and it was a shocker. I was really hopeful with Sophie and Eddie as judges but it just seemed so, hmmmmm, staged, boring, awkward…
Kelly was just plain annoying and Dicko has outstayed his welcome on the television screen. Dave Hughes seemed too overly positive and out of his comfort zone.
Australia's Got Talent flops in its first head-to-head battle with My Kitchen Rules and I'm a Celebrity … Get Me Out of Here!
The Channel 7 cooking show averaged 1.576 million viewers across Australia's five capital cities — pretty much the same figure it got for its first episode last year (1.596 million).
Ten's I'm A Celebrity, which saw cricketing legend Shane Warne enter the jungle, was second in the timeslot with 927,000 — a drop from the 1.34 million that tuned into Sunday night's first episode.
However Ten will still see this as a win, given last year's audience dropped to 755,000 — and they took third place behind Nine's The Block.
Watched the replay of episode one last night. Just awful. Presenter and judges very bland. Couldn't keep watching too long. Too much of the time the camera is on the judges' faces or the audience and not the act performing. Poorly edited.
AGT has been a disaster since it's been on 9.
It didn't do too badly for a repeat on a Saturday. Perhaps they should permanently move it to Saturdays.