How is it that these sets from many years ago are all better than the current offering?
Because it has a more European feel to it thanks to the blue background with it.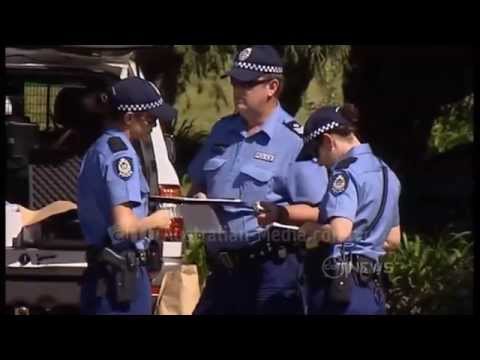 Ten News Perth from the Sydney studios in 2007 with Tim Webster and the late Charmaine Dragun.
Sports and weather were from the Perth studios until June 2008 before production returned to Sydney last September.
Since have been seeing some nostalgic caps recently - anyone wouldn't happen to the caps or videos of when Tim Webster and Narelda Jacobs were a double header?
I remember this happened for a brief period after Charmaine passed and they were transitioning back to Perth.
Because 10 actually had a well resourced news department at this time as you can clearly see from the caps.
Ten Early News
Ten Morning News
Ten News First at Five
Ten Late News
Sports Tonight
Meet The Press
Ten News is a former shell of what it use to be.
From 1989, Ten News Sydney reports on the Skiing World Cup in Lake Placid and Panther's Cable Ski Park in Penrith.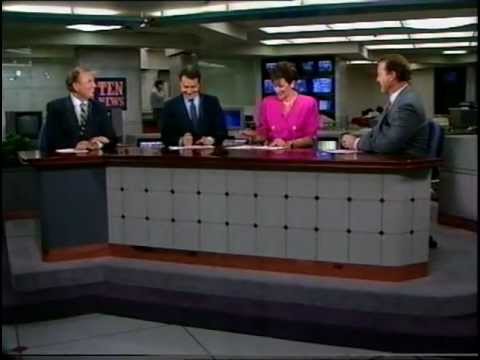 YouTube: MissBeavis10
I believe that was the 1 million dollar set. Very expensive at the time.
Did they'd used to have a hourly current affairs programme in 2013? It used to have a breakfast program in 2012.
I was talking about 2004-2006 time frame.
And networks had money to spend hundreds of thousands of dollars on them.
yep… and they even had these things called helicopters too

LOVE the pics of Jennifer!
Do you have any more caps/videos of Jennifer or Mignon?
Nowadays set renovations in Australia are far, far cheaper, so why did they have to splurge all their money on that?
A lot of the news sets currently used on metropolitan TV look like they may have cost $1 Million?
$1 million back in 1988 was an absolute shit load of money to spend on one news set (in one market). No wonder why network 10 went broke in 1991.
Exactly. 1mill back then would be almost double what it is today!
It's a real shame. Around the time of the CBS offer and eventual confirmation in 2017, it felt like areas in the News department began to show signs of recovery.
The appointment of Ross Dagan as News Director in March 2018, the return of News promos in all states, the revival of the Sports Tonight brand in July (wasted opportunity not utilising the brand for Sport updates in the evening), the 6am coverage of the Thai Cave rescue operation in the same month (the closest thing to an early News bulletin), and of course the Network-wide relaunch and construction of the multi-purpose set for both News and Studio 10 in Pyrmont.
Plans were also underway to build replica sets in all states, as some recall. They also managed to poach big names from other Networks, with Lisa Wilkinson, Jennifer Kyte, and Monika Kos to name a few.
Much of those efforts have now been undone since CBS's merger with Viacom, and change of management. Sports Tonight as a brand is now all but dead once again, the centralisation of all bulletins coming out of either Sydney or Melbourne, the loss of talent as a result, some who had been at Ten/10 for decades, and while very minor, the closure of 10daily.