Wondered if something got edited out .
Interesting to see the name Danny Raco in tonight's credits (caught it before checking out the start of BB), must've been on Seven's books for over 20 years, first as an actor on H&A in early 2000s, then starring in Blue Heelers during the revamp in mid-2000s and popular and now back on H&A but in the crew directing.
You don't need to justify yourself to us…it's fine.
Been directing on Home and Away since the late 2000s if memory serves.
So many newbies from Wa that have been in The Heights .
Luke Van Os has got to go, he's up there with the worst actors the show has ever seen. Talk about monotone and lacking any discernible charisma/talent
But he is a Hemsworth relation so they won't get rid of him while he provides them with publicity.

The 90 minute season final is scheduled for Wednesday 29 November 7:00 PM.
I wish they would stop having random triple episodes whenever Channel Seven have a gap in their schedule.
Home and Away's unmissable season final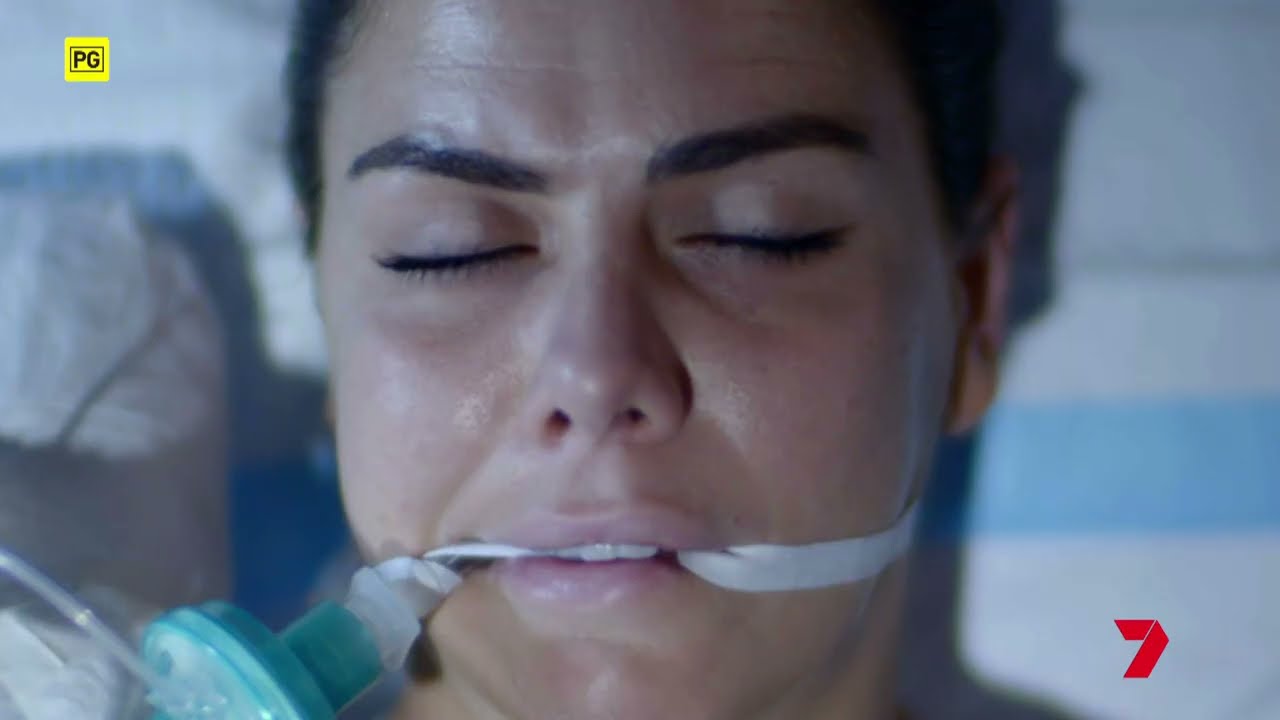 Heartbreak and a horror crash: who will survive?
A deadly health condition, a camping trip gone awry, and a terrifying motorbike crash leave lives hanging in the balance during Home and Away's high-stakes final week, with an unmissable feature-length season final airing 7.00pm Wednesday, 29 November on Channel 7 and 7plus.

After her recent brush with death in the form of a near-fatal heart attack, Summer Bay has rallied around beloved restauranteur Mackenzie Booth (Emily Weir) as she recovers from heart surgery. But the Bay is left reeling when Mackenzie is found unresponsive at home and rushed to hospital for a second time.

As Dr Bree Cameron (Juliet Godwin) and Cardiothoracic surgeon, Levi Fowler (Tristan Gorey), rush her into emergency surgery, her loved ones gather round fearing the worst. Is this the end of the road for a Summer Bay favourite?

When hot cop Cash Newman (Nicholas Cartwright) whisks away his girlfriend, Eden Fowler (Stephanie Panozzo), on a romantic camping trip getaway he has no idea of the danger headed their way.

Less than enthusiastic about sleeping in a tent and collecting firewood, Eden does her best to embrace the simple life. But when a tick is found burrowed into her neck, Eden sneaks off to call bandmate and best friend Remi Carter (Adam Rowland), asking him to come and collect her.

Just as Remi is hurtling down the road on his motorbike en route to pick up Eden, he is struck by an oncoming car…

Don't miss Home and Away's heartbreaking season final on Channel 7 and 7plus.
Well that was an interesting finale.
Return date of Jan 8th 2024
Interesting how Seven are now doing a bit of what 10 does, by programming first run core content in summer non-ratings, I guess because it was successful last January (and perhaps disrupted Nine's tennis starts at 7pm as well come the AO - when it's usually just Pre Match panel). I'm guessing BBL cricket will be bumped to 7mate. Shows Seven still aren't super confident nor 100% happy on that front. And 10 have the heavily promoted, somewhat anticipated Gladiators rival No. 2.
More to do with there not really being an official "summer non-ratings". Ratings are measured and reported every day throughout the year.
The 40 weeks of unofficial ratings with Summer and Easter are throwback to the past.
I initally thought it might be Paris Olympics related (bringing it forward to suspend for a fortnight later in the year) but then remembered 7 don't have the rights…unless they're planning to pause then anyway?
It may be officially unofficial but it really is unofficially official because it's what the networks are concentrating on and reporting on in their releases, and to advertisers.
As alluded to above, they trialled it last summer and it seemed to work (somewhat), even if its audience is away/lower than say winter time, a response to previously poor performing early evening timeslots with the BBL or Border or other fillers vs 10's Celebrity (now Gladiators) and Nine's summer of tennis.
Where is Eden?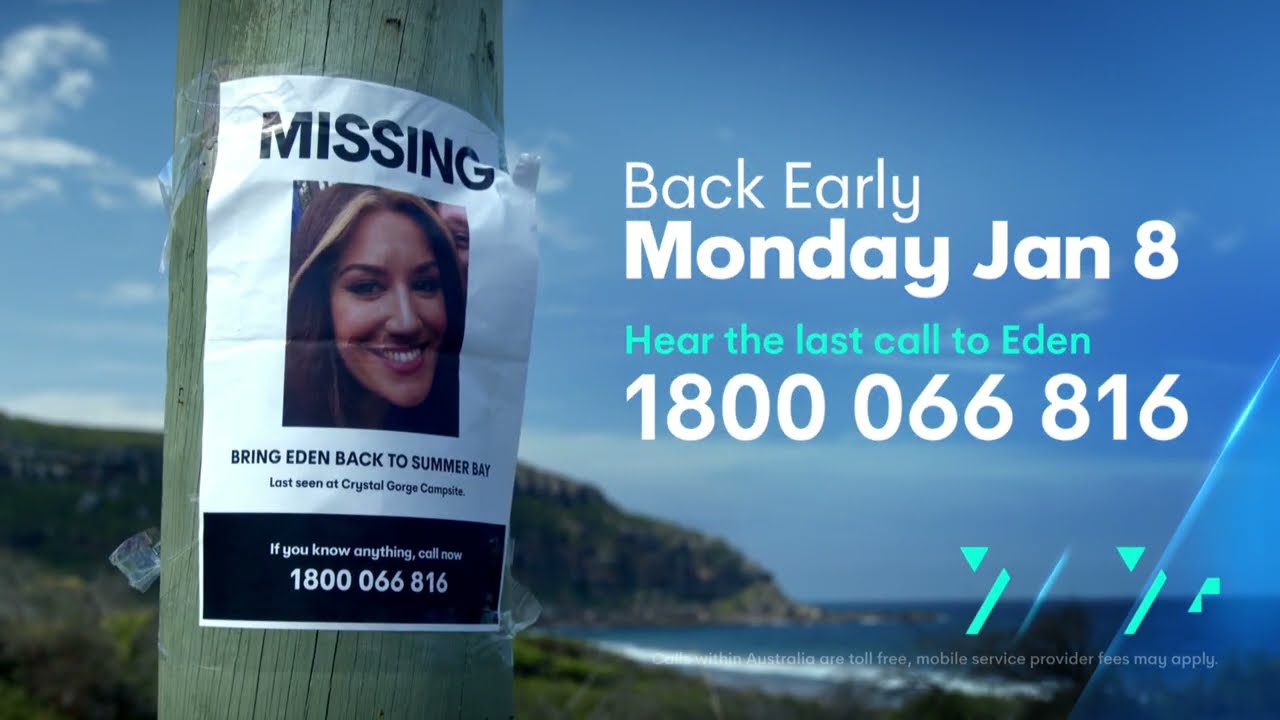 Home and Away returns in 2024
After an adrenaline-pumping feature-length season final, Home and Away will return for an all new season 7.00pm Monday, 8 January on Channel 7 and 7Plus.

The 2024 season premiere of Australia's #1 drama picks up right where 2023's epic cliffhanger left off: with Cash (Nicholas Cartwright) desperately searching for his missing girlfriend, Eden (Stephanie Panozzo).

Having been whisked off on a romantic camping trip at the picturesque Crystal Gorge, Lyrik wild child Eden Fowler was last seen in the final moments of a nail-biting season closer, sneaking into the bush to go to the bathroom. Her midnight toilet-trek was cut short when she stumbled across two men digging a hole in the dead of night. Caught off guard, Eden was knocked unconscious and bundled into an unknown car.

As the men sped off into the night, Eden came to in the boot of the car and was left reeling when she found herself face to face with the lifeless body of her best friend, Remi (Adam Rowland).

In Home and Away's unmissable 2024 season premiere, Cash calls in the SES, as well as his sister Felicity (Jacqui Purvis), to help scour the remote bushland for any sign of Eden. But the sombre search party are completely unaware Eden is being held captive in the middle of nowhere at the mercy of the same men who left her best friend for dead.

When she overhears the men making plans to "get rid" of her, Eden is confronted with a terrifying fate: her time is running out. Will Cash track down Eden before it's too late?

2024 also promises new drama, fresh faces and more heart-stopping moments headed to the sandy shores of Summer Bay.

While waiting for Home and Away's highly anticipated return to screens on 8 January, fans can call 1800-066-816 to hear an exclusive audio message of Cash's last call to Eden*.
I thought it was a pretty good season finale. Almost all of the characters were involved in some sort of finale storyline, and not just the main dramatic one.
Seven announced today that the very first season of Home and Away is now available on a FAST channel on 7plus.