Not good. Amazing how many news choppers were in the the air at the time for a car chase.
Just adding to this, I'm pretty sure this is one of the few videos that shows the Channel 3 chopper, not the ABC15 one - also pretty disturbing: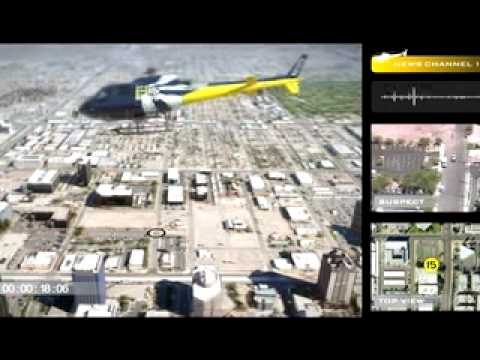 It's an animation, the clue is in the video title.
It's married up with the footage, but it's an animation.
A report from the 10th anniversary of the crash about changes made to how news helicopters are used in Arizona: