I'm wondering what the chances are of ABC, SBS and Foxtel also possibly airing the telethon?
SBS and ABC might not be allowed to due to Charter (although I'd like them to).
I'd like to see Fox Sports, plus general entertainment channels and Sky News Weather/Extra air it too.
It's the first time in 17 years all commercial networks lined up for a telethon
Why Fox Sports? I think they'll have sporting content to air.
If it's going to air on Foxtel, surely it would be on FOX8, and maybe Sky News.
Oh. Ok I didn't realise this was only just announced.
Can anyone remember what channel Fire Fight was on when it was on Foxtel? What ever channel it was I remember the watermark was just Foxtel.
It was on FOX8, [V] and the 4k channel. Channel 7 also aired it.
It's very good for Channel SEven to join along with Channel Nine and TEN for the Flood Appeal. This will be the first time since January 2005 that all three Commercial Networks will simulcast the Appeal Live. I wonder if 7Plus will be streamed live?
I wonder where it will be anchored from? I'd assume Studio A at TCN, although Eveleigh might be an option now. Can't see it happening at Pyrmont.
Here is the Seven version of the promo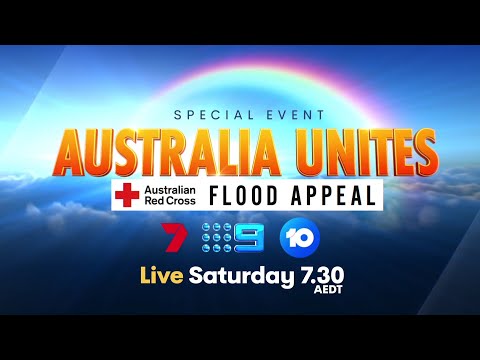 Comparing to Nine, the script and vision is pretty identical: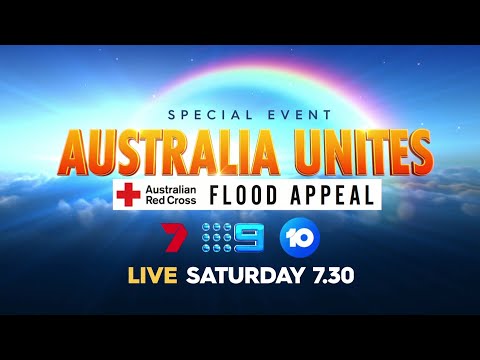 I noticed that Seven's promo say "AEDT" and wondered whether it might be live into Queensland.
Nine's promo in Queensland shows the time as 6:30pm so looks like that might be the case. Hasn't shown up in the EPG yet.
Update:
Adelaide:
Video:
Into WA it is been listed for 7.30 on 10 and 9. Wonder why 10 can't do it at 6pm for WA viewers.
It would defeat the purpose of a "joint telethon" if different networks air it at different times…
Ffs 7, you can't even make a promo for each state with local time for an important cause.
I predict it will rate highest on 9 in Sydney and Melbourne due to the ACA lead in. May be close in Brisbane if it's at 6.30, halfway through the regular news timeslot. 10 will rate lowest with no decent lead in.
Why can't it be shown live at 4.30pm in WA?
Same script and video + music as the other network's promos.