This topic was automatically opened after 110 minutes.
Surely they have more works planned. It's just been plonked there.
Let's keep the callsign discussion in the right thread, folks
that screen and setup looks so temporary IMO
North Coast / National content from Tuesday to Friday last week …
Tuesday

Wednesday

Thursday

Friday

Promo
Pop up

It is great they have continued to produce the 6:30 state bulletin into the new financial year, staying for now then.
I can't help but think that their studio cameras and/or lighting are set up such that the contrast ratio is very low. Looks very flat.
With Seven News going for 90-minutes tonight, will Seven News Regional go for 45-minute local/45-minute national news or 30-minute local/60-minute national?
So it is:
6pm: Seven Local News
6:30pm: Seven News at 6:30pm
7pm: Seven News Sydney
Seems a bit clunky.
UPDATE: It seems the national news was cancelled with Seven News Sydney airing in its place.
(12.9.2022) - Hannah Scott presenting tonight's Seven Regional News updates

Was watching Seven News tonight (not Nine as the footy was on) and there was a weather update with Craig Moore. The only thing was, it was not statewide but a local one just for Bendigo. How long have localised weekend weather updates been on for? Last time I checked they were statewide.
Unsure for how long but would of been a while possible same time as weekday went local.
I find it pointless anyway if Local mean more indeepth weather maybe a 7 day outlook okay. But it's so rushed and no extra information just less locations on the screen. I personally wish they just went back to statewide
I agree.
If I am correct, Wollongong, Newcastle and Canberra do have 7-day forecasts in weather updates but the Victorian ones don't.* I know you would see none at all as we both live in the Bendigo TV area.
They do on 7mate: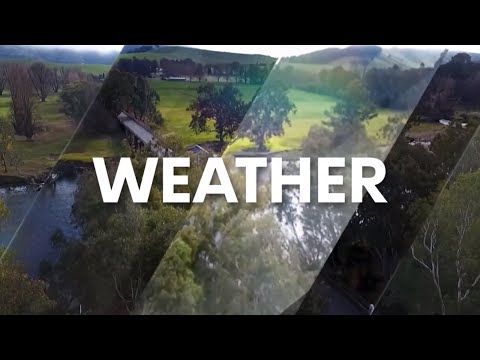 *Assumedly as Bendigo definitely don't, would @tonks8526 be able to confirm
Hannah Scott presenting the noodle updates again tonight