Russel will stay on 3AW breakfast for four more years.
4BC broadcasting from the RNA show
Sunday Herald Sun reports that the "Is that You, 3AW" cash giveaway competition has ended up costing 3AW almost $20,000.
On the final day of the competition, $18,000 was up for grabs on Neil Mitchell's program, and a listener was awarded it when answering "Hello, is that you 3AW" and correctly naming the code word. However, listeners complained that she shouldn't have won because she said "Hello".
3AW acknowledged the error but let her keep the prize, and decided to keep the competition going by putting $19,000 on offer, which was won by a caller to Tom Elliott's Drive show.
I get the feeling these type of comps just don't work on talkback stations. It's almost as if all the announcers would simply prefer to talk news & current affairs than to run FM-like tactics.
They're probably not intelligent enough to run the competitions.
Gareth Parker's time as host on 6PR Breakfast will finish later this year when he takes up the role of 9News Perth's Director of News.

He announced his move this morning.

"I am going to miss the 6PR listeners terribly and it has been a great privilege to sit behind the mic for the past six years," he said.

Gareth's replacement on 6PR Breakfast will be announced in due course.
I really liked Gareth when he was on Mornings but 6PR going all serious on Breakfast ruined things for me.
I stopped listening once Nine started pushing their whole anti-left agenda.
Put Millsy back on Breakfast and lighten things up again.
Or what's Blackers doing now?
Both Triple M Perth Rush Hour & 6PR Breakfast are now up for grabs for somebody.
Will they take a leaf out of 4BC and give Fred Botica a go?
I reckon they'll put Millsy back to breakfast.
Poor Ray having to put up with the same tech difficulties everyone has to deal with from time to time.
Provided this wasn't caused by a tech being reckless, that's completely unacceptable behavior from Ray. Sure some of the buttons and screens weren't working, but they were still able to get audio out so he should have been able to continue.
This definitely sounds like Nine's way of dumping him from the radio role and giving him a nice job elsewhere at Nine as a make good.
Gee if that's his reaction on-air then I'd hate to see how he reacted off-air. Probably in the veins of this: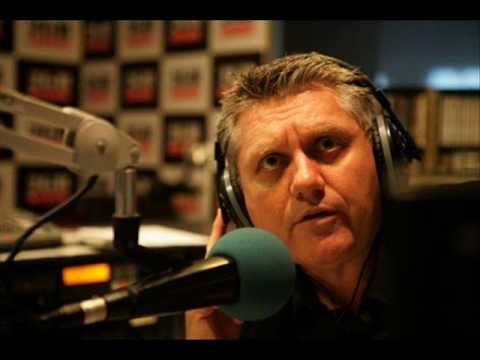 OB's are something you have to test out well in advance long before you are on air - if you turn up 1/2 an hour before you are due on-air and something is amiss you leave yourself nowhere to go. For important networked OB's like say State of Origin coverage which usually starts at 6pm, you need to be there at 3pm or even earlier to setup and check everything is ok. If not you have 3 hours to sort it.
I would question Nine's technical staffing at 4BC - there seems to be a preference in radio nowadays for production types rather than old school tech's. The old techs used to plan this stuff out and even had a plan B to get on air - the talent just had to turn up 1/2 an hour before. Obviously not so nowadays
Worth noting 4BC had two days of seamless broadcasts from the ekka on Saturday and Sunday
@dutymainttech not sure why you've replied to my post about 6PR when you are talking about 4BC?
This would've been the first networked OB at the Ekka. Previous programs were 4BC shows only, so I'd imagine the issue was because it was Hadley's networked program.
You'd think they'd have backup plans. Especially these days. You can broadcast via 4G, 5G. There are so many options.
4G is notorious for working fine when the venues are empty but getting congested when they fill up with people because at least half the visitors have a 4G handset on them. A landline data service is the only guaranteed way to get an OB running from a crowded venue - use 4G as a backup if it's an important OB. Perhaps Ray's problem related to foldback from 2GB if he was networked.
Sorry @FootyKick for replying to your 6PR post - a small mobile is not the best user experience on MediaSpy.
Millsy back on 6PR Breakfast with Mark Gibson I reckon.
Needs to be a duo with a light hearted angle. Having Gibbo would allow him to tackle the harder news and Millsy would bring the fun.
9 to 12 - Liam Bartlett
12 to 3 - Simon Beaumont
3 to 6 - Oliver Peterson