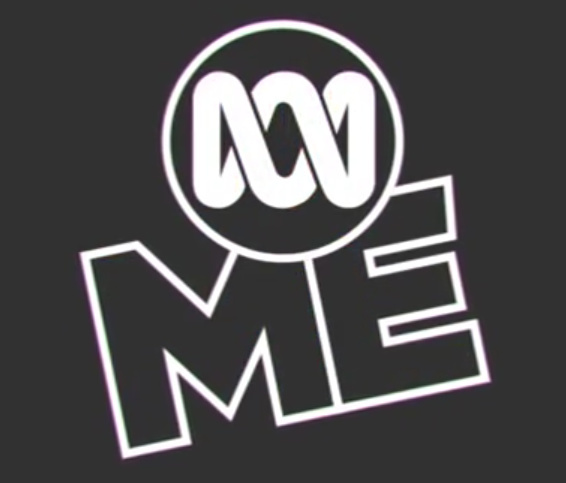 ###Programs, scheduling information and discussion for ABC Me.
Formerly

Previous forum thread: ABC3
Promo for "Tomorrow When The War Began" was shown during the 2015 Pub Quiz in the Sydney NYE coverage tonight.
The movie Nowhere Boys: The Book of Shadows which is a continuation of the series is in cinemas today.

Also, a new season with a new cast starts in 2016.
###Thunderbirds Are Go
From Monday 15 February at 4:15pm
50 years on from its TV debut, Thunderbirds has been reinvented. Whenever disaster strikes, the Tracy Brothers pilot their vehicles from the depths of the oceans to the highest reaches of space to help others in need.
Run must have just now finished on GO!.
Little Lunch, the mockumentary series which aired on ABC3 last year, will make its international debut on Hong Kong's TVB Pearl channel next Monday at 4.55pm. It will air on weekdays in that timeslot.
###Danger Mouse
From Monday 29 February at 4:45pm
The world's greatest secret agent, Danger Mouse is back! Action and comedy collide in all-new animated adventures as Danger Mouse is licensed to thrill a whole new generation of fans, taking on mind-blowing missions.
Tomorrow, When The War Began
Degrassi: Next Class starts on ABC3 May 16 at 8:30pm.
Little Lunch returns with a special trick or treat or two …
The hugely successful Australian children's series, Little Lunch, will commence filming 2 x 30' Halloween and Christmas specials for ABC3 in Melbourne next week.
Based on the popular books, written by Danny Katz and illustrated by Mitch Vane, and adapted by Gristmill Productions, both new episodes will feature all original cast members including; Rory (Flynn Curry), Atticus (Joshua Sitch), Battie (Oisin O'Leary), Melanie (Madison Lu), Debra-Jo (Faith Seci), Tamara (Olivia Deeble) and Heidi Arena (The Librarians, Nowhere Boys and Heidi's Kitchen) as Mrs Gonsha.
Both stories will be written by Gristmill's Robyn Butler, who will also make her directorial debut shooting the Christmas special. Tim Bartley will direct the Halloween episode.
Producers Butler and Hope say, "We missed the kids, we missed the school, but mostly we missed the cheese sticks. It will be great to be reunited with all of them."
Since premiering in 2015, the Little Lunch series has entertained the nation on ABC3 and has racked up over 3 million plays on ABC iview.
ABC TV Director of Television, Richard Finlayson says "Little Lunch is back – and bigger than ever! One of ABC3 and iview's most successful Australian children's shows returns in two bumper episodes this Halloween and Christmas. We can't wait to see Rory, Atticus, Battie, Melanie, Debra-Jo and Tamara once again mesmerise our primary school audience and their families with their wonderful insights and observations".
Degrassi: Next Class season one is showing weeknights at 8:30. Season 2 will premiere on May 30, before the rest of the world.
Dance Academy series making the leap onto the silver screen
Four years since they hung up their ballet shoes, hugely popular ABC TV series Dance Academy is back … this time on the big screen.
Production on the Dance Academy film will begin in Sydney next week with returning cast members including Jordan Rodrigues and Xenia Goodwin meeting up for script reading last night. The movie will also see Keiynan Lonsdale return, as well as Dena Kaplan, Tara Morice, Alicia Banit and Thomas Lacey.
The film will be distributed by Studio Canal and some scenes will be shot in New York.
The Daily Telegraph
Cameras roll on Dance Academy movie.

Dance Academy: The Movie
Principal photography on the first ever DANCE ACADEMY movie commenced yesterday.
The film's production starts almost six years to the day of the premiere of DANCE ACADEMY Season 1 on May 31 2010, which saw Tara Webster (Xenia Goodwin), a 15-year-old from the country travel to Sydney to audition for a place at the National Academy of Dance, the top ballet school in Australia. Over the next three seasons we followed Tara and her friends through the ups and downs of elite dance training – ordinary teenagers growing up while fighting to achieve their extraordinary dreams.
DANCE ACADEMY: THE MOVIE, to be shot in Sydney and New York, picks up eighteen months after the end of Season 3 when the characters, like the actors themselves, are all older and living completely different lives to their life in the Academy.
Tara Webster (played by Xenia Goodwin) was destined to become one of the top dancers of her generation before a devastating injury crippled her career. In her quest to defy the odds, and make her comeback, Tara will discover what being defined by a dream really means.
Returning alongside Xenia is Dena Kaplan (Abigail), soon to be seen in Honey 3 (releasing later in 2016), and fast becoming renowned for her DJ work. Thomas Lacey (Ben) was the lead role in Baz Luhrmann's Strictly Ballroom the Musical, and has also recently appeared in Winners and Losers (Seven Network) while Jordan Rodrigues (Christian) is currently playing a lead role on ABC (US) Family show The Fosters and just finished on the feature Breaking Through, Alicia Banit (Kat) will soon be seen on screen in the feature film We Were Tomorrow and Keiynan Lonsdale (Ollie) was recently seen in the Divergent sequel Insurgent. He has just finished shooting The Final Hours with Chris Pine and Casey Affleck and is a series regular in season two of The Flash. DANCE ACADEMY: THE MOVIE also sees the return of Tara Morice playing Miss Raine.
Creator and writer Samantha Strauss said: "We are so excited to be reunited! There have been many grand jetes up and down the corridors. The dancing is breathtaking and it's so special to work with this cast again now they're all grown up… not to mention lure Jeff Walker back from Hollywood. Happy, happy days!"
Producer and Executive Producer, Joanna Werner said: "I'm thrilled to be starting the shoot for DANCE ACADEMY , this feature feels like a long time in the making and I'm amazed with the talent of the cast and crew we have assembled. I can't wait to see it in cinemas next year."
Director Jeffrey Walker said "DANCE ACADEMY is incredibly close to my heart, working on this picture with Sam Strauss and Jo Werner is like coming home. The characters have matured with the audience and the film promises to deliver an incredible insight into the world of dance, not often seen. Australian cinema greats, designers Chris Kennedy and Tess Schofield, along with Director of Photography, Martin McGrath are collaborating with me to deliver a huge, widescreen cinematic experience."
Chief Executive of StudioCanal Australia and New Zealand, Elizabeth Trotman said: "It's wonderful to see the much-anticipated DANCE ACADEMY film commence production and we are proud to be a part of its exciting leap from television to feature film. At StudioCanal we are thrilled to be pulling on the leg warmers and pointe shoes to bring this loved property to fans and new audiences."
Facebook: https://www.facebook.com/danceacademyau/
Sophie Delezio (who suffered horrific burns when a car crashed into her Sydney child care centre in 2004, then hit again while crossing the road two years later) filmed her first scenes as an extra in Dance Academy movie yesterday. Good to see.
You're reporting extras on TV shows now? Please spare us.
December 2003 actually, although the 2nd accident was around mid-2006.
I met Sophie and her mum in person several years ago now and both were lovely people from what I remember, but I probably have to agree with JBar on this comment below!
###Rookie Reporter
Election - Episode 1
Friday 1 July at 7:00pm
On the eve of the 2016 Australian Federal Election, a half hour documentary following the journey of Behind the News' Rookie Reporter, Maya Sathiamoorthy, will air on ABC3 at 7PM. It will be unpredictable, funny, engaging, educational and newsworthy – but most of all, a thoroughly entertaining way for audiences to explore both the behind-the-scenes and the public versions of Australia's election process.
The documentary will be filmed as seen through the eyes of 12 year old Sydneysider Maya who was selected to act as BtN's rookie political journalist. The nature of an election trail is that things change quickly, followed by long periods of waiting and boredom. This documentary will follow Maya as she is submerged in this challenging and eve -changing environment, but it will also show the personal aspects of being on the campaign trail. Rookie Reporter will capture Maya's experience, and the impact which it has on her and her fellow journalists.
The audience will see Maya and her colleagues in unguarded moments, sharing moments of warmth and laughter - these are the humans who impact the nature of our national politics.
There will be interviews with Maya, as well as additional interviews with politicians, commentators and journalists that the Rookie Reporter meets along the way.