The revolving door of late news hosts continues.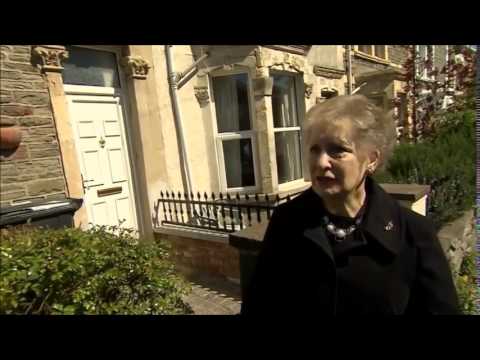 Seriously, how many have we had since Greg died? It's as if no one wants to do that shift. Why don't they just give it to Wendy (assuming she is willing to do it)? She's been there for nearly 20 years, so she deserves a slot of her own. I wonder if they'll just not bother with a permament presenter in future?
Really, it's just not been the same at all since we lost Greg. He was perfect for that show. Even the weather music was better under him (which I think is because he chose the tracks).
@OnAir @Leotv I have a question for you to ask. From my own perspective, Daniel Faitaua is a seasoned journalist with over 10 years experience in news and current affairs reporting. In recent times he has been TVNZ's Europe correspondent out of London and covered the events across the UK and Europe from a NZ outlook, including the 2022 Russian invasion of Ukraine.
Since taking over as news anchor on Breakfast (2016-19) and, later, 1 NEWS Tonight (since 2022), he is capable of following in the footsteps of the likes of the late Philip Sherry from the old NZBC/TVNZ eras and reading the news on television.
I have to admit that Daniel is deservedly one of the most experienced newscasters I have ever seen and if my dream television network (incorporating the best of Sky/Prime and Warner Bros. Discovery/Three/Newshub as separate, real-life companies) becomes a reality, he will be perfect as the sole anchor of my network's main evening news (replacing Mike McRoberts and Samantha Hayes from Newshub).
Now, it's back to real life. Since Daniel is joining the Seven Sharp team, there will be a change in the 1 NEWS Tonight line-up. According to @NuStraya, Wendy Petrie would be the perfect replacement but there are other options, such as Sacha McNeil (from Seven Sharp) and Susie Nordqvist. Jenny Suo previously anchored 1 NEWS Tonight in recent times.
Here's a blast from the past as we take you back to September 1990.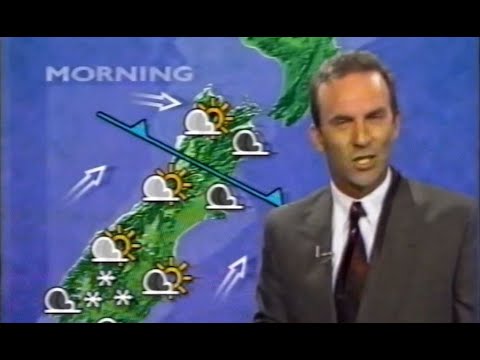 The late night edition of One Network News (now 1 NEWS), supplied by @Sleek822 via YouTube, was broadcast at 11.10pm on the evening of Saturday 15 September 1990 as a sandwich between the two Saturday evening movies on TV One (now TVNZ 1) - Battle of Britain (at 8.30pm) and The Bed-Sitting Room (at 11.20pm). That bulletin was read by Tom Bradley, with Jim Hickey presenting the weather.
During much of 1990, TV One had two news bulletins on weekends. The early news aired at 6pm and ran for a full 30 minutes, with the late news airing at around 10.30pm and running for 10 minutes. On some Sundays, the late news aired at the earlier time of 9.30pm.
If you missed the full-length 6pm bulletin on the weekend then the late news would be a must-watch. It contained an update on the weekend's news, sport and weather, plus the winning Lotto numbers on Saturday nights, in a shorter and snappier format.
Sacha would be a good choice.
On Susie, I see she left TVNZ at the end of last year. Now freelancer for NZME newsreading and comms manager for CoreLogic.
If I watch the late news it's Newshub Late over Tonight for me. Feels more like its own show rather than just a rehash of the 6pm news.
I doubt Sacha would want to go back to reading the late news, she's done both networks late news, time for some new blood in the role tbh.
Jenny Suo returned to the desk of 1 NEWS Tonight last night (20 March), as Daniel Faitaua has joined the Seven Sharp team.
For the midday news, Chris Chang (from Breakfast) anchors from Monday to Thursday with Indira Stewart taking over on Fridays.
Not surprised she's left TVNZ… she didn't seem to be well-used there at all. Shame - she was very good.
Don't think there is really any need for a weekend late bulletin these days, Paddy - anyone who really wants to know the news at that time will go online for it. It's not like 30 years ago, where if you missed the 6pm news, you were stuffed.
Maybe I'm speaking too soon… but Wilhelmina Shrimpton is now out of a job. I reckon she'd be perfect.
With Anna Burns-Francis just returned from New York to join the Breakfast team earlier this year, Logan Church announced via Twitter that he will become TVNZ's new US correspondent.